Chris Dent - Numbers Don't Lie
12 May 2020
The further you go back the easier runs were to score. Or they were harder to score due to the uncovered pitches being played on. The overall skill required to be successful in the game has increased. But players now have more training and better equipment.
Trying to measure First-class runs scored and wickets taken from the late nineteenth century and up through the generations against those in the 2019 County Championship can stir many a debate. While some may place more weight on statistics from a particular era, numbers will more often than not win the argument.
Careers prior to the first World War could span the best part of 20 or even 30 years if you were good enough, meaning for anyone in the 'modern' era to catch the likes of Charlie Parker and Wally Hammond, they would have to do something spectacular every week. That is if, by some strange anomaly, they were not called upon by their national team during the English cricket season.
This gives more reason to appreciate history when it is taking place before our eyes. That is exactly what current Club captain Chris Dent is doing in a Gloucestershire shirt.
In 143 First-class matches, Dent has averaged 38.54. Only five men in the 150-year history of Gloucestershire Cricket have played more and averaged more than he:
WG Grace (1870-1899), Wally Hammond (1920-1951), Tom Graveney (1948-1960), Zaheer Abbas (1972-1985) & Bill Athey (1984-1992).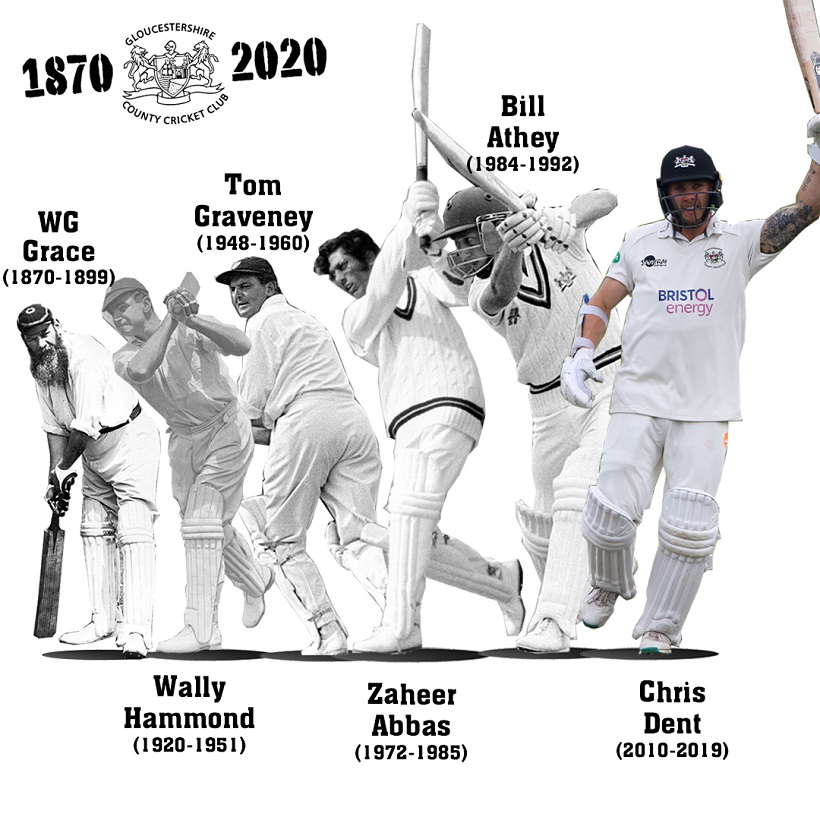 The list is loaded with greats of the game, the most recent of which, Bill Athey, played his last match for The Shire when Chris was just one year old.
Many Gloucestershire legends have played more games than the aforementioned five, and there are those that have averaged more with the bat but over a considerably less amount of time. It is only when you combine the talent and longevity that you get such a defined list.
Wally Hammond, who is widely regarded as one of the greatest batsmen of all time leads the way by quite a considerable margin. He averaged 57.05 over the course of 405 matches.
'The Doctor', WG Grace, potentially the most influential person in English cricket and easily one of the most recognisable characters, averaged 40.51 in his 29-year career in Bristol.
Tom Graveney, one of the best batsmen in the County Championship to play after World War II, averaged 43.02 in 296 matches and scored over 4,800 Test runs for England.
Zaheer Abbas, perhaps Gloucestershire's greatest overseas batsman who contributed over 1,000 in almost every season in Bristol, averaged 49.79 in 209 games. To this day, he is the only Asian player to score a century of centuries in First-class cricket.
And finally, Bill Athey, who scored over 11,000 runs in his nine-year stint at the Club. He averaged 42.79 in 183 matches for Gloucestershire.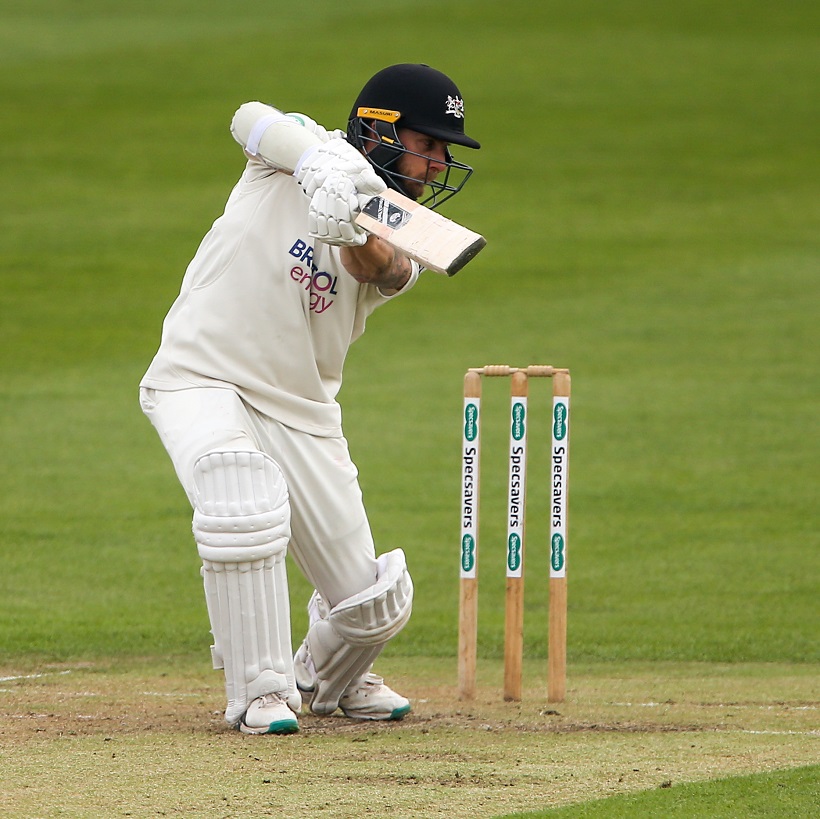 In comparison, Chris Dent has almost reached 9,000 runs in nine full seasons with Gloucestershire but has played in 40 less matches.
Chris' average of just under 40 comes with a considerably lower number of centuries to go with it. This can be taken as an indication that while he may not be the free flowing scorer that Hammond or Abbas was, he will give you consistent scores and will be able to stay in the middle for as long as is required. This is certainly the case given no batsman has faced more balls in the County Championship than Dent since 2015 (10,464).
In fact, on average, Dent will notch a score of 50 or more every 3.7 innings. That's more often than the great WG Grace (every 3.84 innings) who famously refused to walk to an lbw exclaiming "they came to see me bat, not you umpire".
When Dent is in his groove at the crease there isn't the flair of Abbas, the fearlessness of Hammond nor the arrogance of Grace; there is a calm, calculated batsman who does not take unnecessary risks and capitalises on the 'bad' balls. His style may not be one for the purists, but for a true cricket fan, his temperament is something to behold.