Former player David Lawrence has been unveiled as the new President of Gloucestershire Cricket.
David, who is commonly known by his nickname, 'Syd', was announced as the President of Glos at the Club's annual AGM on Thursday, 14 April 2022. Syd has took over the role from outgoing President, Roger Gibbons, and will serve a two-year term until Spring 2024.
The former fast bowler played in 280 matches for Gloucestershire between 1981 and 1997, and took 625 wickets during his career at The Shire. Syd was a very popular figure in the Glos dressing room and among supporters during his playing days in Bristol, and was recognized for his talent with the ball with five England Test caps, in which he claimed 18 wickets.
Some 41 years after making his debut for Gloucestershire at the age of 17, Syd is back at the Club where it all started for him as President, a position he says he's "honoured" to hold. Syd's appointment means he is the first black person to hold the Presidency role at Gloucestershire in the Club's 152-year history.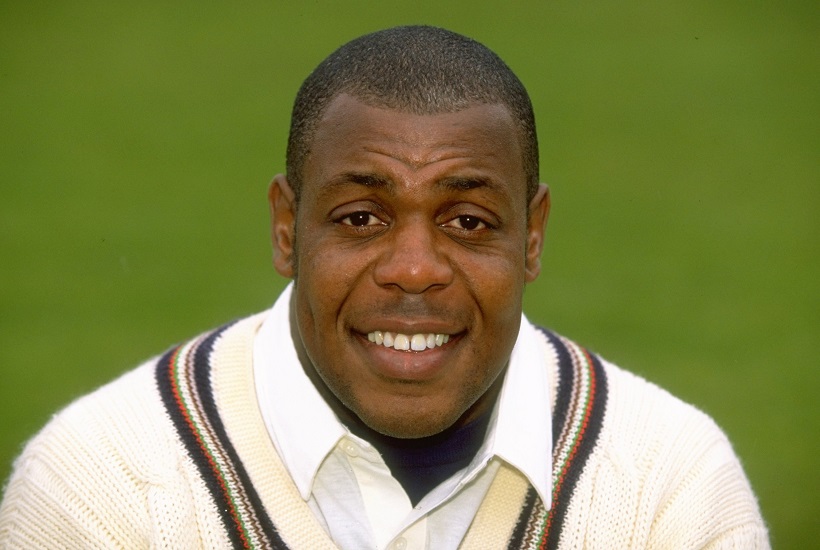 Speaking about his desire to become Club President, Syd explained how he doesn't want to be seen as a "token gesture" because he's black, and said he wants to make a real difference when it comes to championing diversity and offering equal opportunities in cricket.
He said: "I'm a local boy, born in Gloucester itself and I came to Bristol when I was 16, so to be back as President is a great honour for me.

"It does show you how far we've come as a Club, it shows me where the game is going and needs to go.

"But I'm not here just as a token gesture, and what I mean by that is a lot has happened in cricket over the last six months, and we know we need to do more within the game. I'm happy to be making sure we are going in the right direction.

"It's time for more diversity and I know that I'm going to be the first President of colour at Gloucestershire and that means a lot to me."
Syd has also outlined his ambitions to help inspire the next generation, from all backgrounds, to get involved in cricket with Gloucestershire during his time as Club President.
"I think it's important that we get more inner-city kids playing the game, black, white, male and female", said Syd.
He added: "I would love to see a local boy walk out to play for Gloucestershire. That would give me immense pleasure to see that happen and that's what we want; we all want to see more local boys and girls playing for Gloucestershire."
Syd's role as President will see him get involved in the Club's many community programmes, such as the ACE Programme and the newly-launched Walkers & Talkers group. He will also play an active role in mentoring the next generation of cricketers with the Club's Talent Pathway and Academy teams, and will work with all members of staff on the Club's ambitions related to sustainability, EDI and social inclusion.
Listen to Syd's first interview as President of Gloucestershire in full by watching the YouTube video below.