Bristol legend Guy Reid-Bailey was appointed as a Vice President of Gloucestershire Cricket on June 17th 2023.
Mr Reid-Bailey, who was one of the Bristol Bus Boycott leaders in 1963, was awarded Vice Presidency status during Gloucestershire's T20 Carnival Clash match against Kent Spitfires on Saturday 17th June. The matchday was held in partnership with St Pauls Carnival which is an annual celebration of the Caribbean culture in Bristol.
Mr Reid-Bailey received racist treatment when he was denied a job at the Bristol Omnibus Company in 1963, as at the time it only hired white people to work on its vehicles.
The Bristol bus boycott was organised and its success not only resulted in the policy being overturned, but ultimately led to the Race Relations Act of 1965 - which banned all discrimination in the workplace. The Bristol Omnibus Company was nationalised at the time and the predecessor organisation to Bristol City Council ran its operations within the city.
Freedom of the City was later bestowed upon Mr Reid-Bailey and fellow Bristol Bus Boycott leaders Roy Hackett OBE, Guy Reid-Bailey OBE, Barbara Dettering, Owen Henry, Audley Evans, and Prince Brown at a full council meeting of Bristol City Council in December 2022.
Mr Reid-Bailey was a guest of Gloucestershire President David 'Syd' Lawrence for the T20 Carnival Clash which coincided with Mr Lawrence's Presidents' Day.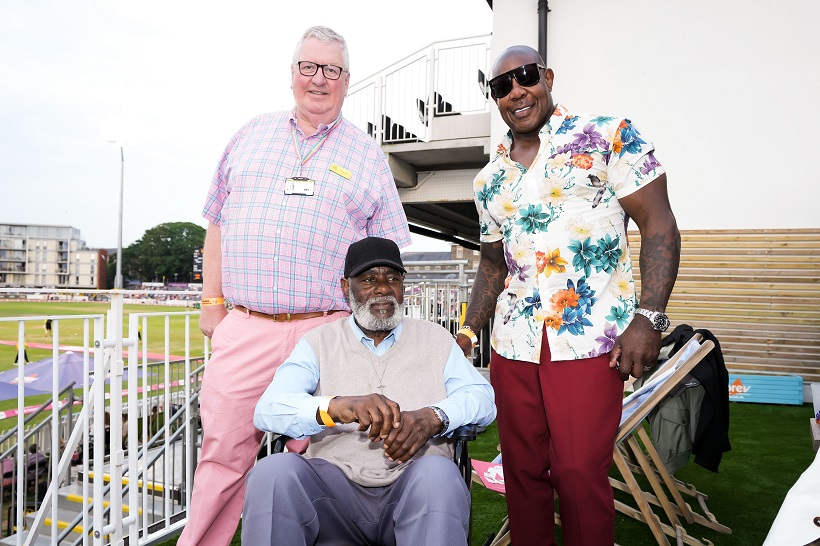 Guy Reid-Bailey (centre), pictured with Gloucestershire Chair David Jones (left) and Gloucestershire President David 'Syd' Lawrence (right)