Nine young players who were identified and developed by Bristol's African Caribbean Engagement (ACE) Academy have been selected for County Age Group Programmes in the South West of England.
Six of the successful players have been inducted into Gloucestershire's Talent Pathway while one has been selected for Somerset's Pathway and two for Wiltshire's. The big break for the cohort of young talent comes after they spent the last year taking part in skills-based coaching programmes at ACE Academy sessions in Bristol.
First launched by Surrey in January 2020 in response to a decline of black British professional players by 75% in recent years, the ACE Programme partnered with Gloucestershire Cricket and the Gloucestershire Cricket Foundation (GCF) in September 2021, in a bid to provide talent pathways for young black players in the Bristol area.
Since launching in Bristol and led by ACE Bristol Development Officer, Theo Gordon, the programme has delivered regular coaching sessions in urban areas of the city in the hope of unearthing talented youngsters from African and Caribbean backgrounds.
Just a little over a year later and Bristol's ACE Academy has produced its first County Age Group players.
ACE Academy Bristol players selected for County Age Group Programmes (South West only):
James Hutchings (Gloucestershire), Otis Lemon (Gloucestershire), Jamal Khawaja (Gloucestershire), Omar Khawaja (Gloucestershire), Parish Bailey (Gloucestershire), Hanchairat Mani Ponting (Gloucestershire), Nelson Taylor (Somerset), William Carter (Wiltshire), Max Edmunds (Wiltshire).
While the nine newly selected pathway players are now attending regular training sessions with their respective counties, the group will still continue to receive coaching from Bristol's ACE Academy as part of their continued development.
Having worked with all nine of the players, ACE's Bristol lead, Theo Gordon, said he's thrilled to see them get a chance to showcase their skills at county level.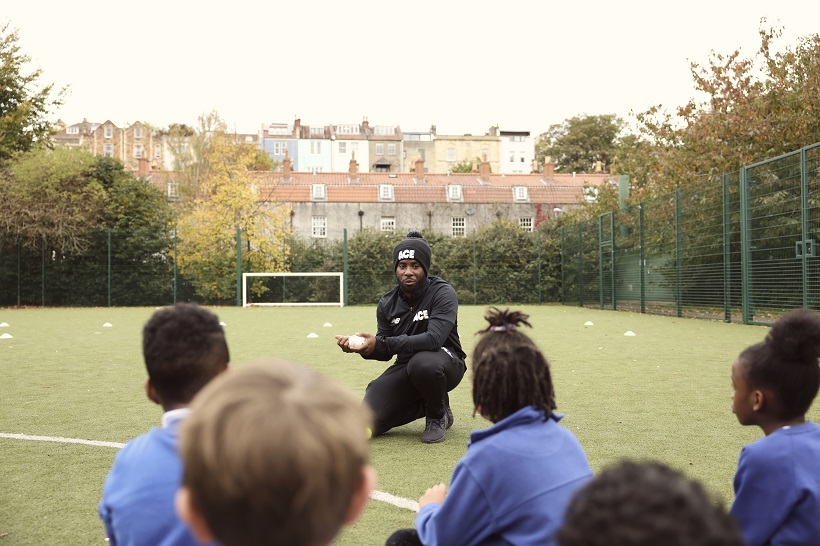 He said: "I've tried to instill positivity into the players and create an environment that is relaxed, feels like home for them but is also performance-based. I believe enjoyment brings success and that's what we've worked hard to do.
"We've got a great team of coaches and with support from the Club, we've tried to prepare these players to hit the ground running for when they get into pathway set ups.
"I think what we've been able to achieve in such a short amount of time is unreal and it shows that the talent is out there, we've just got to go out to find it and make them feel like they belong in the system and with ACE.
"The players will now go along to the county sessions but they stay with us, they'll still come to our Academy groups because the more contact time they get, the more we can help them build their skills. We want to provide them with as much resource as we can to help them succeed."
While in Gloucestershire's Talent Pathway, the six newly selected players' training and development will be overseen by the Club's Interim Head of Talent Pathway, Mark Thorburn.
Mark works will all age groups in Gloucestershire's Pathway and said ACE is already producing some exciting prospects.
He added: "The ACE Programme has only been up and running for a short while, so to see such a significant number of players developing on to our talent pathway is an amazing achievement by Theo and his team. Our job is to ensure the two teams are woven together and complement each other and for us, it's almost as if we now have an extra talent pool feeding into our process.
"Every player that steps into the talent pathway set-up could be on their way to becoming a professional cricketer for Gloucestershire and England, and what I want to ensure at this stage is that players are continuing to develop their passionate and lifelong love of the game."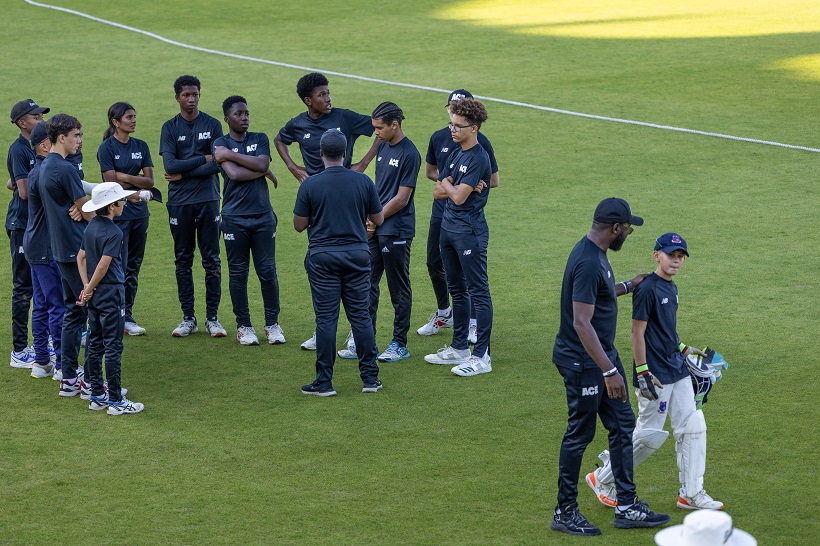 Not only is the ACE Programme providing Gloucestershire with potential players of the future, it also played a pivotal role in the Club's eventual recruitment of Robbie Joseph, who was appointed Lead Bowling Coach in November last year.
It was at an ACE Academy induction event in late 2021 that Steve Snell, Performance Director at Gloucestershire, met Robbie and liked what he saw from his coaching. More than a year down the line and after Robbie applied for the Lead Bowling Coach role at The Shire, Robbie is now a crucial member of Dale Benkenstein's coaching staff ahead of the 2023 season.
ACE Academy sessions are held every Saturday evening between 6:30pm and 9:30pm at the Seat Unique Stadium, Nevil Road, Bristol.
For more information on how to get involved with ACE, email Theo Gordon at theo@aceprogramme.com.