Gloucestershire will host a series of trials and training sessions for the South Asian Cricket Academy (SACA) in Bristol.
The partnership has already seen two sessions take place at The Shire's home ground in 2022, and will see four more sessions take place at the Seat Unique Stadium in 2023. The aim is to giving aspiring cricketers from South Asian backgrounds the chance to showcase their skills and capabilities.
SACA, formed in early 2022, is the brainchild of Tom Brown, Co-founders Toby Bailey and Kabir Ali. With its HQ in Birmingham, SACA now has regional hubs in Berkshire, Bradford, Scotland and Bristol.
According to co-founder, Tom, the aim of the Academy is to address a lack of players from South Asian backgrounds breaking through talent pathways into the professional game.
He said: "We're very excited to be partnering with Gloucestershire. Hopefully this partnership will provide the British South Asian community in the South West the opportunity to showcase their skills at the top level.

"Throughout the summer Gloucestershire helped facilitate multiple opportunities for SACA players and we're really pleased that this will be extended into the winter."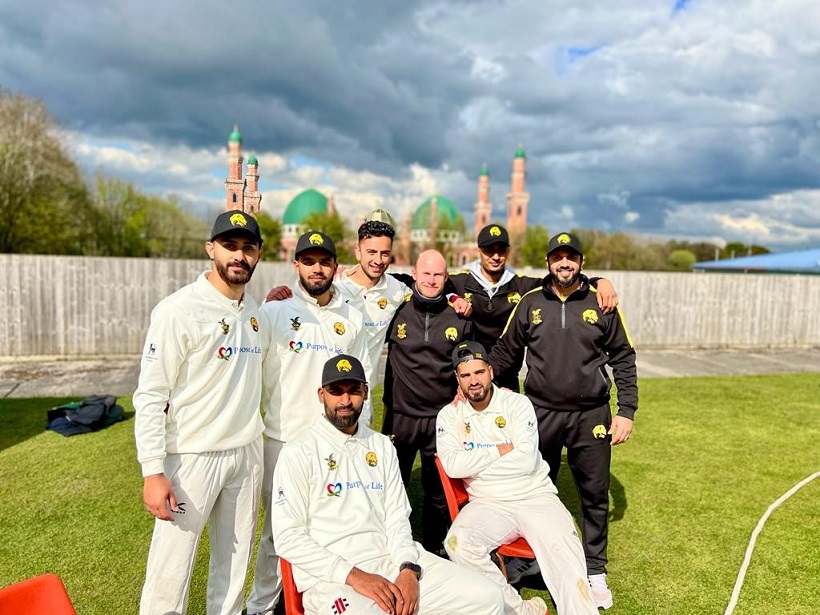 Since SACA's inception, three of its players have gone on to secure professional contracts at First-Class counties.
SACA is now inviting players who are from South Asian Backgrounds and over 18, to apply to attend the sessions at the Seat Unique Stadium, the home of Gloucestershire Cricket. To apply, players are asked to send a short bio about themselves and videos demonstrating cricketing ability to the following WhatsApp number: 07707225009. Successful applicants will then be invited to take part in the SACA programme's hub in Bristol.
The first two sessions to be held at the Seat Unique Stadium will take place on Friday 25 November and Friday 16 December, with further dates in 2023 to be confirmed at a later date.
Owen Dawkins, Second XI Coach at Gloucestershire, has been instrumental in forging the partnership between the Club and SACA, having previously facilitated a second XI match between Glos and SACA in the summer.
He said: "I'm delighted we are able to grow our relationship with the South Asian Cricket Academy.
"It's important that as many players as possible have a route into professional cricket, and working with SACA to create South West based training session this winter is another good step forward.
"The match and training days we had over the summer were a great way for new players to showcase their skills, and I'm very pleased we're able to continue working together."