Gloucestershire Cricket's Members' Working Group (MWG) is an advisory group to the Executive and Board, discussing and debating matters of importance to the membership.
MWG Terms of Reference:
The MWG is a consultative body with the executive, with no formal powers (i.e. it will not appear in the Club's constitution).
The Executive and Board of Directors are not duty bound to enact on any/all matters emanating from the MWG but will be advised of the view of the group.
The Group seeks to understand the opinions and strength of feelings on matters pertaining to the membership at large and advise accordingly.
The MWG is administered and chaired by the Executive; the Club will be represented by the Deputy Chief Executive (who will chair meetings), the Membership and Ticketing Administrator (who will minute action points and organise meetings) and may include other executive and/or non-executive personnel on an ad hoc basis.
Action Points from meetings of the MWG will be published on the Club website and be available for all to view.
The MWG will seek to meet three times a year: in January, May and September of each year.
Meetings of the MWG will be conducted in a hybrid manner: in person and online depending on people's availability and circumstances.
The Group consists of seven Members (excluding executive personnel) and will be comprised of people from across the membership spectrum.
The MWG will not discuss or cover areas relating to on-field performance or player recruitment.
Current Members of the Gloucestershire Cricket MWG:
Jim Bath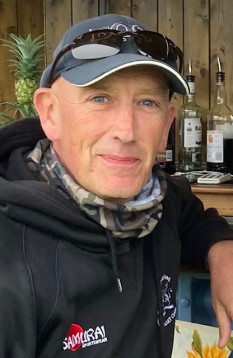 Jim has been involved with the Club for several years as a member and has been a player sponsor for both David Payne and Phil Mustard.
He represented Gloucestershire until the age of 16 before playing for Winterbourne for over 25 years where he is still an active social member.
Jim enjoys a great relationship with many of our current playing and coaching staff as he looks after their golfing needs at The Kendleshire Golf Club where he is the Shop and Retail Manager.
Outside of Golf and cricket, he enjoys keeping fit, live music, travelling, and learning to play the guitar.
Jim is married to Jacqui and has two daughters, Abi 23 and Amy 20.
He is a regular visitor to most games at Bristol and Cheltenham, and goes to as many away trips as his time will allow and is always up for a cup of tea and a chat!
---
Wendy Body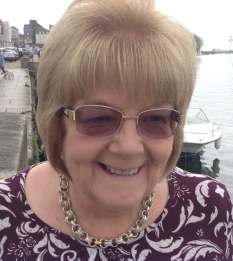 Wendy is a Premier Club member who is also a Life member and Vice President. GCCC is hugely important in her life and was particularly so during the years when her husband Rex was Chairman and President and during the period when Rex, Roger Gibbons and Wendy were working to set up the Museum and Learning Centre and then the GCCC Heritage Trust. She is currently Acting Chair and Secretary of the Heritage Trust.
Her professional background was in teaching and she was then self-employed for 20+ years as a Literacy Consultant and Author working with schools and publishers both in the UK and abroad and writing for children, teachers, parents and the BBC.
---
George Cook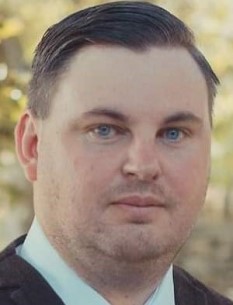 A Gloucestershire lad through and through, having grown up in Lechlade on Thames and now living in Fairford, a love of Gloucestershire Cricket was always going to be on the cards for George. Having spent many weekends playing/watching cricket and encouraged by his Grampy's love of the game, cricket quickly became a passion. Once working life began, initially with Gloucestershire Police and now as a civil servant with the MOD, cricket, unfortunately, took a backseat. But a Gloucestershire One-Day Membership and joining a local team (Williamstrip) ensures his love affair with the game continues.
In any spare time left over, George spends days off with his wife and family, seeing as much of the country as possible and documenting through my other passion, photography!
George is very glad to be included in this working group and hopes to make a difference to the Club he has supported and loved for many years.
---
Matt Davies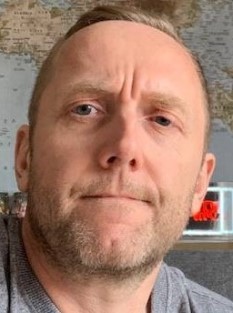 Matt has been a Gloucestershire Member on and off since 1987 when his Junior Membership was £10 a season. Born in Gloucester, his first taste of cricket was at the Winget Ground. His background is in sports broadcasting, first in the West County, then in London and now Manchester.
Matt has been lucky enough to report on some of the world's biggest sporting events over the last 25 years, but nothing beats a day watching Gloucestershire. He can be found in the Premier Club during the season.
---
Dominic Ferguson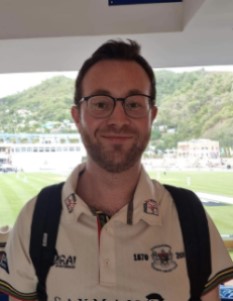 Dominic has been supporting Glos since being a child, and was lucky enough to start watching during the glory years beginning in 1999. He moved away from the county for a while but kept supporting from afar and attended games when I could (including the 2015 One Day Cup final, probably his favourite Glos match).
When Dominic moved back to Bristol a few years ago he made sure to become a member (One Day Membership at first, before becoming a Full Member this year) and attends as many games as he can.
Outside of supporting Glos, Dominic works as an accountant and also plays club cricket.
---
John Gordon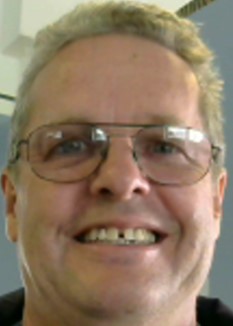 John's father first took him to the Cheltenham Festival in 1959 – aged 2! He likes to think he was hooked on Gloucestershire Cricket from that moment. John and his family have been to every Cheltenham Festival ever since and are also regulars at Bristol.
Having travelled from North Devon regularly to watch Glos for many years, John and his wife Sally recently moved to the Bristol area as he wanted to be an active Member of the Club and contribute to Gloucestershire Cricket.
John has felt for some time that Members lacked a voice at Board level and sees the Members Working Group as a way of rectifying this and improving communication between the Club and its Members.
Walking the ground with his Labrador Benny has allowed John to meet many Gloucestershire supporters over the years, and this gives him a good feel of the issues that concern people.
Please feel free to speak to John about issues that concern you at any time.
---
Ruth Sharville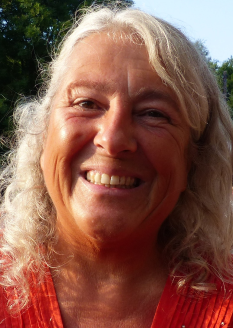 Ruth has been a cricket fan since childhood, and thanks her mum for introducing her to Test Match Special and the joys of listening in the garden in the sunshine.
Though brought up to be a Surrey supporter, by dint of a family connection to a former captain of that county, and England, Ruth's first favourite player was Alan Knott, who broke into international cricket at about the time she got hooked.
Ruth has followed county cricket (her favourite form of the game) all her life, and since moving from the Scottish Islands to South East Wales in the early 2000s, and taking up a job in Bristol (briefly), is now fully committed to the "Glorious Glosters", and is enjoying it immensely - she can see some of Gloucestershire itself from her kitchen window!
Now retired, Ruth, her husband and friends, love getting together as often as possible, both home and away, to watch their team. She is excited to be involved in representing Members and supporters in the Members Working Group.
---
Chris Toft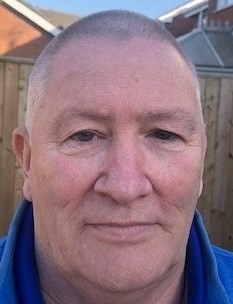 Chris is a lifelong Gloucestershire supporter and is very proud to be one of the Club's new Life Members.
You will find him at the ground regularly throughout the season, often in the company of husband Tez, with whom he recently celebrated a 25th anniversary.
Chris is a keen member of the walking cricket group, which he would thoroughly recommend to anyone looking to enjoy a fun game of cricket without the worry of any physical limitations brought by advancing years.
Chris is happy to say that he rarely encounters any prejudice in a cricket setting – and is proud to say he has never done so at Bristol.
If you have any questions or wish to raise any issues through him, Chris promises to offer an understanding ear and will be happy to act confidentially if preferred.
Members' Working Group Contact Form
If you would like to raise a query with the MWG, make a comment or suggestion or contact an individual member of the group, please send your message via this form. Please note that, as per the Terms of Reference, matters relating to on-field performance or player recruitment are not within the remit of the MWG.
Please note, all submissions will be reviewed by Gloucestershire Cricket before being issued to the MWG.