Youth – About the Talent Pathway
The Gloucestershire CCC Talent Pathway objective is simple. To identify and recruit talented cricketers within the region to fulfil their maximum potential. The clear and maintained pathway which has been established for several years, provides players to develop in an elite environment with the vision of producing first class cricketers for Gloucestershire CCC.
Once enrolled, players have access to a roster of professional coaching staff who enable the best practice for them to succeed. As a county, we pride ourselves on the close connection our young players have to the professional staff and facilities which are used by our 1XI contracted players.
The pathway is split into our Academy, Emerging Player Programme and County Age Groups. Players which have been produced through the Gloucestershire CCC Talent Pathway set up in recent years are James Bracey, Miles Hammond and Chris Dent.
Click here for more information on our Player Pathway document.
About the Academy
Gloucestershire County Cricket Club are passionate in their desire to develop homegrown players for county and international cricket. Our Academy is the forefront of our Talent Pathway and acts as the final step for the Junior Talent Pathway, which bridges the gap into First/Second Team Cricket.
Each player receives an individual tailored programme to maximise their chance of reaching the highest level of the game. They will have the opportunity to train with 1XI professionals which will enable the players to understand what they need to do to step up to the next level.
About the EPP
The Emerging Player Programme sits just below the Academy in our talent pathway structure and aids us to identify and develop the most promising players aged between 13 and 18 in Gloucestershire.
This group of talented young players have been selected from the County Age Group squads as players that have shown their aptitude and skill to improve as they look to take the next step in their development within GCCC Talent Pathway.
The players selected, will be taking part withing a winter training programme based at the Seat Unique Stadium led by our specialist coaching team.
About the County Age Groups
The County Age Group set up aims to develop and nurture players to become well rounded individuals with ambition to play for Gloucestershire and England. We run representative sides for the following age groups -
U10s, U11s, U12s, U13s, U14s, U15s & U18s
Players gain vast experience through training sessions and fixtures to expand their knowledge on the game by improving within our high performance set up. With tailored coaching programmes for each squad, players are prepared physically and mentally for the season ahead.
Alongside this, we also run our Development Teams between U10s to U15s which is a new concept and evolved from our previously run Districts sides.
About our sponsors
The Boys Talent Pathway are delighted to announce the following sponsors for the 2022 and 2023 seasons. We would like to thank these sponsors for all of their support and very excited to have them displayed on our playing shirts from U10s to our Academy sides.
Walker Logistics – Front of Shirt Sponsor
Astra Security – Sleeve Sponsor
Bristol Fire – Back of Shirt Sponsor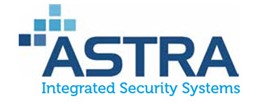 Girls Pathway
The Gloucestershire Cricket Foundation run performance squads for girls from U11s to U18s. They run a similar programme with a Winter Training Programme followed by summer matches. They provide several opportunities for girls within the region to gain access to high quality coaching and facilities to develop their skills and talent.
You can find out more information regarding the Girls Pathway via the Gloucestershire Cricket Foundation website here.
Safeguarding
For further information regarding our safeguarding policies, please click here.