There may be something quintessentially English about a cricket match between traditional foes Gloucestershire and Kent. But when the Seat Unique Stadium hosted the rivals in a recent Vitality Blast contest, the affair had a distinctly Caribbean flavour.
Dubbed the 'Carnival Clash', the event represented a colourful celebration of the city's world-famous St Pauls Carnival, which returns this summer following a three-year Covid-induced hiatus.
The brainchild of larger-than-life Gloucestershire president David 'Syd' Lawrence and St Pauls Carnival chairman Levi Roots, the first event of its kind to be staged at the Seat Unique Stadium, meant the T20 business was conducted amid a Calypso atmosphere not previously encountered at the club's Bishopston headquarters.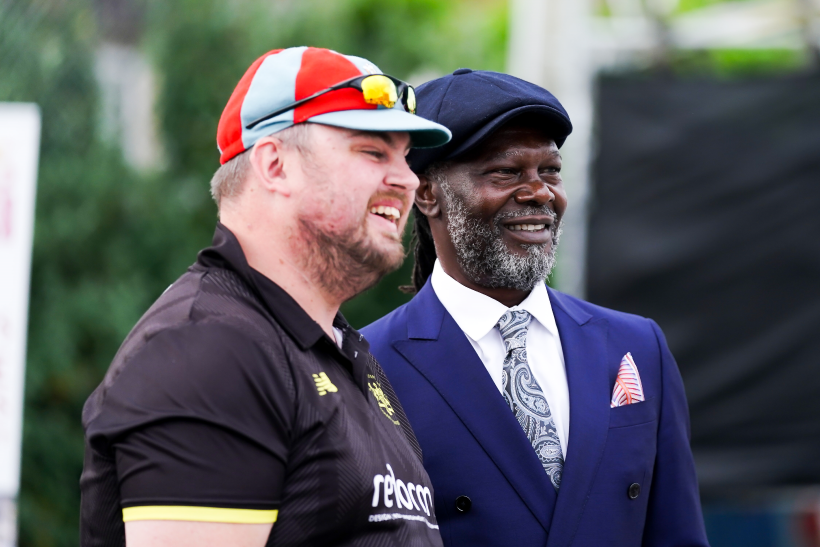 As Kent and Gloucestershire players warmed up on the field of play, their preparations were accompanied by a series of pre-match performances from carnival artists, including DJs blasting reggae, soca and Calypso, while a procession troupe were put through their paces to traditional steel pan.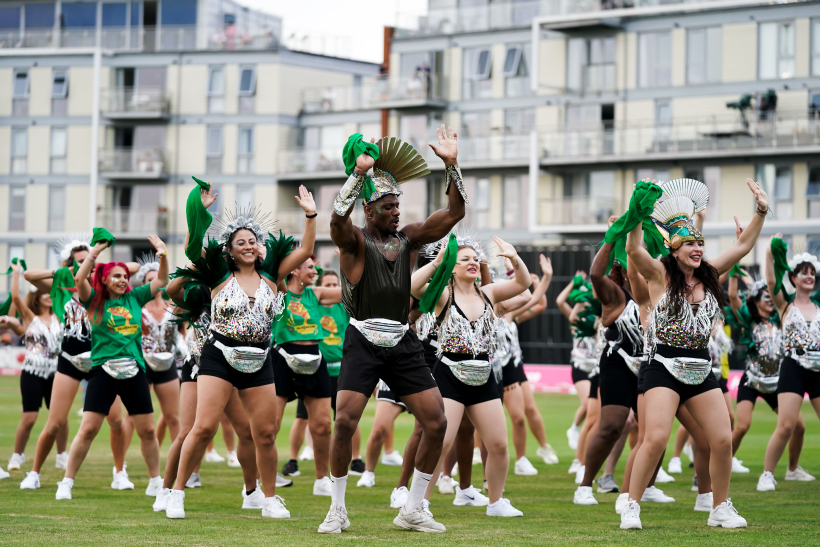 In addition, supporters of Gloucestershire and Kent enjoyed a truly authentic taste of the Caribbean provided by various West Indies-themed food stalls inside the ground.
This year's carnival will be especially poignant, given that it is 60 years since Bristol's famous 'Bus Boycott' and 75 years since HMT Empire Windrush arrived in Britain carrying the first migrants from the West Indies.
One of the leaders of the 1963 movement, Guy Reid-Bailey, was awarded Gloucestershire Vice Presidency status on the night. Read about his life and the award here.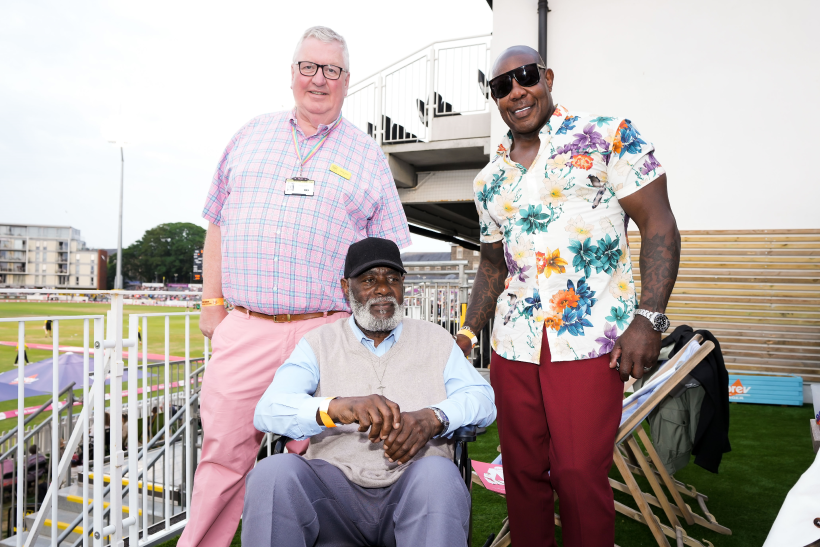 Commenting on the event, Roots said:
"I was so excited by this when it was announced. Carnival, the Caribbean and cricket have a special relationship and it was great to be able to bring our blend of music, food and culture to the Seat Unique Stadium. It was certainly a T20 match to remember.

"It was an enjoyable part of our preparations for main carnival day on July 1 and gave some of our artists an opportunity to showcase their talent. Working together with Gloucestershire was fantastic, especially as funds raised from the event will help us keep delivering carnival for years to come."
Former England pace bowler Lawrence was there in person and described the backdrop to the South Group fixture as "an incredible occasion".
He added: "Cricket has a long and colourful history in Caribbean culture and it was great to be able to bring the vibrancy of St Pauls Carnival to T20.
"It was great to see so many people enjoying themselves and it was definitely an experience to remember. I think we created a vibe that had something for everyone."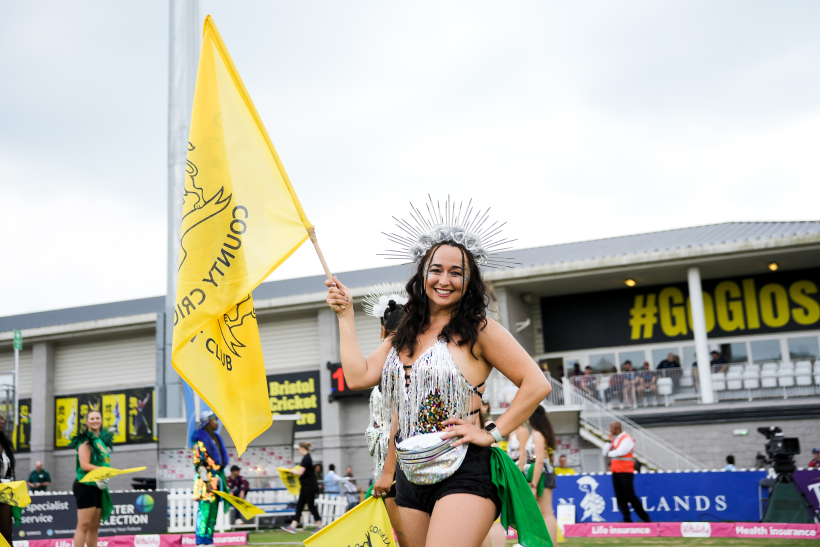 Meanwhile, Lawrence's former Gloucestershire team-mate Andy Brassington has been providing the driving force behind another positive community project that reflects well on the county.
Brassington established 'Walkers and Talkers' - a project aimed at promoting social contact between those who became disconnected during Covid lockdowns - only last year, since when his brainchild has gone from strength to strength.
A series of events, staged every week at the Seat Unique Stadium, have since served not only to promote an active lifestyle, but also to raise valuable funds to help purchase defibrillators to benefit the Bristol region. Walks regularly attract up to 100 participants, among them former England cricketers and rugby players, and even TV personalities.
Ex-Gloucestershire and England seamer Mike Smith threw his support behind 'Walkers and Talkers' at a special fundraising sponsored walk in April, since when Brassington has purchased defibrillators to be stationed in streets close to the Seat Unique Stadium.
Brassington said: "It's amazing what a cup of tea, a stroll and a chat can achieve. Everyone benefits from it and the constant high number of people attending has been overwhelming. It's helping us give back to the community. To think that a defibrillator funded by Walkers and Talkers could one day save somebody's life fills me with a huge sense of pride."
Written by Andy Stockhausen, ECB Reporters Network