Gloucestershire Exiles at the 2021 Visit Cayman Islands Cheltenham Cricket Festival
12 July 2021
Football may not have come home on July 11th but well over 100 Gloucestershire Exiles and their guests certainly did when they gathered once again in Cheltenham, always the Exiles spiritual home, for the annual Exiles Day, now well-established as one of the most popular events held at the Cheltenham Festival and this year even more special as it was the main social event in the Exiles 50th anniversary year.
Hosted in a private marquee, the gathering attracts Exiles from all corners of the country, and many from closer to home. Prior to the lunch Exiles Chair Sarah Blowen introduced the GCCC Chair David Jones who welcomed everyone and spoke of the importance of the Exiles over so many years, not only in terms of the fundraising to support the Academy but also because of the support and wider contributions that Exiles give to the Club wherever they are. Typifying the part-social, part-fundraising role of the Exiles, a cheque for £3000 was presented to David by Exiles Treasurer Jon Paine. It is hoped that, backed by the Exiles Anniversary Fund to which a number of Exiles have already made contributions, a further donation can be made later this year.
The tea interval also saw the presentation of the Exiles 2020 Player of the Year Award to Ian Cockbain, who visited the Exiles marquee, although had to remain at the boundary edge to comply with the players' "bubble" requirements
"It was a terrific day," said Sarah at the close, "and so good to have so many people together again, enjoying each other's company and the cricket in such a safe but happy environment. We are grateful to everyone for supporting the event and after all that we have been through in recent times that farewell comment of "See you next year" from the guests was even more heartfelt than before."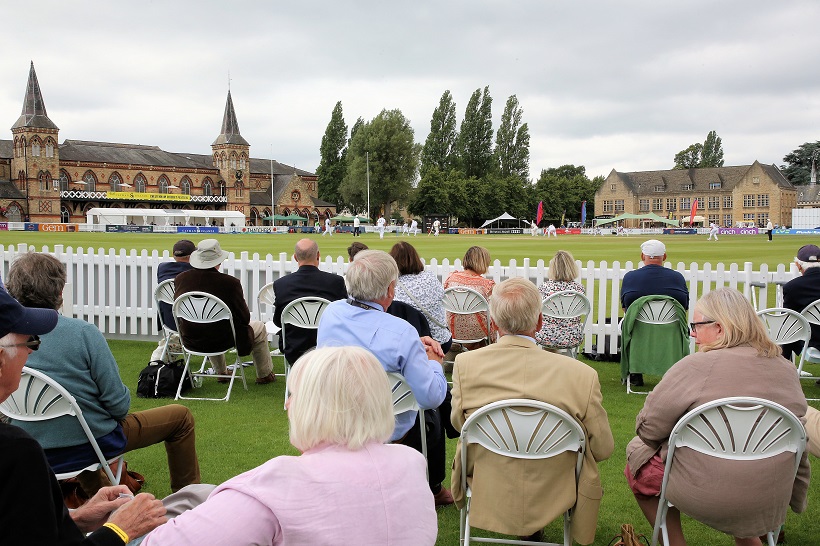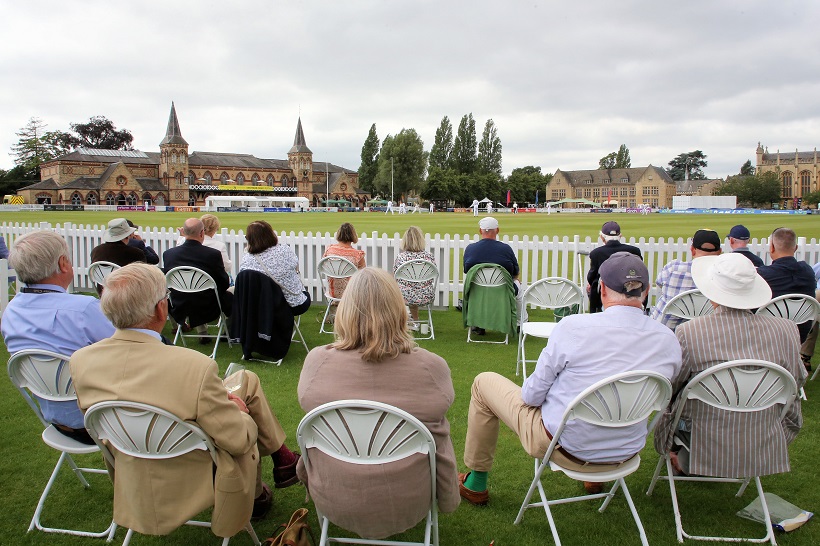 What a place to watch cricket! The Gloucestershire Exiles enjoying the 2021 Visit Cayman Islands Cheltenham Festival