Friendly - 27 June 2021
Gloucestershire won by 3 wickets
Venue: Frocester CC
Gloucestershire U10's Development vs Warwickshire (Friendly)
Gloucestershire U10's Development side were up against Warwickshire U10's Bears on Sunday at Frocester CC. We won the toss and elected to field first on an overcast day which looked to generally suit the bowlers.
Wilf Rigby was the pick of the bowlers, bowling a magnificent spell and taking 5 for 18 off 6 overs. Well supported in the field who were sublime and took their opportunities when they were presented, Warwickshire reached 127 all out in 33 overs. In rotation, Gloucestershire's bowlers did well to stem the flow of the runs all the way throughout, however, a special mention to Arian Naik from Warwickshire who held their innings together with a well made 28 runs from 41 balls.
In reply, opener Anay Nair looked at ease against Warwickshire's strong opening bowling attack and he negated them superbly. Warwickshire bowled and fielded well to produce wickets at key moment however Anay batted the whole innings to see Gloucestershire to victory by 3 wickets hitting a well compiled 60 not out with 9 fours.
We would like to thank Warwickshire for a closely fought fixture and to hosts Frocester for being brilliant throughout the day. Our U10's Development side next take on Oxfordshire again at Frocester CC.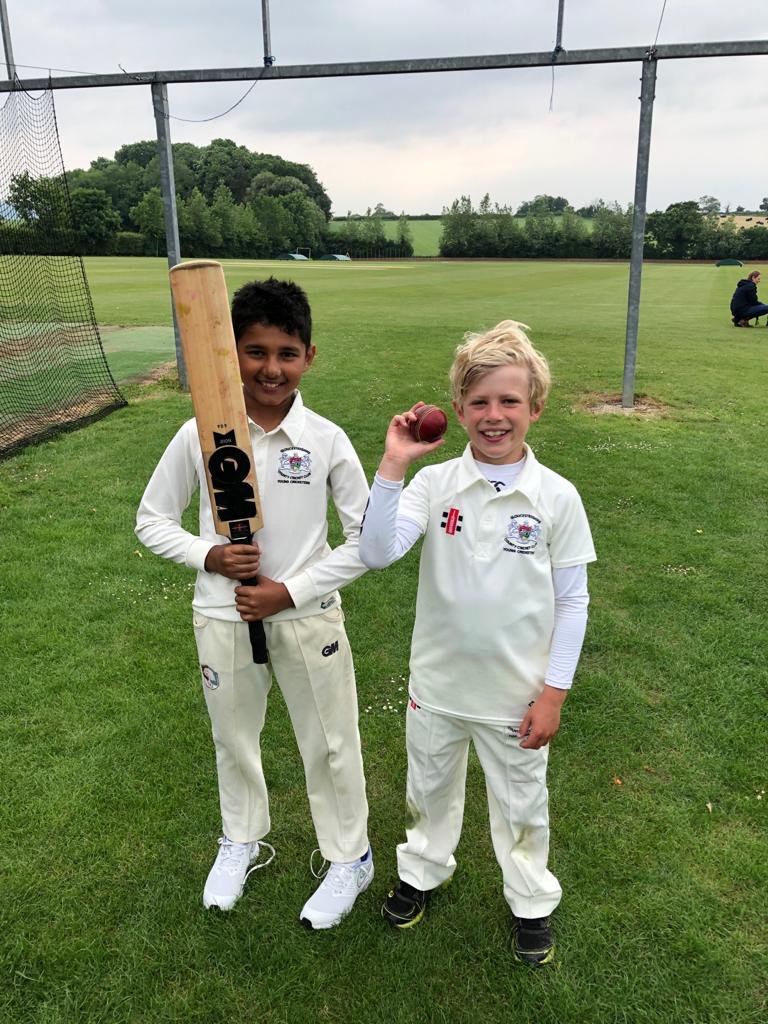 Anar Nair (60*) & Wilf Rigby (5 for 18)