Gloucestershire Cricket is excited to announce that Young Lives vs Cancer, the UK's leading charity for children and young people with cancer, will be one of three official charity partners for 2021.
This is the first season Gloucestershire Cricket has had official charity partners, with Young Lives vs Cancer being the Club's county based partner. The partnership will create opportunities to support the important work of the charity in Bristol, Gloucester and Cheltenham.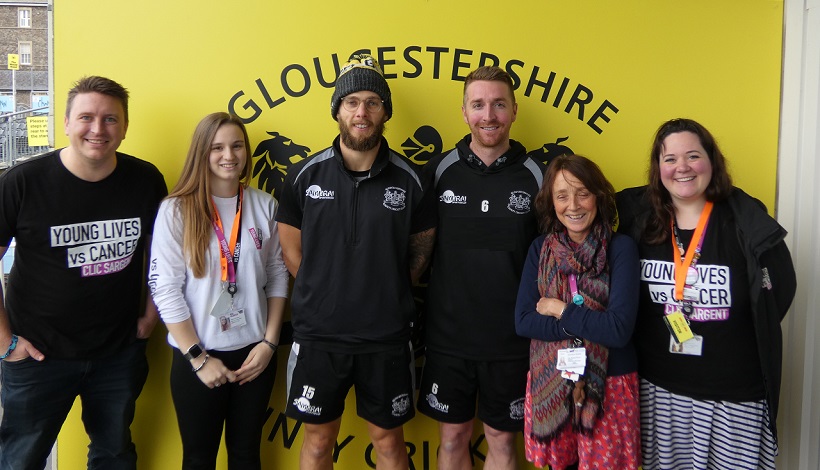 Gloucestershire Cricket will be working throughout the year to support Young Lives vs Cancer in raising awareness about their vital work providing emotional, financial and practical support to children and young people living with cancer.
The charity supports young people aged 25 and under during cancer treatment – providing social worker support, grants to help with the financial impact of cancer, and 'Homes from Home' close to hospitals for families to stay in.
There are two 'Homes from Home' in Bristol for families from across the south west to stay in to help with the emotional and financial strain of travelling for treatment. In the last year, more than 400 families have stayed at Young Lives vs Cancer House and Sam's House in Bristol, saving each family an average of £3700.
Luke Mallett, Associate Director of Supporter Engagement at Young Lives vs Cancer, said:
"We are so excited to partner with Gloucestershire Cricket and are so grateful for the vital support the Club will be providing Young Lives vs Cancer in 2021.
"The efforts of the Club mean the charity will be able to continue to provide specialist support to local families facing cancer. We want to thank Will Brown of Gloucestershire Cricket and everyone at the Club for their incredible support.
"We're looking forward to getting involved in some fantastic events at the Club and in the community this year to raise vital funds for charity whilst celebrating Gloucestershire Cricket."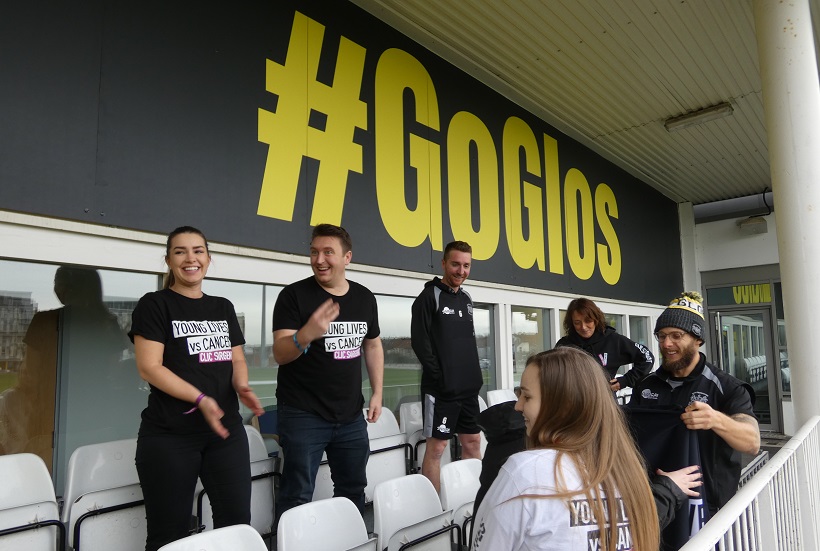 Will Brown, Gloucestershire Cricket CEO said:
"This is the first time the Club has had an official county based charity partner and we are excited to be helping Young Lives vs Cancer with the great work they do. We had over 50 incredible organisations apply, but we were hugely moved and impressed by the work of Young Lives vs Cancer, and their strong desire to form a close partnership with the Club.
It was fantastic to welcome a small group from Young Lives vs Cancer to the ground today and give them an insight into what happens at Gloucestershire Cricket. We are excited by what can be achieved together and am sure our supporters will get behind this superb charity."
Staff, volunteers, service users and their families visited the Bristol County Ground today, meeting with Gloucestershire players and finding out what the players get up to during pre-season.
Tim Sadler, a parent who was supported by the charity when his son was diagnosed with cancer, said:
"We had a fantastic time visiting Bristol County Ground and were made to feel incredibly welcome. It was great to get a behind the scenes look at the players training and we feel very lucky that Young Lives vs Cancer have been selected as a partner and we look forward to continuing the good work of the charity with Gloucestershire Cricket."
Also as part of the agreement, the Club will provide facilities at the Bristol County Ground for Young Lives vs Cancer to use, as well as supporting World Cancer Day on the 4th February. 'Mind the Chaps' a support group where Dads can meet others going through similar experiences, will also be coming to watch Gloucestershire play during the season.
About cancer in children and young people
Today, 12 more children and young people in the UK will hear the devastating news that they have cancer. Treatment normally starts immediately, is often given many miles from home and can last for up to three years. Although survival rates are over 80%, cancer remains the single largest cause of death from disease in children and young people in the UK.
About Young Lives vs Cancer
When cancer strikes young lives Young Lives vs Cancer helps families limit the damage cancer causes beyond their health. Young Lives vs Cancer is the UK's leading charity for young cancer patients and their families. We provide specialist support, to help and guide each young cancer patient and their family. We will fight tirelessly for them, individually, locally and nationally. For more information, visit Young Lives vs Cancer