A local lad, Chris graduated from Gloucestershire's age group squads and Academy to become a mainstay of the top order.
The former England Under 19 player signed a two-year contract with the club in August 2009 and made his First Class debut the following season.
He has twice scored more than 1000 First Class runs in a season and in the final game of 2015 he hit his highest score – 268 v Glamorgan at Bristol.
An outstanding fielder and occasional left arm spinner Chris is already the club's longest-serving player despite being only 27 years old.
He recently signed a new two-year deal that will keep him at the Brightside Ground until the end of the 2020 season. In March 2018 he was awarded the Captaincy of both the Specsavers County Championship & Royal London One-Day Cup sides.
Batting
Specsavers County Championship 2019
Innings
Top Score
Not Out
Runs
Avg
24
176
1
1087
47.26
Royal London One-Day Cup 2019
Innings
Top Score
Not Out
Runs
Avg
8
89
0
345
43.12
Bowling
Specsavers County Championship 2019
Matches
Overs
Runs
Wickets
Avg
14
2
18
1
18.00
Royal London One-Day Cup 2019
Matches
Overs
Runs
Wickets
Avg
8
0
0
-
0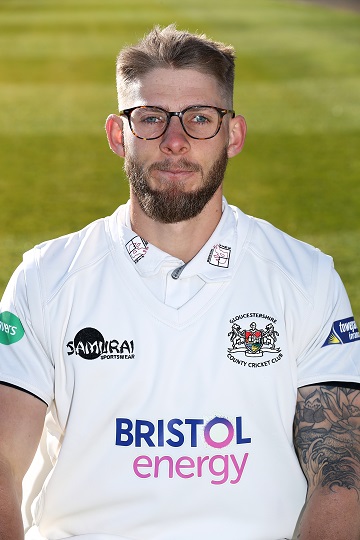 Chris Dent
Batsman/Captain
Age: 28
Born: Bristol, England
Squad number: 15
Player sponsor:
Future Stars Coaching Ltd