Cheteshwar Pujara will play for the first six matches of the County Championship in 2020.
Cheteshwar is a top-order batsman who is known for batting long periods. Pujara is currently seventh in the ICC Test Batting rankings.
The right-handed batsman made his Test debut for India in 2010 against Australia. In 2012, he made his first international Test century against New Zealand in Hyderabad where he scored 159.
He has an incredible batting average of 49.48 in Test cricket with 206* being his high score, which he made against England in his home state of Gujarat, India. He has an equally impressive First-class average of 53.99 with a high score of 352 for Saurashtra against Karnataka.
Pujara has previously played in England for Derbyshire, Yorkshire and Nottinghamshire in the County Championship.
Pujara is the first Indian player to play for Gloucestershire since Javagal Srinath in 1995. Srinath, who took 87 wickets in the solitary season he represented The Shire, famously said his time at the Club shaped his view of what it means to be a professional, thanking his captain Jack Russell in particular.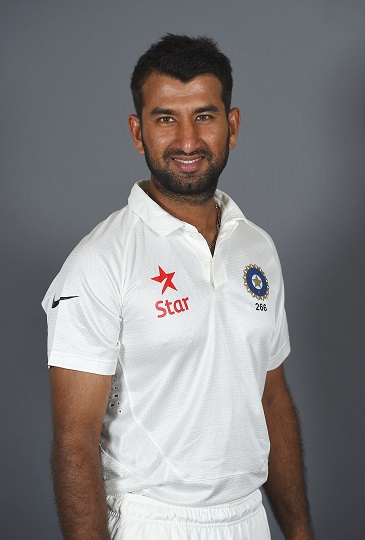 Cheteshwar Pujara
Batsman
Age: 32
Born: Gujarat, India