Top 10 Visitor Tips – England v Pakistan ODI
8 May 2019
To help you get the most out of your day at The Bristol County Ground, we have put together 10 top tips for your visit:
Gates open at 11.00am and we are advising supporters to arrive early to avoid any congestion.
England v Pakistan (Tuesday 14 May) – 1.00pm start
1. Travel – There is no public car parking available at the ground on the day, the best way to get here is on a park and ride bus. Plan your journey in advance and leave plenty of time to get to the ground. Park & Ride info here
Please note, Nevil Road is closed to motor vehicles from 9am on the day of the match - Click here for more info.
2. Don't forget the obvious – Tickets!
If you have selected the 'Print at Home' option when purchasing tickets, please ensure all tickets are printed.
If you are collecting tickets on the match day, this will be at the Ashley Down Road entrance of the ground (BS7 9LU).
3. If you have Hospitality for this match, pleasure ensure that you have your ticket along with your Hospitality wristband. Please make sure you arrive at the Hospitality Entrance via the Ashley Down Road gates (BS7 9LU).
4. There will be plenty of bars selling your favourite drink, including Thatcher's Cider, Bath Ales Gem and soft drinks.
Alcohol is not allowed to be brought into the ground or onto the park & ride buses. Spectators are welcome to bring their own soft drink and food but only in sealed plastic containers. Glass, cans and sharp implements will be confiscated at the gate.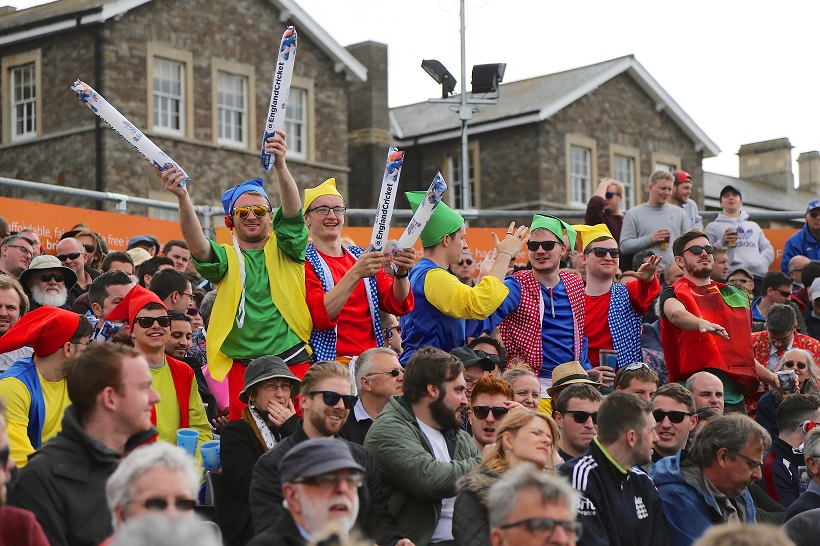 5. Feeling peckish? Get stuck into some food at The Bristol County Ground. There will be plenty of hot and cold food to enjoy, including Vegetarian options.
6. The forecast for Tuesday is currently sunny and cloudy with temperatures in the afternoon expected to reach a high of 19c. Our advice is to take suitable precautions and follow this link for appropriate advice.
7. Our stewards will be happy to help on the day. If you have any problem, big or small, please speak to a steward to resolve the issue quickly.
Please note, all bags will be searched on entry into the ground.
8. Keep a look out for plenty of freebies at the ground such as The Royal London 4&6 cards, don't forget to purchase your scorecard for the match.
9. Keep a look out for team news via the ECB and Gloucestershire Cricket Website.
10. Ultimately, have a great day and send your pictures to our Twitter page @gloscricket and Instagram page @gloucestershire_cricket!
If you have any further questions before the day, please call the office on 0117 910 8010 and a member of staff will be happy to help.