Tom Price signs professional contract
9 January 2020
Gloucestershire Cricket has today signed Tom Price on a two-year contract.
The 20-year-old all-rounder is a promising right arm seam bowler and right-handed batsman. He was educated at Magdalen College School in Oxford, where he captained the first team and now continues his education at the University of Durham. Tom has been playing regularly in the Gloucestershire Second XI this season and now wins his first full professional contract.
Tom's home cricket club was Great & Little Tew CC, the same team both Jack and Matt Taylor (who currently play for Gloucestershire) played for, where he played as a junior and senior but in 2019 moved to play in the West of England Premier League for Bedminster CC where he regularly opened both the batting and bowling.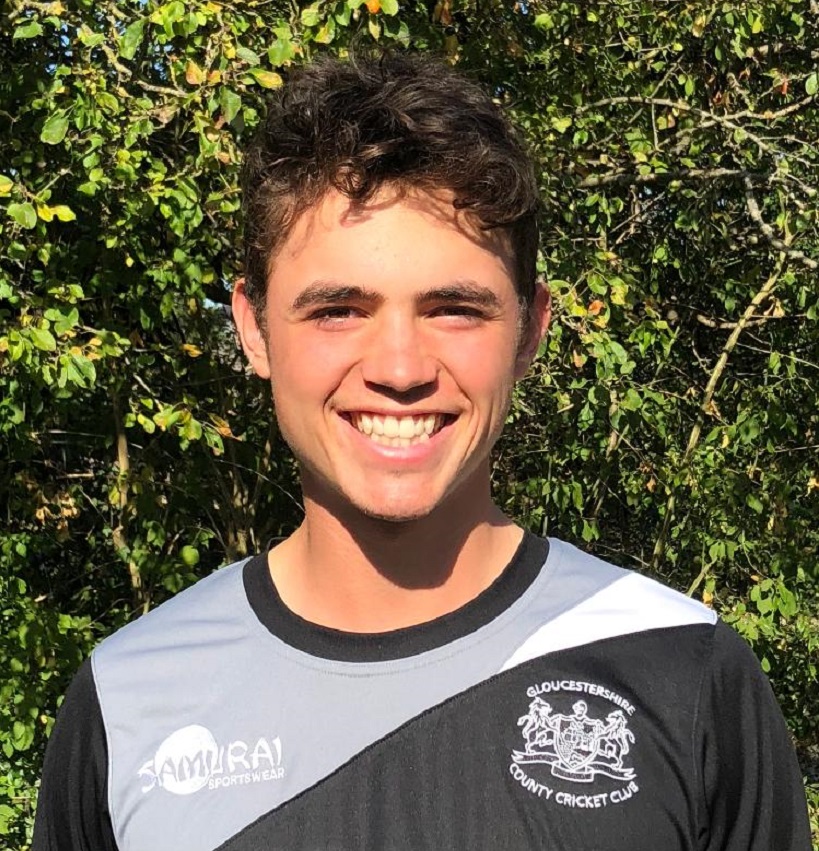 As a young cricketer, Tom played and captained in all the Oxfordshire age groups and made his debut at the age of 18 for the Minor Counties first team. Tom became part of Gloucestershire activity in 2012 when he started netting with the squads and officially joined the Gloucestershire Academy in November 2015; since then he has been an integral player in the U17's, U19's and second team.
Notably, Tom made his List A debut for Gloucestershire in June 2019 against Australia A at The Bristol County Ground. He was also twelfth man in some of the Gloucestershire Vitality Blast matches last season.
Tom received the Academy Player of the Year Trophy at the Gloucestershire End of Season Awards 2019 after performing well in the Second XI this season.
Gloucestershire CCC Head of Talent Pathway, Tim Hancock said: "This is a wonderful opportunity for Tom. He loves playing the game and I am sure he will do his upmost to take the opportunities and achieve his goals. I know I speak for all his coaches when I say he has been a real pleasure to coach during his time on the academy and his hard work and humility sets a good example to our younger players coming up the pathway. "
Tom expressed his delight, saying: "I'm delighted to have signed my first contract with Gloucestershire. I'm very grateful to the club for their continued support, and to everyone who has helped make this possible. It's a very exciting time to be a part of this special club, and I look forward to seeing what the next year will bring".
Gloucestershire Head Coach, Richard Dawson added: "Tom has developed his game after playing in our second team in 2019 and has shown huge potential. Everybody at the club is excited to be working with Tom over the next two seasons in helping him become a quality Gloucestershire cricketer."