Team deliver Christmas presents at local Hospital
13 December 2018
The Gloucestershire Cricket team recently paid a special visit to a local children's hospital to make a festive delivery.
The team delivered five boxes of gifts to the Bristol Royal Hospital for Children. The players making the special delivery included, Captain Chris Dent, George Drissell, Jack Taylor, Matt Taylor, Harry Hankins, Will Tavare, Stuart Whittingham, Adrian Neill and Miles Hammond.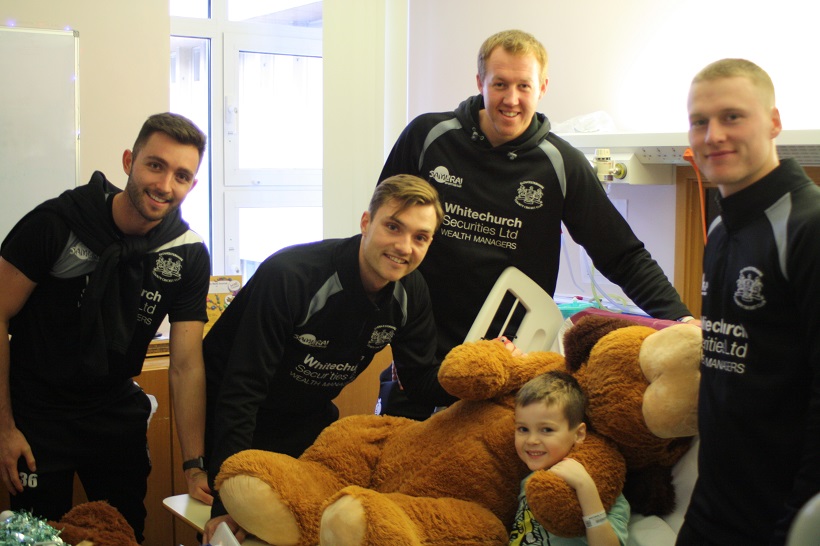 The Gloucestershire players visited children on the Bluebell, Sunflower, Ocean and Apollo Wards in the Hospital. The Children's ward will be at full capacity over Christmas with many children and their families spending the festive period at the hospital. We hope the delivery of gifts will bring a little festive joy.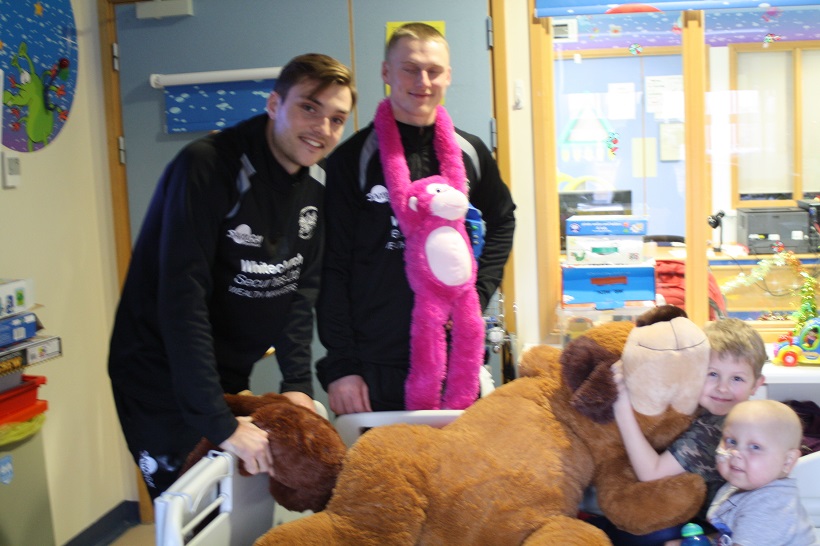 Bristol born George Drissell said: "It was great visiting the children's hospital to put smiles on the kids faces by handing some cuddly toys and games. The hard work that the staff put in there is fantastic, and I have experienced this first hand before and I know that all the boys enjoyed meeting the people that make it such a special place".
Jo from the Hospital added: "We massively appreciate the visit because it lightens the mood of all of the wards, the children really appreciate visitors and the gifts you've brought, and the parents love seeing new faces as well.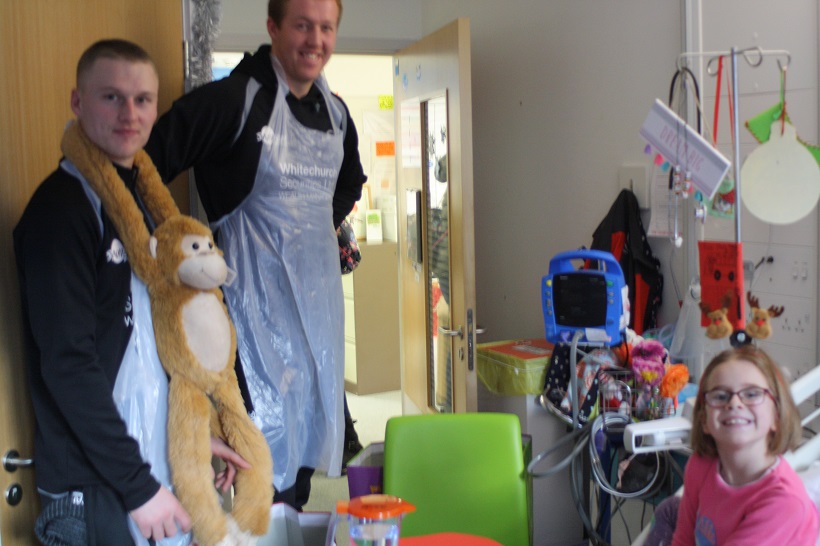 The kids and families feel isolated here and it's lovely for Gloucestershire Cricket to come and spend some quality time with them."
Everyone from Gloucestershire Cricket would like to wish the children and hardworking staff at the hospital a Merry Christmas.