Ryan Higgins Triple Wicket Maiden – Moment of the Year – Option #2
20 November 2020
Gloucestershire Cricket, in conjunction with Club sponsor, the Cayman Islands Department of Tourism, is delighted to announce a six-week competition for your chance to win 'Gloucestershire Cricket in the sea' artwork by Dready.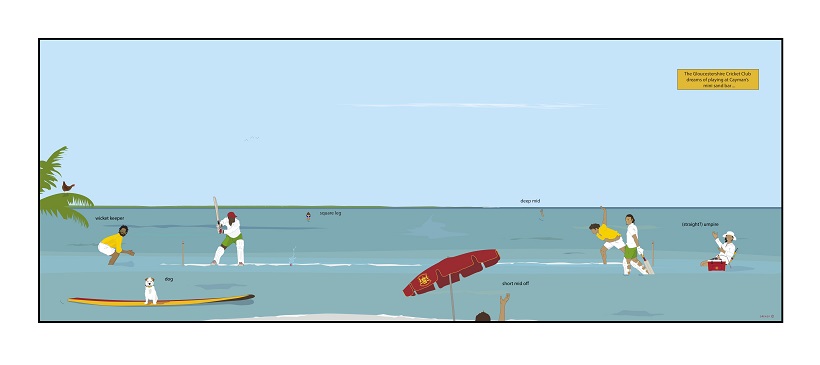 (The art is 36x14 inches and is on canvas and ready to hang on the wall)
To win this one-of-a-kind artwork, all you need to do is vote for your favourite moment of the 2020 season from a selection of six options.
VOTE FOR YOUR MOMENT OF THE YEAR HERE
To help you with your decision, we are doing one feature a week. The second feature in the series of moments is Ryan Higgins Triple wicket maiden against Warwickshire at the Bristol County Ground in the Bob Willis Trophy.
Supporters will remember his fantastic spell against Warwickshire at home where he took incredible figures of 7/42. Higgins claimed wickets with the first, third and sixth deliveries of his second over with the new ball to reduce the visitors to four for three in their second innings. This sensational over of bowling certainly propelled Gloucestershire to their first victory of the 2020 Bob Willis Trophy competition.
VOTE FOR YOUR MOMENT OF THE YEAR HERE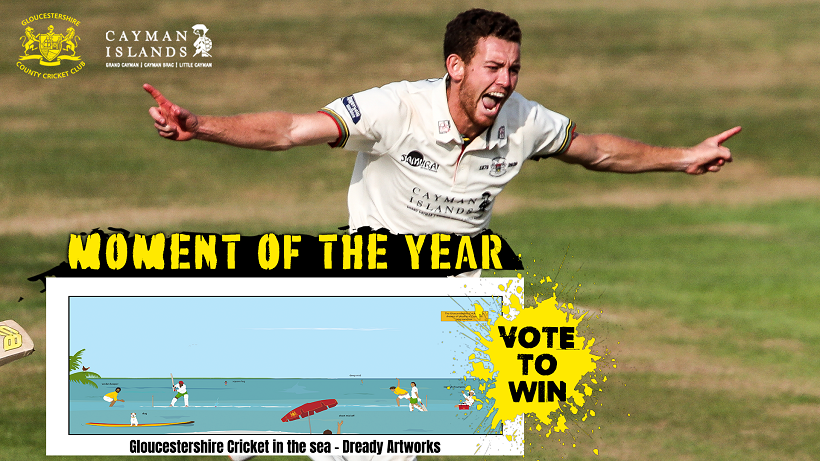 Dready is a character and a style of art created by Jamaican born, Caymanian (west Indian) artist Shane Aquart. Dready art has evolved from just images of that character, to a style of art embodying the bold colours, humour, and style of the Caribbean.
Dready is very well known in the Cayman Islands and is an ever-growing presence in the rest of the world – Shane ships art, commissions and print series, weekly from Cayman and Miami.