Pre-order our 150th Anniversary Brochure Now!
7 May 2020
2020 sees Gloucestershire Cricket celebrate its 150th Anniversary. As part of our celebration, we have produced a commemorative brochure for all our Members and supporters to enjoy.
The book covers everything from the history of Gloucestershire's grounds, the Grace family, player memories, Club records and much more.
In addition, we have special player interviews from Gloucestershire legends which are must-read, and to mark this 150th year, we have selected the most notable 150 moments in our history.
You can pre-order it now from the Club Shop - here
150th Anniversary Brochure:
Perfect Bound Soft Back Brochure - £12.50
The commemorative brochure will go on general sale on Monday 25 May, make sure you pre-order today.
Please note - There is also a delivery charge of £3.85.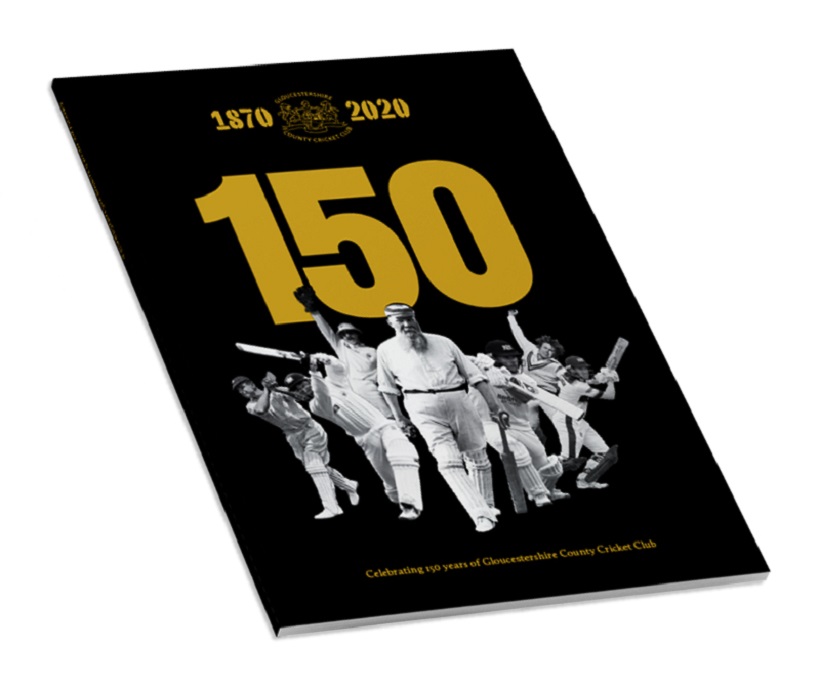 Pre-order your 150th Anniversary brochure here
---
Product Details
Perfect Bound Soft Cover Brochure
• 240 x 170 x 6 mm spine
• 250 grams per Book
• 86pp 240 x 170mm, printed 4 colour process throughout, PUR Bind • 6pp Cover on 350gsm Uncoated FSC, 80pp Text on 120gsm Uncoated FSC • Gold foil blocked front cover