Pre-Match Music Acts | Glos v Kent Spitfires
21 June 2021
The Club are pleased to announce that two more locally based music acts will be performing on our new stage prior to the start of play.
A growing relationship with BIMM Bristol has allowed us to showcase Bristol's best new up-and-coming artists. Different acts will perform live at all T20 matches in Bristol this year.
So far, we've seen duo Jodie Mellor & Charlie T Smith, Gabriel Templar, George Clement & Try Me on the BIMM Bristol stage at the Bristol County Ground.
This week's acts:
Anna Colette & The Average Men
Sultry caramel vocals, warm bass tones, exotic leadlines and rooted rhythms infused with classic songwriting and summery melodies. There is no other Bermudian folk rock-pop band; this is unmarked territory straight from the top of the mysterious triangle. Born to a Bermudian father and English mother, singer-songwriter & guitarist Anna Colette describes herself as 'a girl from all over'. Before moving to Bristol, Anna spent her days surrounded by the warm, blue seas of Bermuda.
Taking inspiration from the likes of Paul Simon, Joni Mitchell, and John Martyn, she combines the timeless songwriting of folk-rock and Americana with nostalgia for her tropical roots. Her music is fresh, catchy and exotic, whilst being full of warmth. A skilled guitarist, she experiments with alternate tunings, switching between guitars when playing live. Her band, The Average Men (Ellis Palmer on lead guitar, Robert Bromley on bass and Ceri Bain on drums) bring an uncomplicated yet charming set with an unpretentious, friendly atmosphere. The band has accomplished multiple impressive support slots, a set at 2000 Trees Festival and are now Sofar Sounds alumni.
Anna Colette & The Average Men's Spotify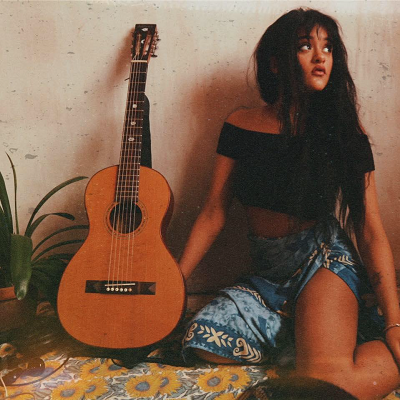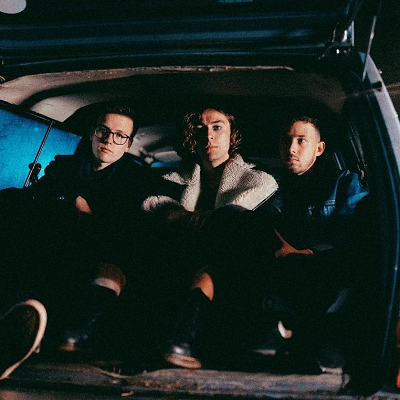 Krooked Tongue
After the success of their debut single 'I Wanna Steal Your Car', which saw the band explode onto the playlist of every rock fanatic out there, Krooked Tongue return, keen to continue what they've started.
2019 saw Krooked Tongue embark on their first UK headline tour. The Bristol based trio, known for their fierce energy live, incorporating trademark riffs & melodic hooks, have begun to give the underground rock scene a run for its money.