Pero Wealth Management announced as Training Wear Sponsor
13 February 2020
Gloucestershire Cricket are thrilled to announce Pero Wealth Management as the Club's Official Training Wear Sponsor.
As part of the agreement, the Pero Wealth Management logo will feature on all training wear worn by players and coaches for the next three years.
The Bristol-based company were first introduced to the club in 2019 when they sponsored local born off-spinner George Drissell and will also continue to sponsor him again in 2020.
Pero Wealth Management specialise in providing high quality personal advice on many aspects of wealth management, advising clients of widely differing financial resources and of all ages. They also offer businesses assistance with corporate financial planning, guidance on pensions, protection for directors, key employees or shareholders, tax planning and aspects of exit strategy planning.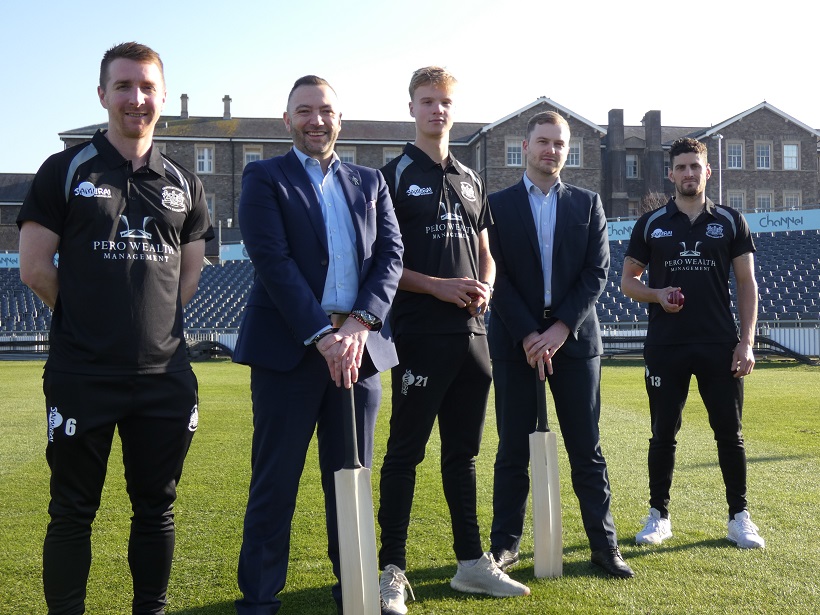 Managing Director of Pero Wealth Management, Colin Sutton, said, "We are incredibly proud and delighted to be sponsoring Gloucestershire's training wear for the next three years and supporting the Club's 150th anniversary season and long proud history. We are also once again thrilled to continue our sponsorship of Bristol born George Drissell for the upcoming season."
Gloucestershire Cricket CEO Will Brown said, "We are very pleased to introduce the Pero Wealth Management brand onto our training wear for the next three years. We have got to know the work they do through their player sponsorship of George Drissell last year and it's great to see the relationship grow into a training wear partnership. We are looking forward to working with them in what is a really exciting year in the Club's 150th anniversary."
Gloucestershire Cricket Commercial Director Neil Priscott said, "We are really excited in our 150th year to continue this partnership and to receive the ongoing support of Pero Wealth Management. It's perfect to have a local company sponsoring our training wear and expanding their relationship with the Club."
Gloucestershire members and supporters will get a first look at the new training wear at the season opening supporters' evening on Monday March 30.
The playing squad will continue their preparations for the 2020 season with a return to La Manga Club in Spain on March 18 for warm-weather training and games against Glamorgan. The resort's European Cricket Performance Centre will host the squad ahead of their opening round clash of the County Championship on Sunday April 12 against Yorkshire at Emerald Headingly.