Optimum continue support with Gloucestershire
11 July 2019
Gloucestershire Cricket is delighted to announce the continued support with Optimum who are the sponsor of the Hammond Club Bar at The Bristol County Ground.
Bristol based Optimum has worked with the club since 2014. It will be the sixth year the Optimum Sports Bar has been in operation.
Bristol based Optimum Group, comprising their Dry Wall Systems, Combined Services and Fire Stopping divisions have gone from strength to strength and recently launched a new website. www.optimumgrp.co.uk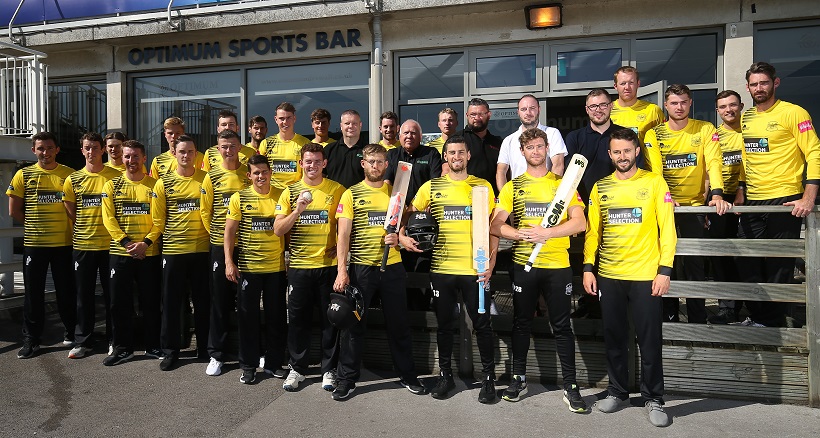 Optimum was founded in 1999 with the vision to be the best in what they do. Almost 20-years on and Optimum are now nationally recognised as a leading specialist contractor in the South West and South Wales regions, with a growing reputation for both quality and service.
Optimum has become synonymous with the sports bar, situated directly below the Hammond Roof at the Pavilion end of the ground.
Optimum Group Managing Director Simon Britton said: "We are delighted to continue our support of Gloucestershire Cricket Club and are looking forward to the remainder of the season."
Head of Commercial at Gloucestershire Cricket, Neil Priscott said: "Optimum are a much-valued long-term partner of Gloucestershire, and we are really pleased to have them on board once again this season. The Optimum bar is a popular area with spectators on match days, so we're grateful for the continued support from Simon and his team."