Nuffield Health continue partnership with Gloucestershire
23 January 2020
Gloucestershire Cricket is pleased to announce that Nuffield Health Bristol Hospital, The Chesterfield, have renewed their partnership as the club's Official Healthcare Partner.
The non-for-profit company operates with the aim of helping the nation become fitter, healthier, happier and stronger, making it a very beneficial partnership to Gloucestershire Cricket.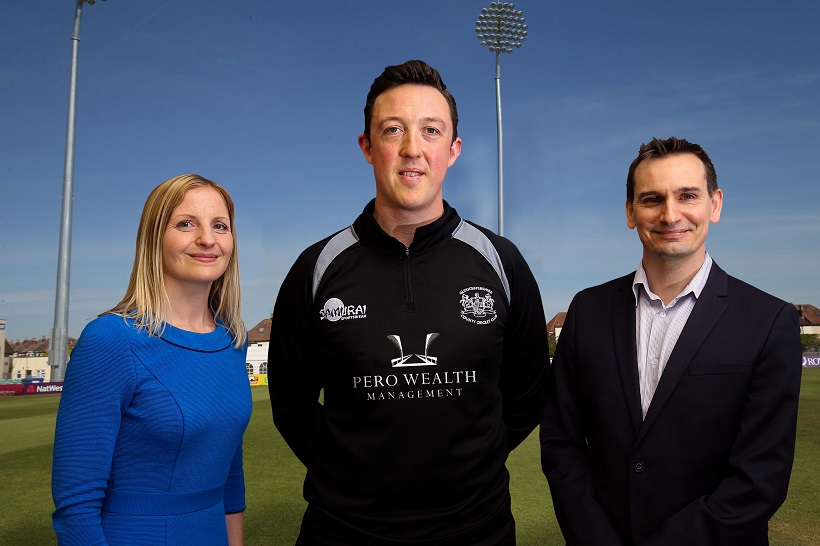 Ann Brewin, Business Development Manager at Nuffield Bristol Hospital, The Chesterfield said:
"We're delighted to be able to continue our partnership with Gloucestershire Cricket, we were so proud of their achievements in 2019 and are looking forward to seeing them in the County Championship this season – and we're keeping our fingers crossed we won't be needing to see any of the team at the hospital."
As well as being the club's Official Healthcare Partner, Nuffield Health will also continue as the sponsor of Gloucestershire Lead Physiotherapist David Bartlett.
David Bartlett said:
"It's fantastic news that we are going to be renewing our partnership with Nuffield Health in 2020. Nuffield offer an exceptional service to support the medical department here at Gloucestershire. The fantastic team at Chesterfield enable our players to get world class, immediate support, where we have worked closely with Julian Chakraverty this year who was key in keeping the likes of Ryan Higgins fit to play every match of the 2019 season.
The gym in North Bristol also offers us an amazing environment to rehabilitate and train our players, with Benny Howell doing a lot of his early stage rehab in the pool there. "
First opened in 1961, Nuffield Health Bristol Hospital has prided itself on its dedication to patient centred care.
The hospital has three digital theatres and combines leading-edge clinical facilities with outstanding customer experience.