Miles Hammond's Gloucestershire journey
29 June 2020
This article, written by Nick Friend, was originally published by The Cricketer here
---
Once upon a time, Hammond was bowling off-spin at the Under-19 World Cup as a highly rated teen. Then came the yips. Since then, he has forged himself a role at the top of Gloucestershire's order as a free-flowing, dangerous aggressor.
Miles Hammond was just 14 years old when he made his debut for Gloucestershire's second team a decade ago. In 2013, he turned out for England Under-19s for the first time, still only 16. Among others, he was a contemporary of Dominic Sibley, Ben Duckett, Haseeb Hameed and Olly Stone.
On each occasion, he was picked for his off-spin. That summer, a first-class bow followed – again, selected primarily for his work with the ball as a highly regarded teenager.
And then came the yips. Now 24, he has become a fixture at the top of Gloucestershire's batting line-up – he played in every game of the club's promotion-winning campaign last season. He could always bat, but circumstances dictated that it should become his principal focus – so much so that he has now passed fifty more often in professional cricket than he has taken wickets. It is seven years now since Michael Hogan became his first – and only, at this stage – County Championship victim.
It is the curious nature of the yips, perhaps the game's most fascinating affliction. For several bowlers, it has been career-ending – a mental struggle that has ruined reputations and left confusion in its wake.
It would be an exaggeration to suggest that Hammond completely remade himself as his bowling deserted him; looking back, his early thoughts as a youngster tended to revolve around runs rather than wickets. But, the cricketer he has become – a dashing, aggressive left-hander – is a far stretch from the youngster who initially stepped onto the scene.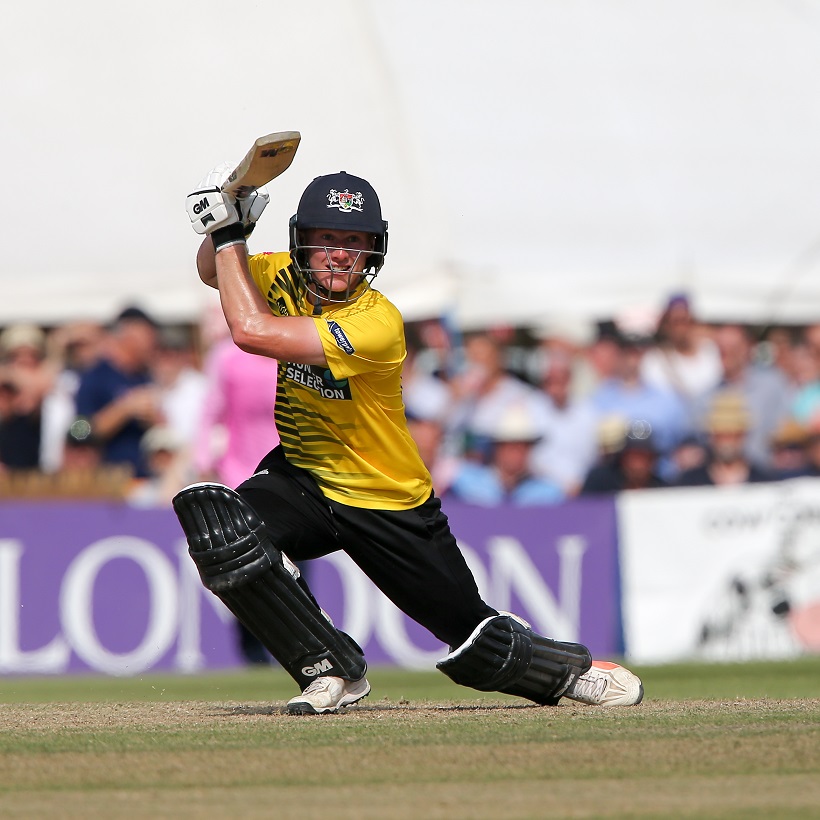 "To be honest, I always dreamt of scoring hundreds at Lord's and stuff – playing for England," he says. "I can't remember often dreaming of taking a five-fer at Lord's, so maybe it was one of those psychological things.
"Because my bowling was going a little bit wrong, it gave me a chance to develop my batting. I realised that I didn't have the confidence in my off-spin anymore and maybe this was a chance to try and pursue a career in batting. That's how it came about, really. I just realised that I couldn't survive being an off-spinner basically."
Hammond is impressive company, happy to relive a difficult experience, one he has not yet come to truly comprehend – the quandary of how a reliable, mechanical action came to break down on him. If you listen carefully, you can hear the depth of thought in his recollections.
"I suppose you'd call it the yips," he begins tentatively. For all those who have gone through it, there is a tangible starting point, a first delivery that goes wrong to precipitate the subsequent domino effect. For him, it was an innocuous net session, bowling into a coach's mitt and hitting the roof out of the blue. "I didn't know what was going on," he recalls.
"It just slowly unraveled from there. I remember a few times when I just didn't know where it was going or if I could land it or not.
"The thing I found was that I was so confident bowling off-spin from a very young age – about 13. I could do it with my eyes shut and that kind of thing. And then, the first time it happens, you're like: 'Holy shit, that has never happened. Why has that happened?'
"And then, pretty much in every net session or in every game that you then bowl in, you're sort of going: 'Oh shit, is it going to happen again? Am I going to bowl this over the keeper's head again?' And then you just lose all confidence. As anyone who has ever played cricket knows, if you don't have any confidence in delivering something on a cricket field, you're pretty stuffed."
He can laugh about it now, such is its senselessness – the simple fact that the yips often arrive unannounced and without explanation. For many, the issue is what comes next: escaping its mental barrier is a challenge when what has for so long come naturally suddenly disappears.
For Hammond, one second team game sticks out: he bowled one delivery over the batsman, with the wicketkeeper taking the ball above his head. Shortly afterwards, he followed up with a double-bouncer. "And from then on, I can't really remember what happened," he admits.
"It's a real strange one. I had a really repeatable action. I'd been in pressure situations before and come through it really well. I think there's a lot that can go into it – psychological, physical, whatever environment you're in.
"It's quite hard to put a finger on it. I think it just happened. A lot of the time there's nothing you can really come up with for why it happened. It's not like: 'If I'd done that, it wouldn't have happened.'"
He wonders, too, if his surroundings then might have had an impact. He was on a warm-up tour of Dubai and Abu Dhabi ahead of the Under-19 World Cup when he first hit the roof. The games were played on tired, dry wickets and his Indian and Pakistani rivals were driving the ball into the pitch at a greater pace and getting more purchase from it. "Maybe I started to force it," he questions. "But even then, I'd been able to change my pace and stuff like that beforehand. It wasn't as if that was an unknown thing I'd never done.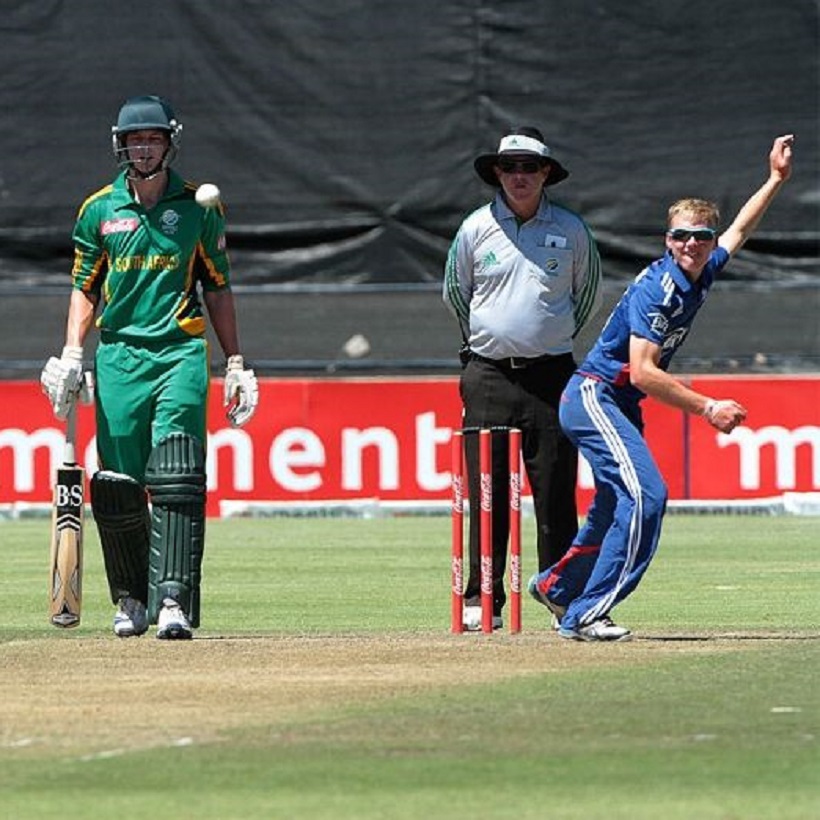 "I've never really got to the bottom of it. I think that if I keep on trying to work it out, I'll just do myself in the head a little bit."
Such was his early rise, Hammond was still a schoolboy at the time but also simultaneously a prodigy; by then, he had already played in the County Championship, T20 Blast and Under-19 World Cup. And yet, there he was, back at St Edward's School, Oxford, struggling to land the ball in front of his classmates.
"I actually really liked that about playing against people when I was bowling well," he adds. "I used to love coming to the ground and knowing that people were going: 'Oh, this guy is good.'
"There was quite a bit of expectation – the idea that this guy is a gun bowler or whatever.
"And then they'd see me in school nets yipping up or in a school match. It was almost a bit like: 'Shit, what do I do now?' Everyone knows me as this gun cricketer and then you're turning up to a net session not being able to bowl.
"It's one of those things that I think has hugely helped with my career now. It might be a bit of a cliché, I suppose, but it's one of those things where if the yardstick in your life is cricket and that's what makes you who you are, it's very difficult if you do badly. It's a tricky one but it has helped me immensely."
More recently, it has taught him to understand the peaks and troughs of life as an opening batsman. By his own admission, 2019 did not bring the weight of runs he had wished for – in red-ball cricket, at least. Facing up to the new Dukes ball in early April, though, comes with a fraught reality. Low scores and tough spells are part of the job description.
He has not given up on his bowling completely. "I don't think I've yipped up as badly as a lot of people yip up," he insists. "I think I'm still working on trying to get it back into my game. My goal is to be able to deliver under pressure in a match, so I can add a bit of value with it."
It is with the bat, though, where he is beginning to make his mark. Hammond averaged 41.25 in last year's Royal London Cup campaign, while only Michael Klinger made more runs for the county in a T20 Blast run to the quarter-finals.
He credits Klinger with giving him the confidence to express himself. It had been three years since he had played a first team game for Gloucestershire when the Australian drafted him in to open the batting alongside him in a T20 game against Somerset in 2018. He has hardly missed one since. His selfless abandon from the outset has become a feature of his side's game plan in the shortest format; he hits with a powerplay strike rate of 152.5, rising to 171.1 against spinners.
"Looking back on it now, it wasn't a career-defining moment, but it was big for me," he explains of his T20 opportunity. "It enabled me to show what I could do in the first team game against some quick bowlers. It showed the guys that I was good and that I could bat and play well. I think that gave the confidence to the coaches that they could stick me in for a first-class game and I wouldn't be out of my depth."
A week later, having made 16 off eight balls and then a 21-ball 36 against Middlesex, Hammond was thrown in at the top of the innings against Sussex in a four-day game – the fourth of his career but a first since 2015. Faced with an attack featuring Jofra Archer, Chris Jordan and Ollie Robinson, he reached a maiden first-class century. "It was pretty eye-opening straight away," he laughs. "You had Archer steaming in and going past your neck most of the time and then Robinson landing it on a 50p piece nipping it around."
He had been opening the batting in second team cricket since 2015, before it all started to click. "It's just been a case of putting a bit more emphasis on it, knowing that I wanted it to be my job," he says. "I don't think it was a case of somehow learning how to bat over two seasons.
"It's one of those things where you come from being an off-spinner who bats to an allrounder to trying to make it as an opening batter. There's a certain amount of thought that you have to prove a point – firstly, to the guys who you're playing with and obviously to the coaches, so they have the confidence that you're good enough."
In Chris Dent, a model of consistency at county level, Hammond has the perfect precedent to take after: another left-hander and one of the domestic game's most reliable figures. He points as well to Derbyshire's Billy Godleman and former Hampshire captain Jimmy Adams, both of whom were on the same MCC tour of Nepal in November and whose brains he picked for advice.
Likewise, he acknowledges the frustration of the current times; Cheteshwar Pujara had been booked in to spend the first part of the season as the club's overseas player. "Taking to him about batting against spin and batting in general would have been pretty class," he adds.
This should have been a special year for Gloucestershire, the celebration of their 150th anniversary and back in red-ball cricket's top tier for the first time since 2004. Hammond describes a tightknit squad full of knowhow in Dent, Benny Howell and David Payne, as well as the youthful exuberance of James Bracey, Ryan Higgins and Ben Charlesworth among others.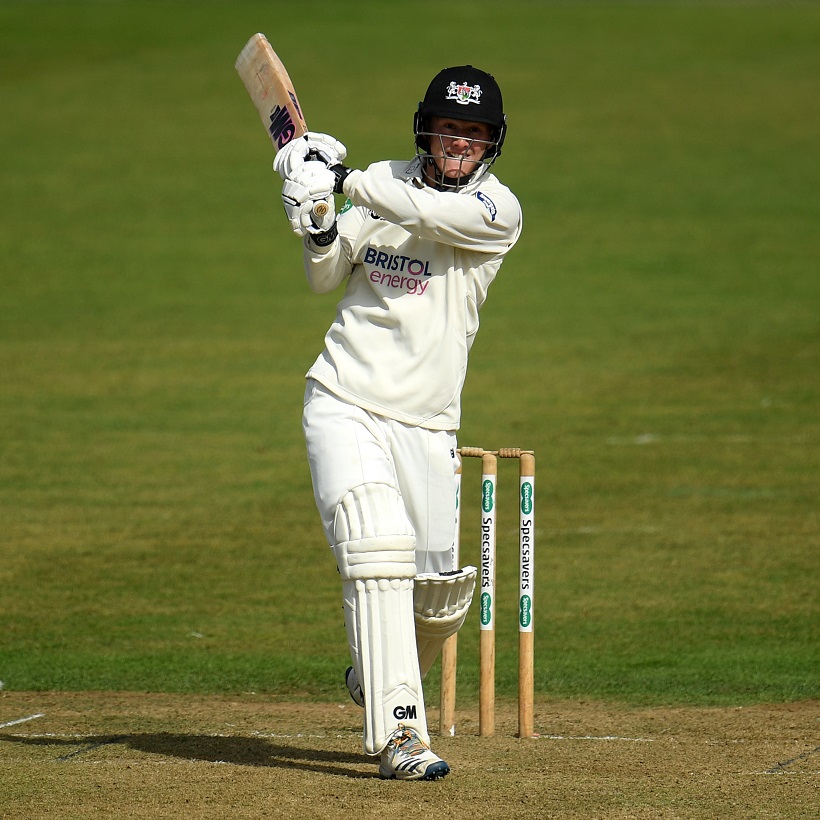 Hammond, for one, finds himself in a fortunate space; he signed a new contract back in March, shortly after the initial announcement that the county campaign was to be delayed. Otherwise, he would now be coming up to the final months of his deal, clouded by the uncertainty of what comes next. "It gives me that little bit of security," he stresses, "just knowing that I'm going to be here for another two and a half years."
Only Michael Klinger scored more runs for Gloucestershire in their T20 Blast campaign in 2019
There is something different about Hammond, however, to most cricketers. The son of an architect, he put together a portfolio strong enough to be awarded a place at Central Saint Martins, the world-renowned art and design college, before going on to sign full-time terms with Gloucestershire.
In a recent video quiz where he went up against Bracey, he named Sir Norman Foster as one of his three ideal dinner party guests, and he has spent the lockdown period keeping himself in touch with his creative side.
"At the moment, my dad is helping out a friend with a sustainable research facility in Oxford," he explains, "so I just basically try to come up with designs and 3D models on the computer, more for my own amusement than anything else, but also if my dad thinks they're any good."
A return in the future to architecture is something he has not ruled out, providing him with an added motivation to work at it through the lockdown period. Baking, too, has added some light relief. Soon, though, there could well be some cricket to play.
And while Hammond isn't quite the finger-spinner he once thought he might become, he has instead grown into the player he dreamt about: a run-scorer and a batsman.