Meet Gloucestershire Cricket's bigger and better Community team
3 November 2021
Gloucestershire Cricket has expanded its Community team with the aspiration of embedding itself into the heart of its communities. The addition of two new faces, taking the team from one in size to three, will allow the Club to become a central representative pillar within its locality and reach beyond the boundaries of cricket with a year-round presence.
Starting immediately, the team will work to create and develop programmes that are not only reflective of community needs, but that also support people across the social spectrum. By using the Bristol County Ground as a hub for our community locally, the team will also look to use cricket as a vehicle to bring people together and unite individuals from all walks of life. Additionally, the team will strive to enhance the club's charity work, social inclusion opportunities and aspirations within the education and volunteering sectors.
Jess Jones moves roles within the club to become the Community Programmes Officer and will oversee and enhance the club's community programmes. Jess brings with her bags of energy and a passion for helping others, illustrated best by the amount of voluntary work she has immersed herself in before and during the coronavirus pandemic.
Jon Hook also joins the team as Community Partnership Officer following a career spanning 30 years in the police force where, for 20 of those years, he predominantly worked as a member of the major crime team in Bristol. During this time Jon was instrumental in forging positive relationships with a range of communities within the city and surrounding areas.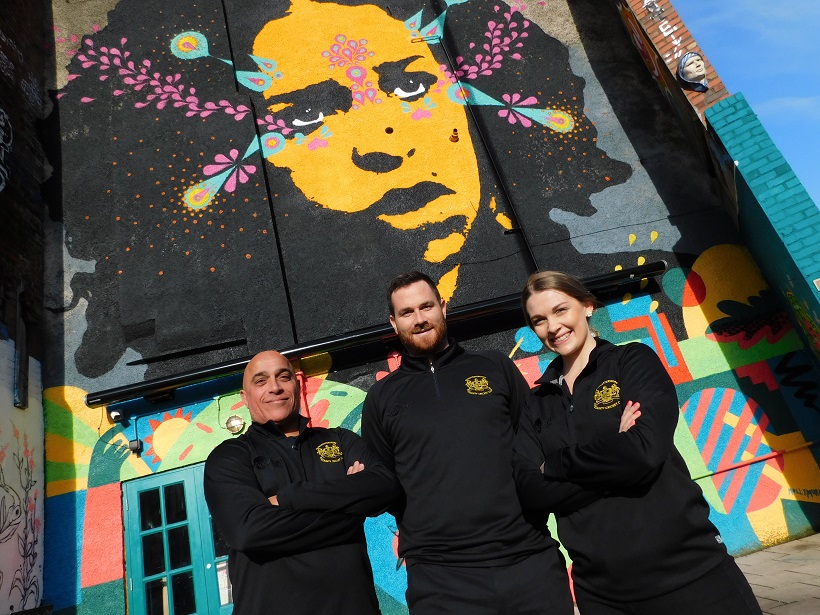 Head of Community, Pete Lamb, who has been with Gloucestershire Cricket for three years, has said the expansion of the Community team will help the Club have a meaningful impact to more people's lives.
He said: "With the Club having strengthened its brand and visibility, and playing fantastic cricket, our expanding Community team creates an exciting opportunity to connect with more people than ever before in the communities we are so lucky to be a part of. With uncertain times and change now very much part of life, we are striving to be a reliable pillar of support for everyone we encounter."

"Jess and Jon bring lots of energy, passion and experience to the team, enabling us to make a real difference in everything we do."
As part of its enriching work, the Community team will ensure its programmes are aligned with the Club's strategic ambitions, such as becoming the most sustainable cricket club in the world. Pete, Jess and Jon will also look to engage with the younger generation to provide great first experiences in cricket, show them the importance of physical activity, and the power of sport.
Being part of the Bristol community is a huge part of the Club's identity and the Community team will set out to ensure that Gloucestershire Cricket is representing the large and diverse communities that are embedded across the county.
Gloucestershire Cricket Chairman, David Jones, said: "We're delighted to have such a passionate team who have the communities that surround them at the heart of everything they do. It's vital that the Club acts as a support network for our friends and neighbours across Gloucestershire, and we want people to know that the Club is here for them all-year round."