Match Preview: Gloucestershire v Leicestershire
28 April 2021
Gloucestershire return to Bristol County Ground following a successful few weeks on the road, welcoming bottom-placed Leicestershire in Group Two of the LV= Insurance County Championship.
A hard-fought draw against group leaders Hampshire will be fresh in the memory of all Gloucestershire players who, under the leadership of Ian Harvey, continue to find ways to get results on the fourth day.
All four days of Gloucestershire v Leicestershire will be broadcast live on the Gloscricket Match Centre here
That was the case in the last meeting of these two sides at Cheltenham College in 2019 when Gareth Roderick hit a six in the final over to secure a six-wicket victory for The Shire. Chris Dent made 125 in that match and also reached three digits in a draw at Leicestershire earlier that season.
For tomorrow's visitors, Hassan Azad will be looking to replicate his 2019 efforts having made three centuries in four innings against Gloucestershire. The highest run scorer in Division Two of the County Championship that year, Azad already has one unbeaten century this year but struggled against Somerset last week with only 36 runs across the two innings.
The Foxes top scorer this year, Lewis Hill, has scored 322 runs at an average of 64.40 and could prove difficult to dislodge If he can find his groove.
The same can be said for Gloucestershire's James Bracey who continues to impress, now with half-centuries against Surrey and Hampshire, as well as a first-innings 114 and a second-innings 83* in the West County derby win.
On the bowling side, Dan Worrall took 4/75 in his first innings since arriving from Australia. He and Ryan Higgins, the competition's second highest wicket-taker, will come into Thursday with fresh legs having not bowled competitively since Saturday afternoon.
Leicestershire's bowling unit have only taken 23 wickets in their three matches to date with Chris Wright their highest wicket-taker (5). Hampshire and Surrey both batted just once against Leicestershire, scoring more than 600 runs each in a single innings.
Ian Harvey has named a 15-man squad for tomorrow's match: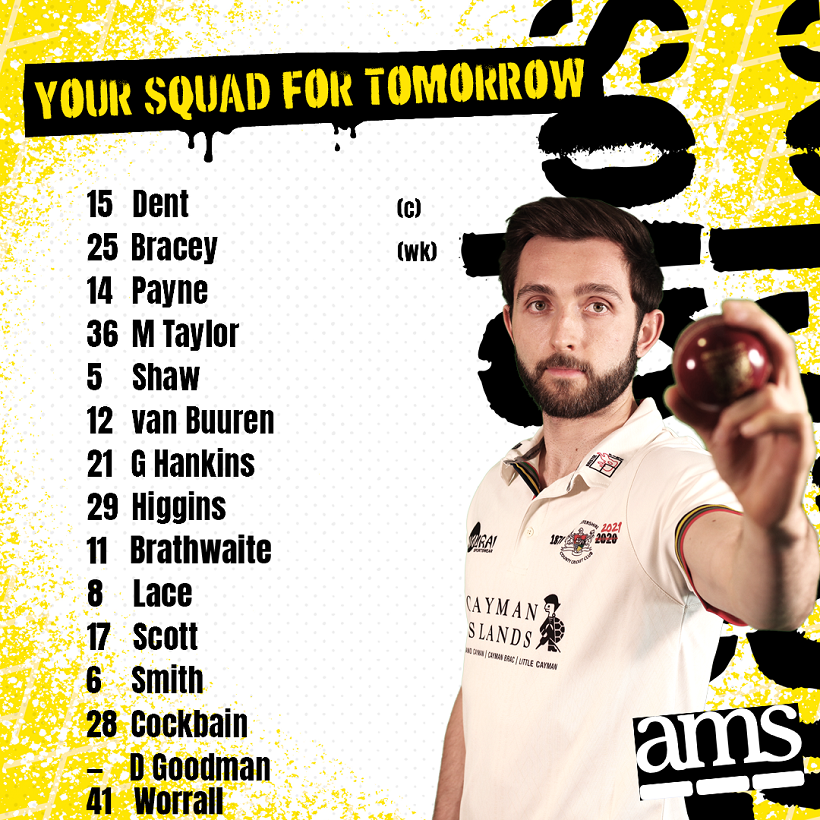 Leicestershire have named a 13-man squad for their trip to Bristol:
Hassan Azad, Harry Dearden, Alex Evans, Sam Evans, Gavin Griffiths, Marcus Harris, Lewis Hill, Dieter Klein, Ben Mike, Callum Parkinson (C), Rishi Patel, Harry Swindells (wk), Chris Wright.
---
As of 3:00pm on Friday, April 30, 2021, the Club, along with all other 17 first-class counties will be taking part in a social media boycott to show solidarity with football and amplify its message that nobody should have to suffer abuse, racism or harassment on social media because they play, or are involved in professional sport.
It is important to note that the live stream of Gloucestershire v Leicestershire will be available on the Gloscricket Match Centre for the entirety of the match and match reports will be posted at the end of each day on the Club's official website.
The social media boycott will end at 11:59pm on Monday, May 3, 2021.
---
BE THE SCORER
Click on this link here to use our FREE scorecard template.