January Blog - Our Afghan Autumn at Gloucestershire Cricket
10 January 2022
Introducing our first monthly blog of 2022, written by the Club's Community Partnership Officer, Jon Hook, who takes a look back at our Afghan Autumn at Gloucestershire Cricket...
As 2021 makes way for 2022, it's important to reflect on the positive impact the Club had in the Autumn; to offer free cricket sessions to members of the recently re-settled Bristol Afghan community right here at Bristol County Ground. Working alongside the Gloucestershire Cricket Board (GCB) we proudly welcomed our guests, who were crying out for opportunities to play cricket, to the Club to join us and play the sport they love in a safe and social environment.
Each participants' experience worked in one of two ways, there are those who benefit from the playing experience and those who observe and learn from it. Both leave lasting impressions and memories, and I hope our guests' experiences with the Club have been, enjoyable, overwhelmingly positive and have inspired them to continue to play cricket.
From my perspective, it was a privilege to have met the participants and been part of their journey. What will I remember the most? – good question – there was a lot to take in.
Firstly, it was an honour to support a group of the most vulnerable in our community and to make them feel welcome in a vastly different world from what they are used to.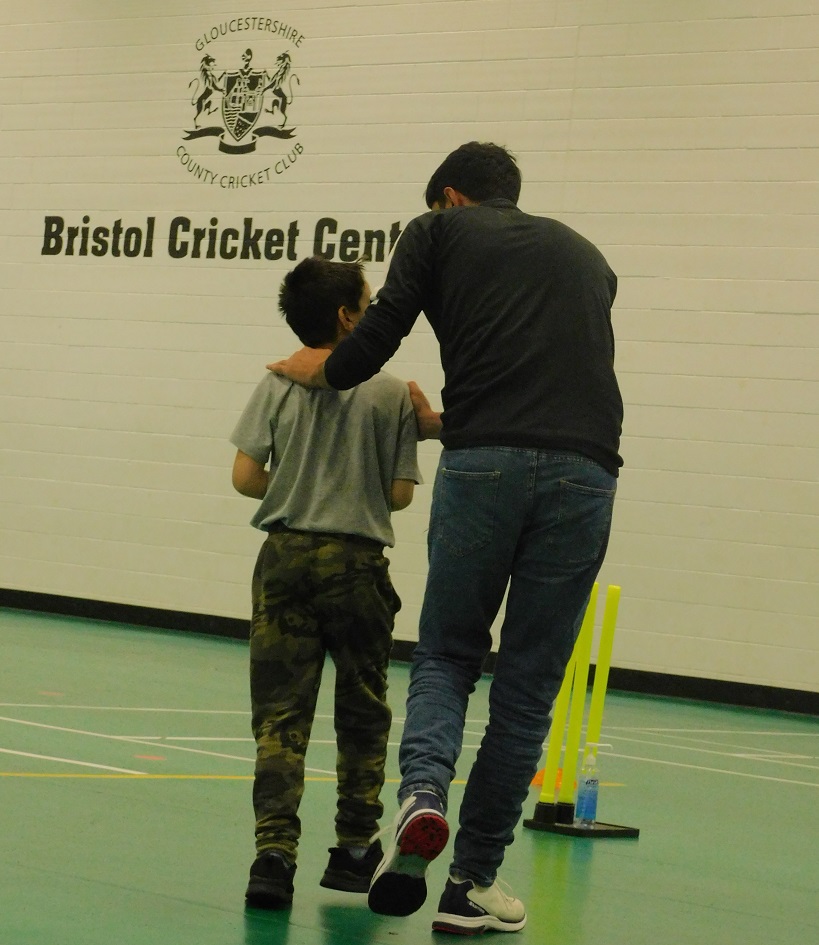 Just to see the group playing cricket in the indoor nets, being able to run free with a simple bat and ball, and who came back for more every week, was a true joy. Not many moments were sweeter than when we gave the group cricket kits and caps to help them look the part.
We also made sure our Afghan visitors felt right at home and with the help of the GCB's Masoor Khan, who communicated with the group in a common language, Hindi, and led them in prayer before they ate, making them feeling comfortable was an easy task to achieve.
As I alluded to there, the visits involved more than just cricket. The club received generous donations of food, fruit and cakes from the local business community for our guests to enjoy. The sight of them taking home what was left, knowing it was going to be shared with their mothers and sisters, was particularly moving.
The experiences were further enhanced by the participation of some of the Club's players, who volunteered to engage in the cricket sessions with our guests. Seeing Paul Van-Meekeren and Ajeet Singh Dale interacting with the young Afghan boys in the nets was a special moment.
Hopefully one day when listening to the lunch interval interviews on Test Match Special, my ears will prick up when the new Afghan cricket superstar being interviewed and asked, "So what inspired you to become a professional cricketer?". Well we know the story!
So, what next for our guests? In an ever changing and uncertain world, hopefully they find permanent accommodation and live prosperous lives, in safety and within communities that welcome them, as Bristol did.