James Bracey - Keeping it simple
9 September 2020
"The further you go, the simpler it becomes."
Recent comments from James Bracey may sound like he is referring to the children's board game 'Guess Who?', when in fact, the subject matter was his journey towards international cricket.
Much like the board game, James survived numerous squad trimmings to spend a large part of this summer in and around the England set up. A summer he says he will certainly look back on as a great success.
Whilst admitting frustration attached to the lack of cricket in the short-term, the Bristol born wicket-keeper batsman can appreciate the positive impact his time in the bubble will have further down the line.
Since leaving the bubble, he's spoken about how bizarre it was to be rubbing shoulders with many household names, though highlighted that it didn't feel like that in the moment and he could take it all in his stride.
"They've got it all worked out, which is why they are where they are," said Bracey of the England stars. "The guys would always get something out of a training session, no matter if the circumstances were less than ideal."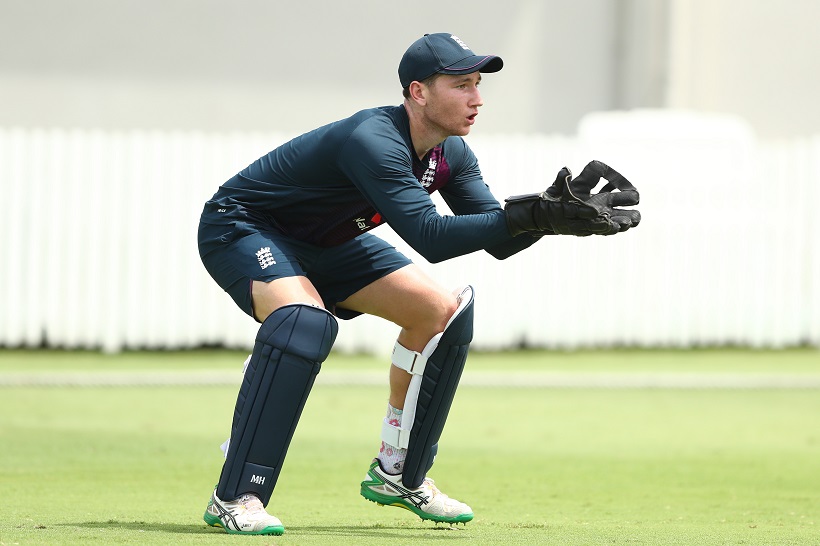 Some defining features of the daily cricket practices with the squad included the clarity and simplicity of training, and the attitude and application shown towards achieving a specific goal or goals.
Bracey spoke about a conversation he had with England batting specialist Jonathan Trott days before leaving the bubble, ensuring the youngster wasn't being too critical of himself.
"We discussed how the unique situation had meant that I was training daily without knowing when my next game would be, which wouldn't usually be the case, and to not try and find faults that aren't really there."
Bracey also worked on his keeping with Bruce French and Chris Read, and highlighted the subtle differences in coaching philosophies.
"Chris talks a lot about flow and movement, whereas Bruce highlights posture and good hand position. Having the opportunity to work with some of England's best coaches and wicket-keepers is definitely going to see my glovework improve."
James looked back on time spent training alongside Ben Foakes as incredibly insightful, "as a young player looking to learn about keeping and watching him, is the best place to be. He made difficult practices look simple and was really helpful by regularly feeding back to me."
Both James and Richard Dawson, who spent weeks as England's spin coach this summer, have discussed their learnings with Gloucestershire squad members, and have already implemented different training methods at the Bristol County Ground.
"Some of the squad have been picking my brain, wanting to find out about the conversations I had or some drills I learned whilst away", he said. And it's not just training which the left-hander is eager to get back to.
"I've been keener than ever to get back out there with the lads and build some momentum through our T20 campaign. I really enjoyed playing in the Glamorgan game, even though we lost. It isn't often I feel like that, but it probably shows how much I've missed playing with my teammates."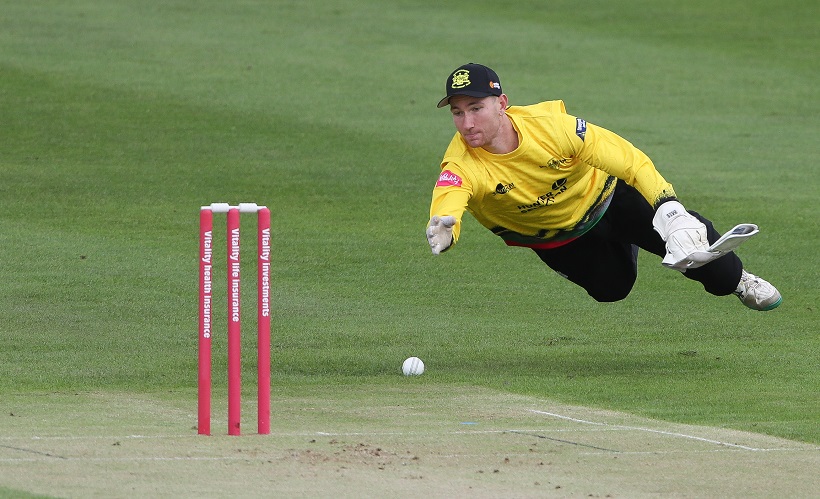 His time away from Bristol with England has been equal parts challenging and motivational, something James is hoping will translate into his own performances.
"There's lots of hard work to do, but it's a reminder that I'm not that far away. Every performance for Gloucestershire is key, and hopefully that will transfer into success for both the Club and me personally," he summarised.
It is clear that the 23-year-old has had a summer to remember, in what may be a year for many to forget. Not only has he come back with an improved technical skillset but has clearly grasped the opportunity to understand what the next step looks like, and how to get there.