Hunter Selection renew T20 Shirt Sponsorship
13 July 2020
Gloucestershire Cricket is delighted to announce that Hunter Selection have renewed their sponsorship with the Club and will remain as the Vitality Blast front of shirt sponsor for the next two years.
The leading engineering, manufacturing, service and technology recruitment company will be front and centre of our special 150th Anniversary T20 shirt.
Founder and Managing Director of Hunter Selection, Russell Smith is a life-long lover of sport. He said:
"Hunter Selection has enjoyed great success in its first 15 years, developing from a single site in Bristol to having 10 teams of specialist recruitment consultants in four locations nationwide.
Founded in Bristol and with this remaining our headquarters we are proud be associated with the premier sporting teams in the city and are very excited about continuing our support for Gloucestershire Cricket with whom we have had some great times already."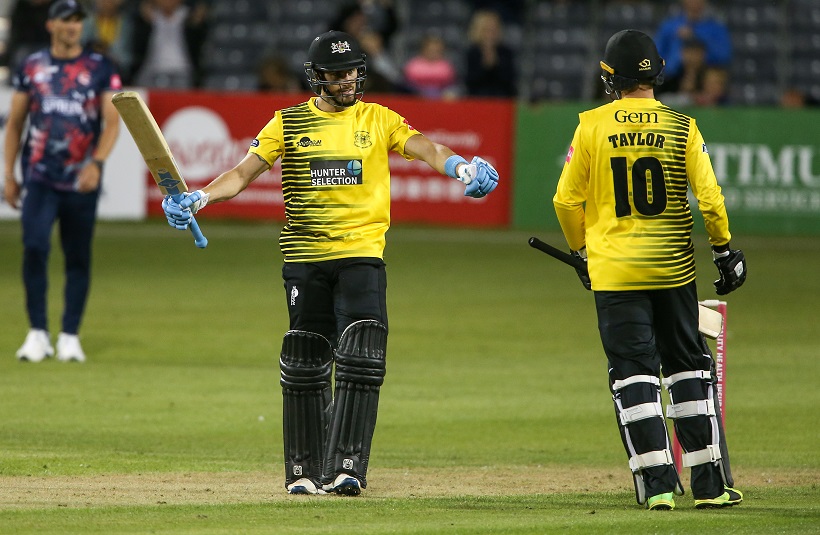 Nick Willis-Stovold, Hunter Selection Director at Bristol also has a strong sporting connection to Gloucestershire having been a cricketer for the Club from 1999-2003.
Gloucestershire Commercial Director Neil Priscott added: "It's fantastic to have Hunter Selection renew as our T20 front of shirt sponsor for the next two seasons. Working with Russell and his team is a privilege for us as they are a great partner and passionate about what we are doing. It was enjoyable working alongside them in 2019 and we are delighted to have them on board both now and into the future.
The T20 shirt looks terrific with their logo centre stage and we can't wait to wear the shirt in this season's competition."