Gloucestershire welcomes latest recruits to Medical Team
29 November 2019
Gloucestershire Cricket is pleased to have appointed Chris Powell and Oliver Hunt to its the Medical team on a full-time basis.
Both Chris and Oliver had been working for the Club on summer contracts and have now extended their roles at Gloucestershire. Oliver will be heading into his third season with the Club after initially joining the Club in 2018 as a part-time Strength and Conditioning Coach. He was also the Strength & Conditioning Coach for Western Storm in their final season of the Kia Super League.
Speaking on his new position with Gloucestershire, Ollie said, "I'm delighted to be continuing to work for Gloucestershire Cricket under the new full-time role of Talent Pathway Strength & Conditioning Coach. Alongside Chris Powell, who has also recently accepted a new full-time role as Talent Pathway Physiotherapist, we will continue to build the long-term athletic development model at Gloucestershire.
Our aim is to build on the already successful model and assist in developing the next crop of talented young cricketers who can represent and bring success to Gloucestershire, as well as hopefully going on to achieve further honours."
Chris first started working for Gloucestershire in 2016 as the Second XI/Assistant Physiotherapist. Powell is now heading into his fifth season with the Club and he expressed his delight, saying: "I'm delighted to have moved into the new full-time role of Development Physiotherapist at GCCC. Working closely with Oliver to deliver a comprehensive long-term athletic development programme for our Academy and the Emerging Players Programme (EPP), I look forward to helping players to bridge the gap between elite youth cricket and the professional game."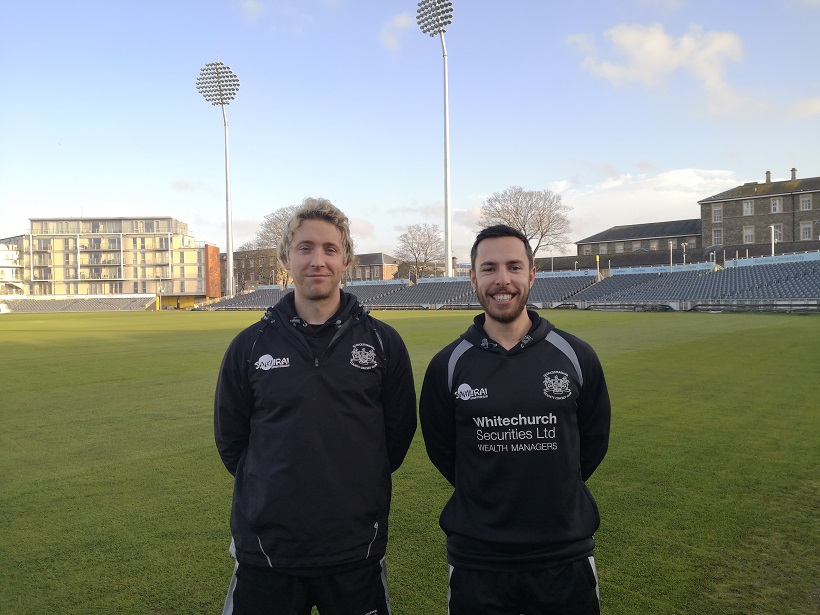 Whilst continuing their roles in supporting the high-performance aspects of the pro squad, they will predominantly be working on the long-term athletic development of younger players within the county. This aims to ensure all players coming through the pathway are physically able to meet the demands of professional cricket, as they transition from the EPP, Academy and eventually into the professional squad.
Chris and Oliver join the Science and Medicine team alongside Head of Medical David Bartlett, Lead S&C Bob Smith, Chief Medical Officer Jonathan Williams and Performance Psychologist Dave Alcock.
On their appointments, David Bartlett, Head of Medical said: "Getting Chris and Oliver on board full time will further improve the Science and Medicine Team at Gloucestershire Cricket which we already believe has a wealth of knowledge and experience and rivals the best in county cricket.
Giving them the responsibility of developing the athletic capabilities of the young players will ensure Gloucestershire continues to produce robust and resilient players to play at the highest level"