Gloucestershire Trio head to Oman for Quadrangular series
6 February 2019
Gloucestershire fast bowler Chris Liddle, Academy Plus prospect Adrian Neill and Second XI & Batting Coach Owen Dawkins are heading off to Oman for the Quadrangular T20 International Series between Scotland, Netherlands, Oman and Ireland, which starts Wednesday 13 February.
Adrian Neill was called up to the Scottish National side in January after impressing for Scotland A and Gloucestershire 2nd XI in the 2018 season. Adrian will be aiming to start for Scotland in their opening match against the Netherlands on Wednesday 13 February.
Speaking on his recent call up, Adrian said: "I am extremely excited to have the opportunity to play for Scotland in the Quadrangular series, it will be a great learning experience for me personally and I hope that I will be able to contribute towards Scottish success."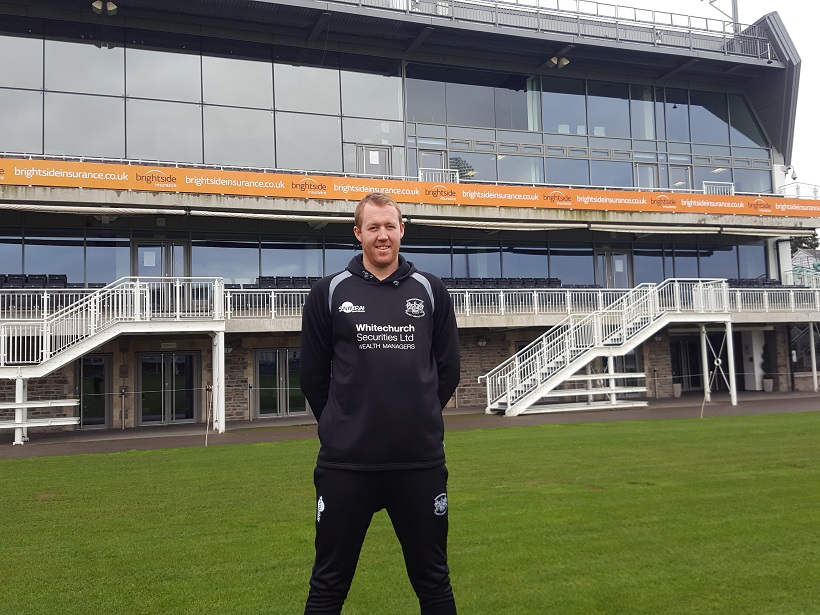 Gloucestershire Second XI & Batting Coach Owen Dawkins is also part of the Scotland setup as one of the Coaching Staff. Owen spent time with the Scottish team in the winter of 2018 as part of the tour in La Manga. The tour included a mix of current internationals and a selection of younger players from the Performance Academy who coaches believe have the potential to play for Scotland.
Owen expressed his excitement of the upcoming Quadrangular series in Oman, he said: "I am looking forward to joining up with the Scotland National side as one of the coaches. There are plenty of exciting players on show and I am delighted to be part of the international setup.
I am looking forward to what Adrian Neill has to offer for the Scottish side, he performed well on a training camp in Le Manga in November 2018, since then he has continually showed signs of improvement and I can't wait to see him in action."
Gloucestershire fast bowler Chris Liddle has been part of the Netherlands setup since 2018 and is one of the coaches for the Dutch team. Speaking on his role with the Dutch side, Liddle said: "I have been working with the KNCB for over a year now and am really enjoying my role, especially working closely with the bowling unit they have.
I've passed on skills I've learnt over the years within white ball cricket and what I've picked up from playing alongside some world class players.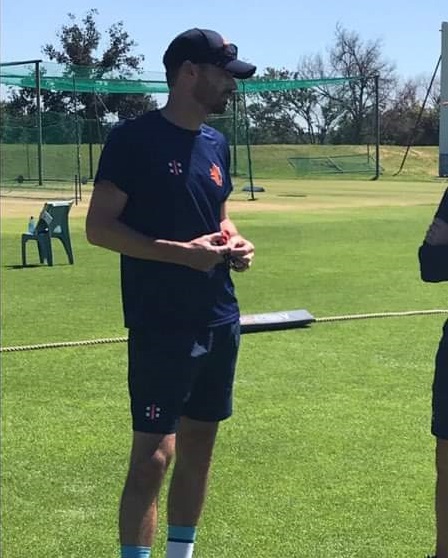 We have been on a training camp in La Manga in Spain in preparation for our T20I Quadrangular series in Oman. We will then travel to India to play a series of 50 matches in Chennai.
Personally, this is a great opportunity for me to keep developing myself as a coach whilst still playing and it's something I'm very passionate about.
I'm excited to see the progression the players have made over the winter training sessions and developing their white ball skills. They will be playing against some tough opposition out in Oman and it will be a great place to showcase this."
Everyone at Gloucestershire Cricket wishes them the best of luck.
Quadrangular Series Fixtures
1st Match – Netherlands v Scotland (Wednesday 13th February)
2nd Match – Oman v Ireland (Wednesday 13th February)
3rd Match – Oman v Netherlands (Friday 15th February)
4th Match – Scotland v Ireland (Friday 15th February)
5th Match – Ireland v Netherlands (Sunday 17th February)
6th Match - Oman v Scotland (Sunday 17th February)