Gloucestershire teams up with Operation Christmas Hamper to help make festive dreams come true
20 October 2023
Gloucestershire is once again teaming up with Operation Christmas Hamper to help make dreams come true for those who most need it most this Christmas.
Started in 2020 by Charlotte Churchill, a kind-hearted mum from Keynsham, each year Operation Christmas Hamper embarks on a mission to assemble, wrap and deliver Christmas hampers to people in need in Bristol and surrounding areas. The entirely volunteer-run project puts smiles on the faces of families across the Greater Bristol area each Christmas Day, supporting hundreds of individuals who otherwise may go without any presents to open on December 25th.
Gloucestershire Cricket, alongside its city neighbours, Bristol Rovers, Gas Girls, the Robins Foundations and Her Game Too, is pleased to be supporting the festive campaign for a second year. Shire Members and supporters are encouraged to donate food, drinks and hygiene products as well as gifts to go towards the creation of bespoke Christmas hampers. Find a full list of suitable items for donation here.
Donations can be made at Gloucestershire Cricket Reception, Seat Unique Stadium, Nevil Road, Bristol, BS7 9EJ, between Monday 11th December and Friday 15th December (9am - 5pm Mon - Thurs and 9am - 3pm Fri).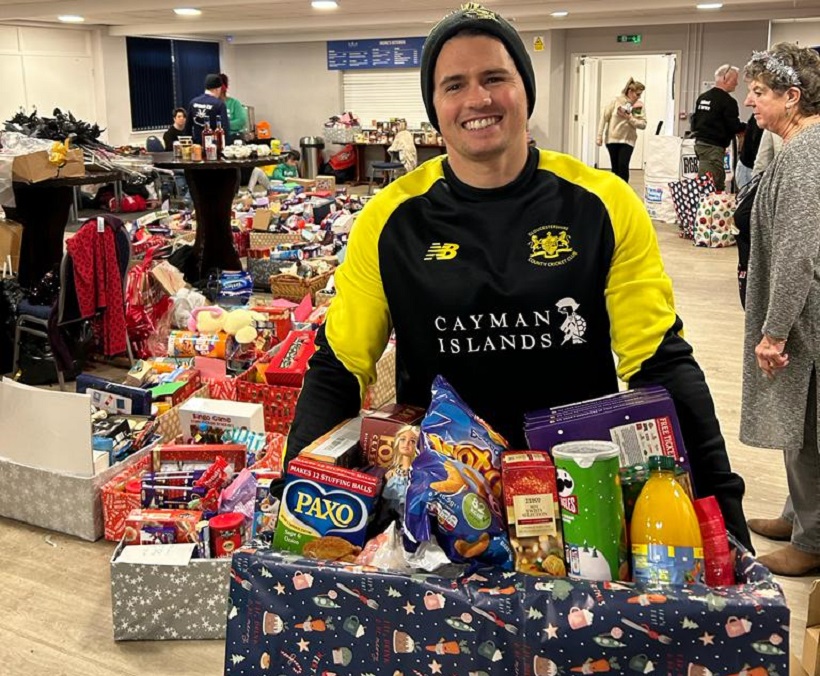 Speaking about the 2023 campaign, Charlotte said: "This small idea has grown significantly with the support of the local community and especially since Bristol Rovers and Gloucestershire began supporting us last year. With even more support this year it's going to be even bigger meaning we can support even more people.
"The sporting community coming together to help those in need is so special and I'm really proud that all of these Bristol-based clubs can come together to help a good cause."
Charlotte's campaign has the support of around 1300 people, all of whom are passionate about gifting hampers to strangers as a gesture of goodwill. The group aims to make as many Christmas hampers as possible and package toiletry hampers and second-hand good quality toys and gifts, as some parents have no money to buy their children anything.
Pete Lamb, Head of Community at Gloucestershire Cricket, added: "Taking part in last year's Operation Christmas Hamper was incredibly humbling and allowed us to make a big difference to the lives of local people. At Gloucestershire we feel passionately about helping others and we jumped at the opportunity to assist Charlotte and her team with this amazing initiative for a second year to help make a difference again this Christmas."
To find out more about Operation Christmas Hamper and how you can get involved, click here.