Players join World Cancer Day bucket collection with CLIC Sargent
4 February 2020
Gloucestershire Cricket joined the Club's official county charity partner, CLIC Sargent, in collecting donations at a local Morrisons supermarket as part of the charity's country-wide World Cancer Day bucket collections.
Gareth Roderick, Benny Howell and the Taylor brothers Jack and Matt joined staff and volunteers from CLIC Sargent at the Cribbs Causeway Morrisons for the national campaign, highlighting the disruption a diagnosis has on the lives of young cancer patients.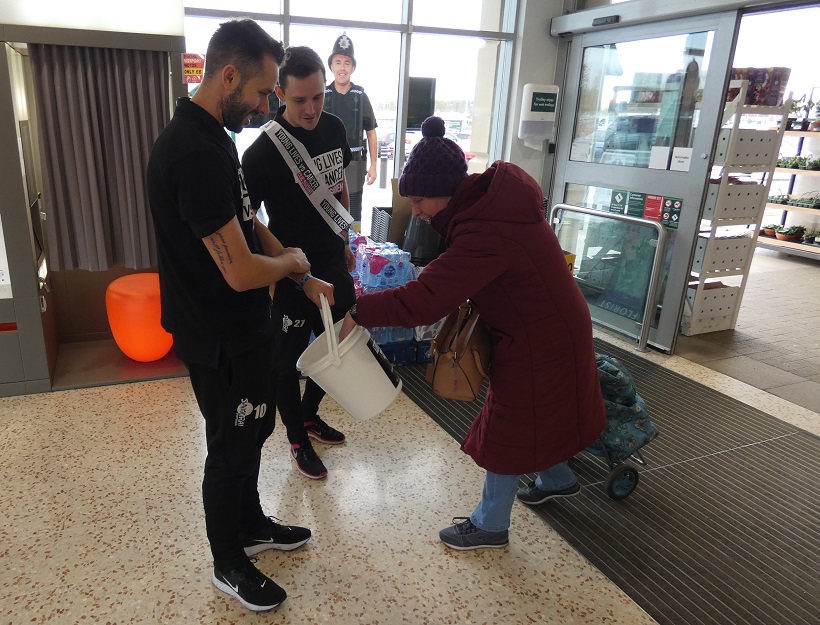 Jenny Mullen, Fundraising Engagement Manager at CLIC Sargent said:
"It's so fabulous to have the hands-on support from Gloucestershire Cricket Club's staff and players at the bucket collection today, on World Cancer Day. Their involvement shows their investment in the new charity partnership. It's really exciting to think forward to what we will be able to achieve together for Young Lives vs Cancer."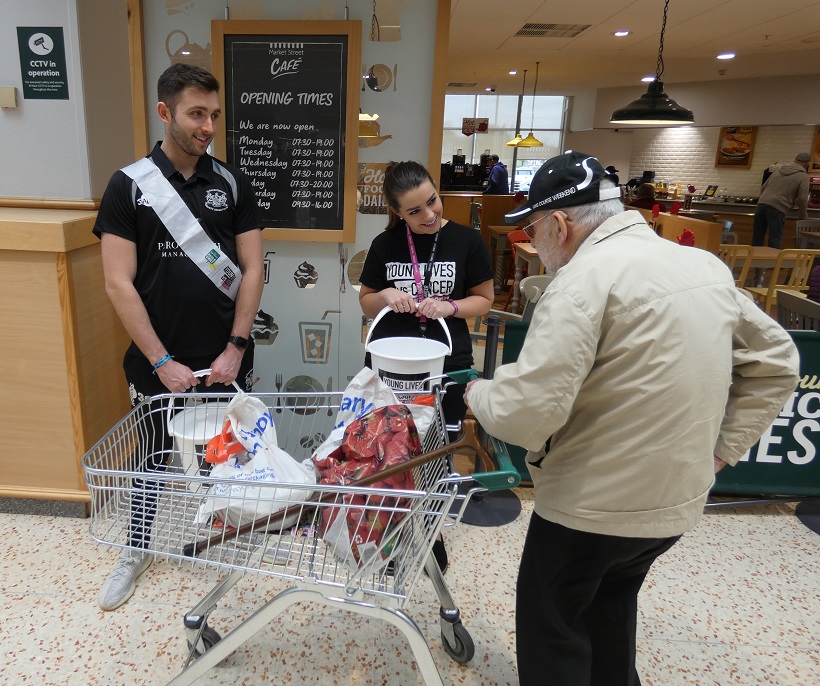 The players showed their support for the cause, wearing their 'Young Lives vs Cancer' t-shirts and 'Band Against Cancer' limited edition wrist bands alongside the volunteers from CLIC Sargent.
Speaking on the experience, Gareth Roderick said:
"We were more than happy to come here and help out with the bucket collections, especially on World Cancer Day. We know anything we do to show our support for the charity can go a long way to enable CLIC Sargent to continue the great work they do."
As well as raising money through bucket collections, CLIC Sargent also received funds through the 'Every Pack Gives Back' campaign run by Morrisons, with profits from selected groceries going back towards CLIC Sargent helping families limit the damage cancer causes beyond their health.
As one of three official charity partners for 2020, with the remaining two to be announced shortly, Gloucestershire Cricket will continue to work throughout the Club's 150th year to support CLIC Sargent in raising awareness about their vital work providing emotional, financial and practical support to children and young people living with cancer.