2020 Events - Quiz Night at the Bristol County Ground
31 January 2020
Test your sporting knowledge against some of the Gloucestershire Cricket players during a relaxed evening at the Bristol County Ground on Wednesday 4th March.
As part of Gloucestershire's 150th Anniversary in association with Barcan+Kirby, the Club will host many exciting events during the course of 2020.
For our second event of 2020, "Quizzers" will be challenged on their sporting and Gloucestershire Cricket knowledge with video rounds throughout the night - only true all-rounders will prevail!
Please note that quiz teams should comprise of a maximum of six and a minimum of four players.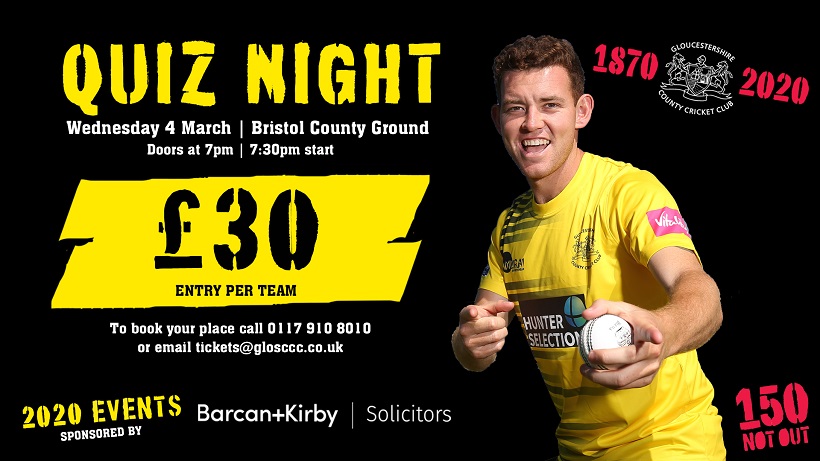 Quiz night details:
7pm Arrive – Drinks and food available
7:30pm Quiz starts
£30 quiz entry per team
Food will be available per team at an additional cost. Please enquire in advance for more details.
To secure your place for the quiz night please contact the club reception on reception@glosccc.co.uk or call 0117 910 8000 to book.