New Executive Board Members Announced
26 February 2019
Gloucestershire Cricket is delighted to announce the appointment of four new "co-opted" Board members to the Club's Executive Board for a 3-year term.
The successful candidates were selected after an exhaustive process which started in Autumn 2018 and was run by our independent Nominations Committee chaired by Club Chairman, Roger Cooke.
Roger Cooke commented: "The quality and depth of talent was extraordinarily high and all at the Club were truly humbled by the passion shown by all candidates. All of the new Board Members bring significant skills to the Board on both an individual and collective basis and we look forward to their input in what is a hugely important time for the Club. With a competitive young team, the drama of the Cricket World Cup in 2019 and the Club's 150th anniversary in 2020 we have much to look forward to and the new Board Members will be key to our success."
The four successful candidates will officially join the main Board at their 7th March Board Meeting.
They are:
Adrian Britton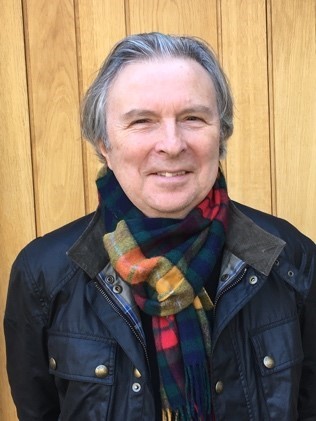 Born in Bristol. Educated at Queen Elizabeth's Hospital School, Bristol and at University of London where he obtained a BSc in Geography. Following university he joined KPMG in London where he qualified as a Chartered Accountant in 1978, before becoming a Manager in the Audit Department. Adrian left to work in tax for a short period at Grant Thornton before starting his own business specialising in Corporate Finance. During the recession of the early 1990's Adrian joined one of his clients and together they established Westerleigh Group, a company specialising in the funeral sector, based in South Gloucestershire. Over 25 years Westerleigh became the largest private company in the sector in the United Kingdom prior to being sold to two major North American pension funds in 2016.
In sport, Adrian has been heavily involved in football, coaching from a young age and winning promotions at every level of the Non-League pyramid. Bath City became the top part-time side in the country in 2010-11 under his management and he is currently Regional Scout for a Football League club. In cricket, Adrian captained his school and played for regional representative sides at youth level. He has been a member and avid supporter of Gloucestershire Cricket since the 1980's.
Kathryn Davis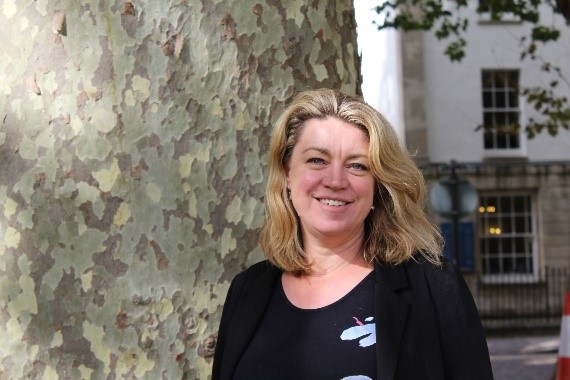 Kathryn has spent almost all of her professional life working in tourism, hospitality and leisure, the last 18 years of which have been with Destination Bristol. This has taken her from a Marketing Executive developing early versions of VisitBristol and digital communication to Head of Tourism, working on regional, national and international programmes across all areas of the visitor economy including overseeing both the visitor marketing and convention bureau delivery, along with the development of local industry engagement, research, product and partnership development.
This includes working on major projects such as the Cricket World Cup. Kathryn is a member of the Tourism Management Institute and a regular speaker at industry events. In 2018, she was awarded the Outstanding Contribution to Tourism at the Bristol, Bath and Somerset Tourism awards. She lives in Horfield with her family and is both a cricket and football fan, supporting Gloucestershire County Cricket Club and Bristol City Football Club.
Steve Nelson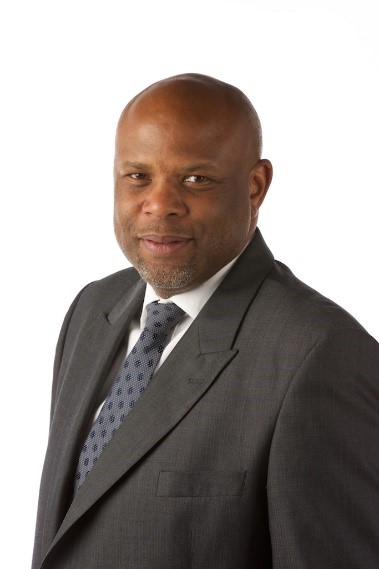 Steve Nelson is committed to, and has a great passion for sport and physical activity. He believes people within organisations can make a difference and works to bring the best out of colleagues, staff, managers and all others whose roles influence organisational success.
He is Chief Executive of the West of England Sport Trust, leading the development of this County Sports Partnership as one of the first to become an independent company and Charitable Trust in 2006. Steve has held a number of non-executive roles within the sport sector alongside his role as CEO, and is looking forward to engaging with the GCCC Executive Board.
His background includes:
Professional Basketball player for 15 years, 18 England Caps, and Captain of GB Students
Combining a playing career with a full time degree, then his first role in Sports Development
Head of Development for England Basketball
Creating the County Sports Partnership for Sussex.
He has also worked on a consultancy basis for UK Sport as part of the International Inspiration programme, working in India and Trinidad and Tobago.
Outside of work, he is a volunteer basketball coach at junior national league level, with his team crowned under 18 men's national champions in 2011. He has developed and supported more than a dozen players that have gone on to represent England or GB, including his daughter Kyla and son Luke – both have captained their age group national teams and have earned scholarships to division 1 colleges in the USA. Luke is now playing professionally in the top league in Spain.
Rebecca Watkin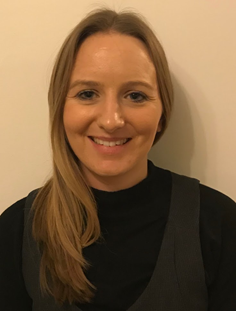 Becky was born and bred in Bristol. She is a Chartered Accountant and having spent 9 years as an auditor at Bishop Fleming (specialising in Academies, Charities and Not For Profit organisations) moved to a specialist multi-academy trust in Bristol in 2018 as Chief Finance and Operations Officer. In a voluntary capacity she is also treasurer of a couple of local Girlguiding organisations.
Becky runs a Brownie unit in Henleaze and enjoys organising themed weekends for the Brownies along the lines of 'girls can do anything'. She also enjoys running, walking, theatre, watching rugby and most importantly watching cricket and listening to TMS.