Gloucestershire Cricket hands "dream job" as steward to young adult who feared it was out of reach
24 November 2021
A Young adult who felt like he had "no purpose in life" has said stewarding at Gloucestershire Cricket gave him "something to wake up for" each morning.
Steven Elvin, 22, spent the majority of the 2021 cricket season being a steward and providing security at Bristol County Ground – a dream job for him that was only made possible thanks to the Empire Fighting Chance charity. The Bristol-based organisation, which supports roughly 4,800 young people each year, uses non-contact boxing to inspire people from deprived backgrounds into thinking positively and discovering their potential.
Through using structured personal development and coaching, Empire Fighting Chance empowers young people to give them the confidence to explore career opportunities that they previously might have thought were out of reach.
Steven, who spent several years in the care system while growing up, first sought help at Empire Fighting Chance's Bristol HQ in June 2018, aged 19, after realising he was low in confidence, wanted more emotional support and needed help with employment and career opportunities. While having always dreamed of one day becoming a professional steward, Steven said he struggled to access meaningful pathways into a career.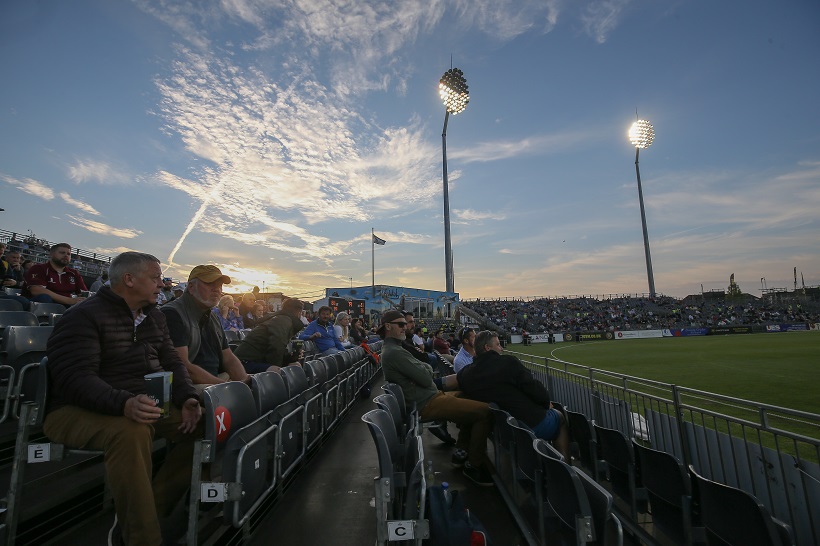 But thanks to Gloucestershire Cricket's partnership with Empire Fighting Chance, Steven was given the chance to carry out volunteer shifts at Bristol County Ground, under the leadership of the Club's security provider, RS Security. What started out as work experience soon turned into a job offer at Gloucestershire Cricket for Steven, who will return to The Shire's home ground in 2022 as a fully-qualified live event steward after making a lasting impression.
"Coming here, to Gloucestershire, gave me the opportunity to do the job I love", said Steven, who is from Bristol.

He added: "Having this job means I wake up feeling like I have something meaningful to do, it has given me a purpose in life. It has also helped me gain a lot more confidence in myself and has really brought me out of my shell.
"Everyone has been really good to work with, this has definitely been the most enjoyable job I've ever had. The summer was really good, I've loved coming to work here and I don't plan on leaving anytime soon.
"I'm really grateful for the opportunity and everything the guys at Empire Fighting Chance have done for me. They gave me a positive outlook on life and provided me with the support system I needed at the time."
Steven has stewarded at every Gloucestershire home game since May and become a recognisable and friendly face for visitors to Bristol County Ground last season. His professional development was overseen by RS Security's Andy Haynes, who said that Steven is now a valuable member of his team.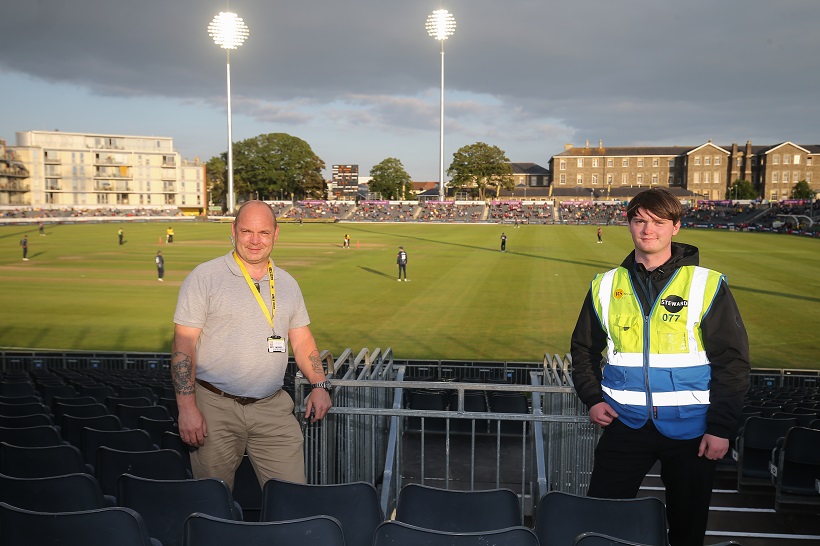 "Steven worked really hard over the course of last season and showed how much he cares about making sure people have a good time in a safe way at Gloucestershire Cricket", said Andy, Head of Operations at RS Security.
He added: "It was a no-brainer for us to bring Steven on-board for the 2022 season; he's a friendly and recognisable face around the ground already and is a great asset to our team."
Empire Fighting Chance, which was born on Bristol's streets in 2006, have a number of opportunities for young people who need support, mentoring, therapy or careers advice like Steven. To find out more about the charity, click here.
Pete Lamb, Head of Community at Gloucestershire Cricket, added: "We are delighted to have been able to offer this experience to Steven; he has shown great professionalism during his time with us and has often gone above and beyond his stewarding duties. On a personal note I wanted to say a massive thank you to Steven for all his hard work this season, we are already looking forward to having him back at the Bristol County Ground next year.

"Working with Empire Fighting Chance gives us an opportunity to help a variety of young adults from different backgrounds who may find themselves in a similar situation to Steven and, as a Club, we're really excited about being able to work closely with Empire again in the future."