Gloucestershire Continue Partnership with Space Engineering Services
26 March 2021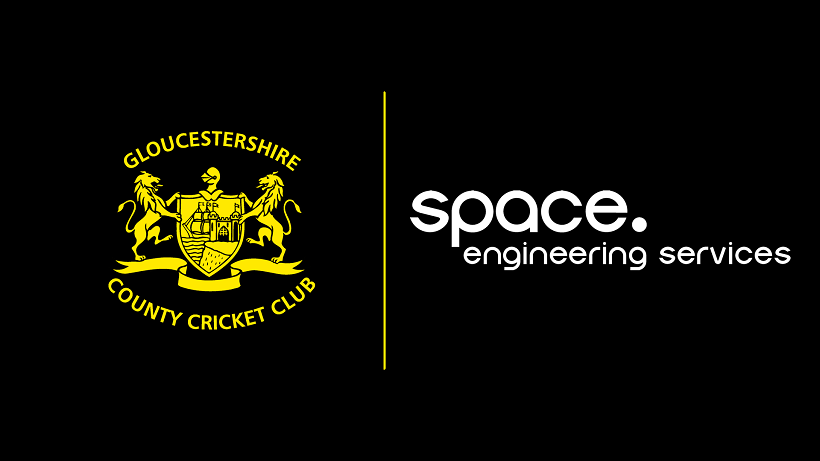 Gloucestershire Cricket is thrilled to announce the continued partnership with Space Engineering Services, who are the sponsor of the Jack Russell and Mark Alleyne stands at the Bristol County Ground.
Space Engineering Services have been the sponsor of these stands since 2019 and the Club is delighted to have extended this partnership for another year. The Space Engineering Services signage is located directly underneath the apartments on the Ashley Down Road end of the ground in the Jack Russell and Mark Alleyne stands.
Space Engineering Services provide end-to-end refrigeration, mechanical and electrical services to the UK and European food retail sector, food processing and distribution, and non-food sectors including the pharmaceutical and chemical industries.
Neil Priscott, Commercial and Marketing Director at Gloucestershire Cricket said: "We are delighted to have Space Engineering Services on board as a sponsor of two popular stands which are named after two of the Club's legendary players and One-Day Kings, Jack Russell and Mark Alleyne.
It is fantastic to be able to link up with a market-leading Bristol-based company – which further strengthens our ties with our home city. We thank them for their continued support and look forward to working with them once again this year."
Peter Terry, Business Development & Marketing Director of Space Engineering Services added: "It's with great pleasure that we continue to support one of the great sporting institutions of the West Country. The Shire has always been a successful side, especially in the one-day game, but has recently been undergoing a period of transformation, both on and off the field, which reflects our own journey.
It's an honour for our name to be associated with stands that carry such legendary names. We look forward to cheering on the team on the team in the company of customers and colleagues."
For more information on Space Engineering services - please click here