Fosters Event Catering announced as Gloucestershire's new catering partner
3 February 2020
Gloucestershire Cricket is delighted to announce the appointment of Fosters Event Catering as the Club's new catering partner. The five-year joint venture will see Bristol-based Fosters managing the year-round meeting, conferencing and events business at the Bristol County Ground.
Fosters have been a partner of the club since 2010, providing quality products and catering to Gloucestershire members and supporters during the two-week Cheltenham Cricket Festival.
With superb knowledge of the Bristol and South-West catering scene, Fosters will be sourcing 80% of produce within a 20-mile radius of the ground and offering an enhanced and more diverse range of food and drink to visitors to the Bristol County Ground.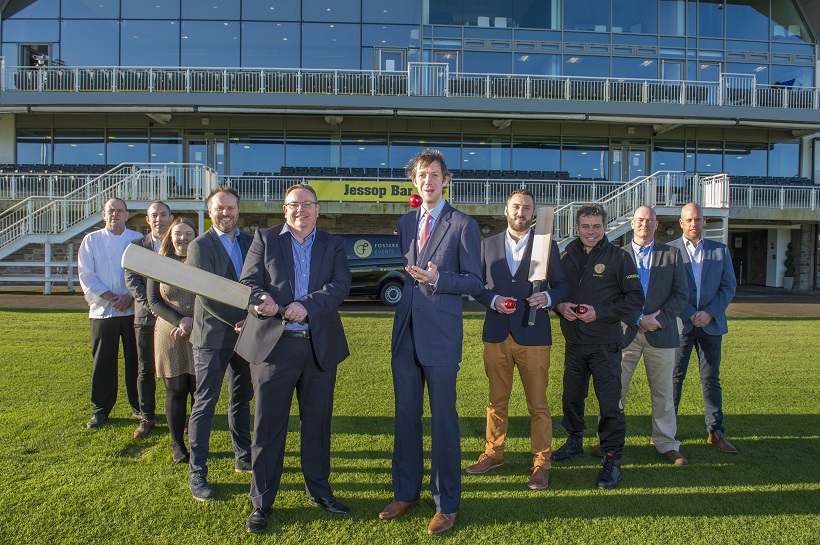 Gloucestershire Chief Executive Will Brown commented on the partnership, saying:
"We are delighted that we have partnered with Fosters Events for five years and believe we have appointed a catering partner who share our local and sustainable vision for the Club. We have built a fantastic relationship with them over the years through the Cheltenham Cricket Festival and we expect to go from strength to strength with this new arrangement for the Bristol County Ground.
We look forward to our members and supporters experiencing an impressive food offering in both Bristol and Cheltenham for this season and beyond.
Fosters Events Chief Executive Neil Lodge added:
"Fosters Events are thrilled to have been appointed as Gloucestershire Cricket's new `Exclusive` catering partner at the Bristol County Ground, particularly given that this is such a momentous year for the cricket club celebrating its 150th Anniversary.
Both the Club's and Fosters history are embedded in Bristol which make this partnership all the more exciting as we will be showcasing at the County Ground some of the very best local West Country Food and Drink suppliers, with menus appealing to every visitor to the ground irrespective of the reason for their visit showcasing `Seasonal` and `Sustainable` fresh produce which reflects the many amazing West Country food and drink suppliers we are so fortunate to have.
We look forward to working in Partnership with the club to give every visitor to the ground an unforgettable experience whether it's for Cricket, an Event or visiting the many onsite facilities including the gym.
Finally, we also look forward to continuing our partnership with the club at the Cheltenham Cricket Festival, delivering local and seasonal, high quality food and drink hospitality, matched by great customer service at this prestigious and historic festival".
Gloucestershire Cricket supporters and members will be able to get their first taste and experience of the Bristol Pavilion when the Bristol County Ground opens its gates on Thursday 2nd April as Gloucestershire face Cardiff MCCU for a three-day University match.