F. Woodruff Funeral Directors pledges support as Gloucestershire's Extra Cover partner
25 March 2022
Family funeral directors F. Woodruff has strengthened its partnership with Gloucestershire Cricket by becoming the club's Extra Cover partner for 2022.
In aligning closely with the Club's vision and passion for bringing people together, F. Woodruff Funeral Directors has pledged to support the further growth and continuous success of Extra Cover, our year-round social inclusion programmes.
Gloucestershire Cricket is thrilled to be working with F. Woodruff, an independent family firm of funeral directors in Bristol and the surrounding area, to expand both Extra Cover's Walking Cricket and Sporting Memories sessions over the next 12 months. The aim is to introduce a broad spectrum of people from across the county of Gloucestershire to the Club's Extra Cover offering post-Covid, with the provision of additional social opportunities and the chance to connect with like-minded individuals over a common shared interest.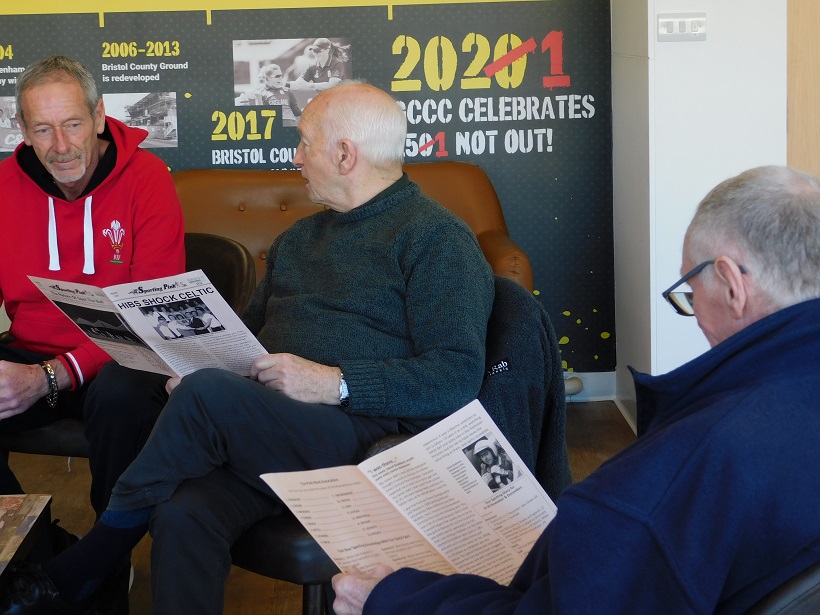 Max Sheppard, Managing Director at F. Woodruff Funeral Directors, said: "Having been long-time supporters of Gloucestershire Cricket we are delighted to build further on our partnership this year. The Extra Cover programme is a fantastic initiative that provides vital opportunities for our local community to keep active both mentally and physically through sport, which is more important now than it ever has been.
"We hope that through our partnership, we can help make a real and positive difference for those within our community."
Discovering a love of exercise and connecting with like-minded individuals, who may be in similar social situations is vital for people's well-being, and that is exactly what Extra Cover is all about.
Walking Cricket, a specially adapted version of the game using a pairs cricket format, played with a soft ball and the Club's Glorious Sporting Memories, a reminiscence group that meets to share stories about their favourite sporting memories, have held session at the Seat Unique Stadium for a number of years and with additional support from F. Woodruff, are aiming to become engrained in even more communities in Bristol and beyond.
Pete Lamb, Head of Community at Gloucestershire Cricket, said: "The last two years have shown how important it is for like-minded people to come together, and the social, mental and emotional benefits of this.
"The Extra Cover programme will create these opportunities county-wide. We want members, supporters and individuals within our local communities to be able to enjoy each other's company, we want to further support people all year round."
To find out more about the Club's Extra Cover programmes, click here.