Embrace a new hobby this new year with fun-filled social sessions at Gloucestershire Cricket
12 January 2022
With a new year comes new opportunities to have fun & make friends at Gloucestershire Cricket as Walking Cricket and Sporting Memories sessions return to the Bristol County Ground.
Following an 18-month break due to Covid-19, the back-to-back sessions are now up and running again and take place every Thursday on non-match days. The sessions are your chance to try something new or maybe rediscover one of your long-lost hobbies, and members of the community are encouraged to come along and get involved to be a part of the Gloucestershire family.
Walking Cricket
Walking cricket is a specially adapted version of the game using a pairs cricket format, played with a soft ball.
We have a very friendly group who come together once a week at Bristol County Ground to play, socialise with friends, meet new people, get active and most importantly have fun.
The sessions take place every Thursday between 2pm and 3pm in the Bristol Cricket Centre at the Bristol County Ground.
Entry is free and the sessions are specifically designed for people over 50 across the City of Bristol.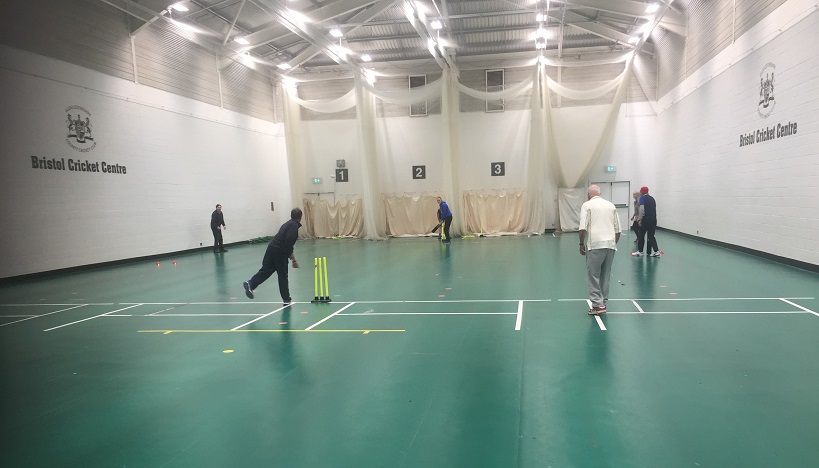 Sporting Memories
The Sporting Memories Network launched their unique project at professional sports clubs across the city - including Gloucestershire in 2014.
The reminiscence groups start by looking at photos of legends from Gloucestershire Cricket, the wider world of cricket and also other sports stars from across the years. Conversations are also sparked by looking at sports reports, memorabilia and in some cases, former players from the club meet the participants and take part in the discussions.
Each week, every Thursday on non-match days between 12pm and 1.30pm, small groups get together in the Bristol Pavilion to reminisce about their favourite sporting memories.
By tapping into this love of sport, older residents who struggle with their short term memory find their own happy and treasured memories from watching or even playing for Gloucestershire Cricket flood back.
John Collis, Volunteer Session leader, said: "It feels great to finally be able to offer Walking Cricket and Sporting Memories sessions again, a lot of people rely on the social element and really enjoy coming together as a group at Gloucestershire Cricket.

"We're always open to new people coming along to get involved and I'm excited to see some new faces at the sessions over the next few weeks."
Jess Jones, Community Programmes Officer, added: "We are so excited to have both the Walking Cricket and the Glorious Sporting Memories sessions back up and running after what has been a challenging and isolating time for so many.
"As a club we are proud to be able to provide these programmes to engage with our members and supporters in the off season. These clubs are free to join and can provide for many new opportunities to get involved with the sport they have such a passion for."
To find out more either Walking Cricket or Sporting Memories please contact Jess Jones on 07719 030 010 or email jess.jones@glosccc.co.uk.