Dominic Goodman signs professional contract
23 January 2020
Gloucestershire Cricket are pleased to announce Dominic Goodman has signed a contract that will see him at the Club for the next two years.
The 19-year-old all-rounder, who is a tall seam bowler and right-handed bat, attended Dr Challoner's Grammar School Amersham before moving to Clifton College for sixth form in 2017 when he joined Gloucestershire Cricket Academy. He captained the first team at Clifton College and is now continuing his education at the University of Exeter.
As a young cricketer Dom played and captained throughout the Buckinghamshire County age groups. He played his club cricket in the Home Counties Premier League at Chesham CC. In 2019 he moved to play in the West of England Premier League at Bedminster CC. His highlight of 2019 was playing for Gloucestershire Second team taking two 3 wicket hauls against Glamorgan and Sussex.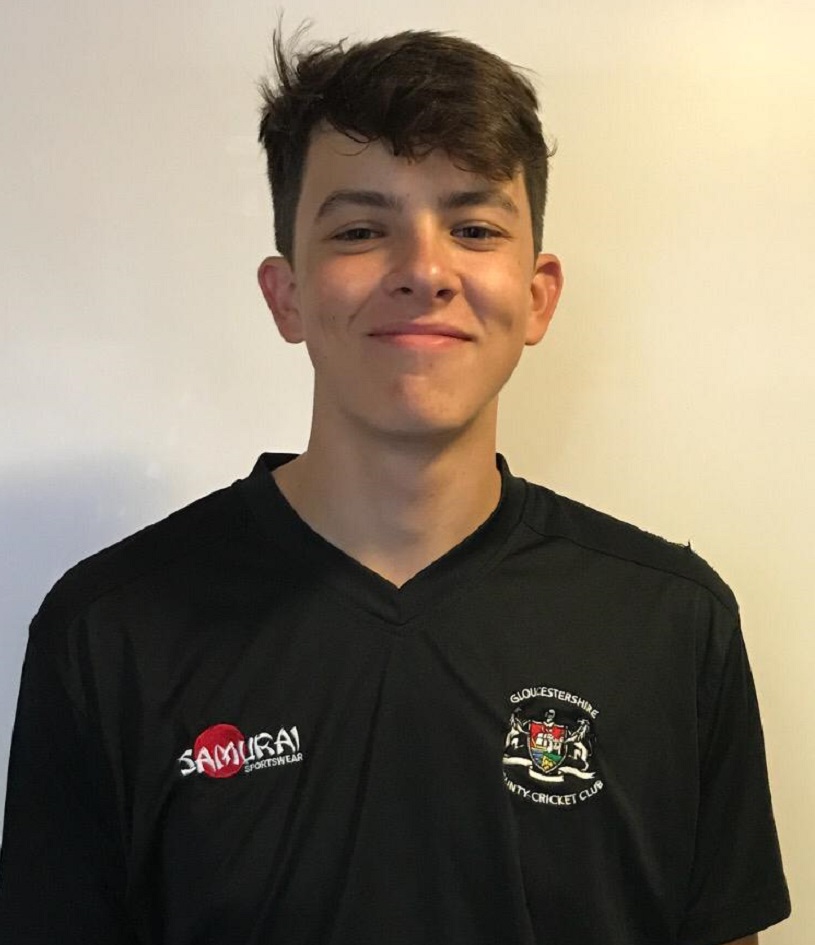 Gloucestershire CCC Head of Talent Pathway, Tim Hancock said: "It is a wonderful opportunity for Dom. He has shown real dedication since joining the Academy and I am sure he will take this opportunity to push further in his career. I look forward to seeing how he progresses in the future."
Dom expressed his delight, he said: "It's an unbelievable feeling. Gloucestershire as a club has so much history associated with it, not only that, it's such a great environment to be a part of. The players and coaches right through the set up are so welcoming and to get a chance to continue to work with them is amazing. From the time I started playing it's always been my goal to be a professional cricketer, and I can't wait to continue working hard for the club."
Gloucestershire Head Coach, Richard Dawson added: "We have been very impressed with the progression Dom has shown in the Club's Academy since joining in 2017. He continues to show signs of development and we look forward to seeing what the future holds for Dom."