David Payne, a century of T20 wickets
8 September 2020
We spoke to David Payne who took his 100th T20 wicket at the end of last month in a winning effort against Worcestershire at Blackfinch New Road.
He talked about his ups and downs, successful moments and important people throughout his illustrious career.
---
Tuesday 27th July, 2010. 'Anthony Ireland's catch gave 19-year-old David Payne a memorable first wicket on his T20 debut'. Do you remember who it was?
"I was sat the other day with my wife having received all these nice messages about my hundredth wicket, thinking I can't actually remember my first wicket, but with that information you've jogged my memory, I think it was David Warner. I don't remember too much from that game, but do remember that. I think he tried to whack me out of Bristol and got an edge towards short third man. Cool that I can still remember that, makes me feel less old."
Monday 31st August, 2020, you took your hundredth wicket. How did that make you feel?
"I guess it made me feel pretty proud. There'd been a little bit of build up before the game, we had one rained off, one where I didn't take a wicket, at the exact moment Denty caught it I knew, but didn't think too much because we're in the middle of a game and there was a job to do. It got a mention in the changing area post-match, and I got the chance to go through messages from friends, family and supporters on the coach journey home, which helped it to sink in."
Of the 25 people to have taken 100 wickets in the T20 Blast only three have a better strike rate, one of which you play with. What skills have you developed as a bowler to be able to take wickets as often as you do?
"One thing which has always come naturally to me is my off-cutter. It's something I believe is one of the best slower balls in the game. As a bowler I see T20 as problem solving, you've got batters who want to hit you to certain areas, and it's about finding a way to prevent them hitting to those areas, or forcing them into hitting to where my fielders are so that I can get them out. With research and preparation, combined with my skills it then becomes about execution and bowling the ball where I want to."
The role of a T20 opening batter has progressed, becoming far more aggressive over time. In that time, you've risen to the task of bowling those early overs in an innings. Do you see the increasingly aggressive nature of opening batsmen as an opportunity in the early overs?
"Opportunity is exactly the word I'd use to describe it to younger bowlers. Bowling in a T20 can be daunting, but it's about having the mindset that batsmen coming hard at the top of an innings gives an opportunity to take wickets and stand out, and doing that well will take you to the next level."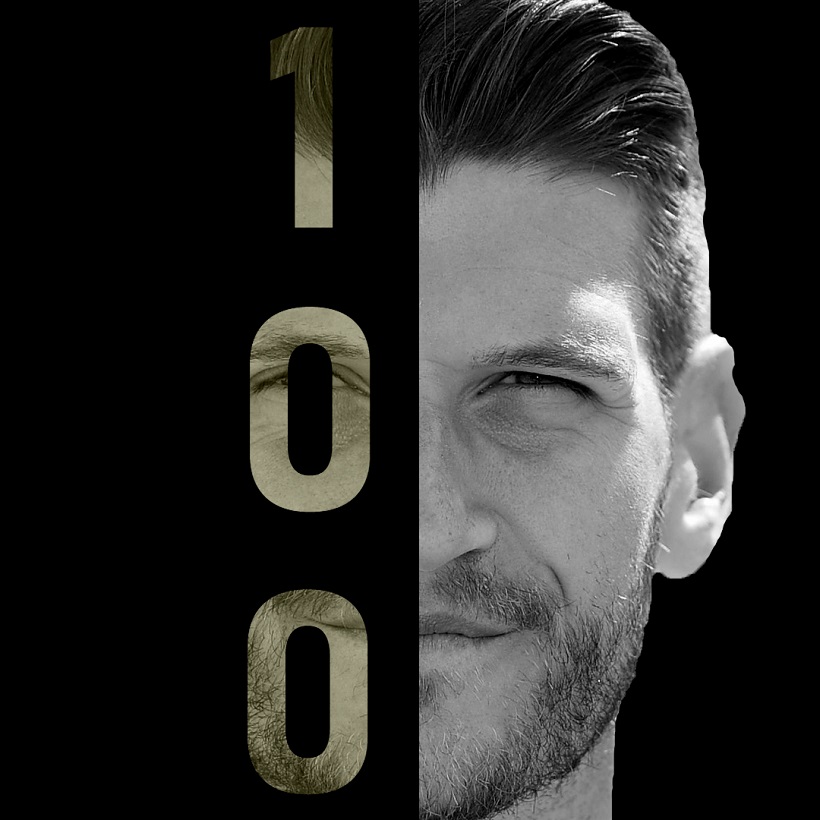 For years, Michael Klinger would set the pace through the batting innings for the rest of the team to follow. It wouldn't often be looked on in the same manner, but you were effectively doing this with the ball. Do you feel as though you have the chance to set the pace and standard of the innings by opening up?
"It certainly carries some extra responsibility and maybe added pressure, yes. We talk a lot about setting the tone in the very first over with bat or ball regardless of who's doing it. Over the years it's something I've grown to love doing and want to do every time, to be that man who sets the tone for the team. I'm certainly not perfect at it yet, but year on year I try to improve and that's all I can ask of myself."
Take us through your bowling spell, do you know what each ball, over or spell will look like, is it a case of deciding at the end of your mark, or is it somewhere in between?
"Before a game as a bowling unit we will prep, giving us an understanding of what is likely to happen, and who wants to hit the ball where. At the top of the innings I'll always look to find a good length, search for a little bit of swing for an over and mainly targeting the top of off stump, then try and deceive with pace off and even throw in the off-cutter. There are times when a batter's coming really hard and I've had to throw in some yorkers early to try and get out of the over. As I said about problem solving it's then about reacting to what the batters trying to do, ground dimensions, game situation all play a part in shaping what the over looks like."
Which coaches have supported your journey so far, and how have they helped you improve?
"I felt early in my career Stuart Barnes the bowling coach at Gloucestershire helped shape my action and helped me understand who I was as a bowler. Since then I've loved working with Mark Thorburn, his coaching style suits my personality really well. He's not someone who's looked to change what I do massively, we generally talk tactically and mentally about how I can improve my game. Having Richard Dawson and Ian Harvey around gives me a chance to pick their brains as and when, they've got an awful lot of cricket knowledge."
What about team-mates, bowlers you look up to and have learned from?
"I only had two or three years with him, but Jon Lewis was certainly someone I looked up to. I got to sit next to him in the changing room, and just seeing how he'd go about things, I probably learnt more than I can imagine in that short space of time.
There was one game at Northants away where Chaminda Vaas was playing for them, one of the best left armers probably to have ever played, and 'Lewie' took me to him at the end of the game, introduced us, and said 'I think you should talk about what he does with a red ball, I think you can learn a lot.' At 20 years old I'd have never asked those questions, but I was put in that situation and we spoke about the way he bowls a change up going across a right-hand batter. It's something I still look to do to this day.
Another example would be Chris Liddle, as he came to the end of his career he began transitioning into a coach he would always challenge us as a unit around how we could develop our game.
I'll be doing many a dis-service as there have been loads of guys I've spent much time with both on and off the field. Talking to others both team-mates and opposition is something I've become much better at. It's one of the great things about the cricketing world, people's willingness to share their experiences."
Through 84 matches in the Blast, every game can't have gone as well as you'd have hoped. How do you go about regaining confidence and form in what is often a short turnaround?
"Of all the highs I've had with Gloucestershire I'd say Ross Taylor hitting me for lots at Bristol a few years ago was tough. I finished with figures of 4 overs for 60-odd. I remember leaving the game upset thinking I've let the team down, but two days later you're back on the park and going again. Essentially, you have to be able to not carry that baggage into the next game, and that is about recognising that one bad performance doesn't make you a bad bowler. It's about remembering the good games you've had and why you're playing for Gloucestershire. Coaches and team-mates will step in, be there for you and tell you what you need to hear to build your confidence back up. Those situations never get easier, but you get better at dealing with them as you get older."
Do you feel as though your performances have been rewarded with a Hundred selection for the Welsh Fire?
"Definitely. It's a step that I really wanted and I do feel like I deserve the opportunity. It's been a challenging couple of years mentally, I feel as though I've perhaps warranted a selection on the England Lions, or some sort of recognition from the national set up to have a look at me. It's been tough, as a cricketer you do everything you can, and then hope for that next step, that phone call. Spending this off-season searching more for answers to understand how I make those next steps now gives me the opportunity to continue aiming for what has always been the biggest goal in my career.
Playing for the Welsh Fire will be the biggest opportunity to date to prove myself, and show everyone how good I am and how good I can be. With the world's stars joining the best this country has to offer, it'll be an exciting standard of cricket, and you'd like to think that by performing well at that level the call wouldn't be far away."
On twitter you said "Feel very proud to reach the landmark, hopefully got a few more wickets left in me for the Glorious." How many more do you think you've got in you and what factors will determine this?
"My body! I'd say that'll be the biggest determining factor as to how long I go on for. Gareth Roderick messaged congratulating me with the classic club cricket shout of 'double up!'. Whether or not I can continue playing cricket for another ten years, perhaps let's set the goal at 200 and see how close we can get."
You will have walked into the dressing room in 2010 head down, quietly entering a place full of characters, being the new lad. You're now seen by many as the leader of the Gloucestershire attack, probably in all formats. Do you feel that change happen, or is it just the natural progression of a team?
"A bit of both. You feel things happen such as taking the new ball, the first over of a match and that being a progression through the side. However, I still see myself as the same person who just plays cricket, I still do what I always have done.
The other day I was talking with Ben Charlesworth - one of the young fantastic talents we have coming through - about the likes of Jon Lewis and the guys I was brought up alongside, those people I see as legends of the game. Charlesworth stopped me and said, 'Well Payney, you are one of those to us now.' I started laughing and replied that it's ridiculous. Going home that evening, however, you do think about how pleasing it is to hear him say something like that, hearing that others see you as a leader and as somebody they'd want to learn from and emulate.
I am loving that side of the game now, mentoring, developing and coaching others and leaves me with no doubts it is what I want to do when I do finish playing, so if I can begin honing those skills whilst I'm playing then it'll stand me in good stead."
Finally, August Bank Holiday Monday 2030, what is David Payne doing?
"I think my mind tells me that my body won't hold out playing that long, that's me being realistic, not surrendering! I'm really excited already for the life after cricket, which as I see as a coach. If I'm honest the big goal for me is to be the Head Coach at Gloucestershire. The process to that point is progressive, so maybe I'd look at a bowling coach role to begin with, but I want to aim high as I do with my cricket; that's become the dream job for me."