David Graveney voted on to the Executive Board of Gloucestershire Cricket
20 October 2020
Gloucestershire Cricket is delighted to announce that former Gloucestershire player, David Graveney, OBE, has been elected on to the Club's Executive Board with effect from today. His tenure will expire at the 2023 Annual General Meeting.
David has previously had a role with the Club's Board as a co-opted member (12 March 2013 to 12 March 2016) when he was heavily involved in the recruitment of Richard Dawson to the role of Head Coach.David has served on numerous Committees for the ECB, MCC, Professional Cricketers' Association and Lord's Taverners.
David was the Chairman of the England Test selectors from 1997 to 2008. On 31 December 2005, he was awarded the OBE for services to cricket.
Gloucestershire supporters will know of the family connections that David has to the Club, with his father (Ken Graveney) and uncle (Tom Graveney) having prolific playing careers with Gloucestershire Cricket.
David was a useful right-hand batsman and an orthodox left-arm spinner. He represented Gloucestershire from 1972 to 1990 playing a total of 697 matches. David also captained the side from 1982 through to 1988.
In First-Class cricket, Graveney played 379 matches and took an outstanding 815 wickets with a career best of 8/85. He also scored 6,107 runs with a top score of 119.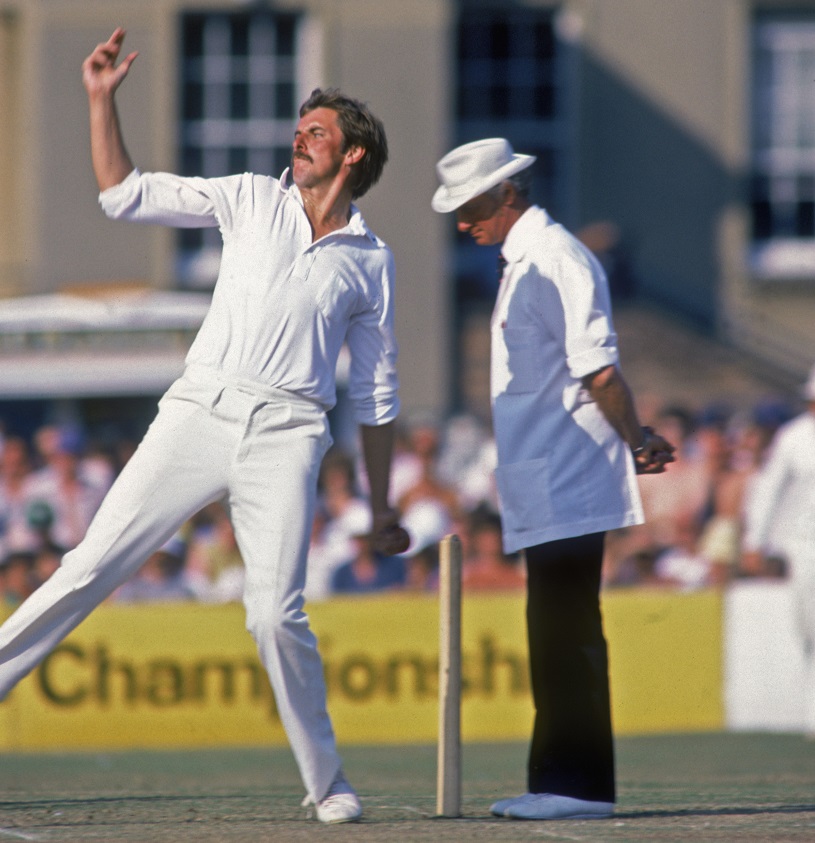 David played 318 One-Day matches for Gloucestershire, taking 231 wickets with a best of 5/11. He also scored 2009 runs in Gloucestershire colours. He won two One-Day titles with Gloucestershire, being part of the first Gloucestershire side to officially win silverware for the Club in the Gillette Cup Final victory against Sussex in 1973. He took two wickets in the 1977 Final victory against Kent in the Benson & Hedges Cup.
Speaking on his election on to the Club's Executive Board, David said: "It is a honour to be elected on to GCCC`s Executive Board, particularly as this decision is at the bequest of the Membership. I look forward to serving the Club in any way the Chairman sees fit. I believe I can contribute in many ways, but I do hope I have the opportunity to help Richard Dawson and the players to continue their recent success."
---
Gloucestershire Cricket are also pleased to announce that David Mclauchlan has been re-elected onto the Club's Executive Board for a second term. He was first elected on 20 April 2017. His tenure will commence with effect today and will expire at the 2023 AGM.
David has been assisting the Club through special responsibilities such as Community Engagement, Membership and Compliance, Welfare & Safeguarding. David works for Lloyds Bank as a software Quality Engineer and has been with Lloyds for 37 years. He has been a Life Member of the Club since 1991. David first joined the Bristol Region Committee in 1996 and has been its Chairman since 2010, running numerous events to raise funds for the Club. He is also Chairman of Gloucestershire Cricket Lovers' Society and a member of the Heritage Committee.
---
David Partridge will leave the Executive Board after 3 years of service and all at the Club would like to thank you for his time and commitment.
David was first elected on to the Club's Board on 20 April 2017 and has been an integral member of the team since. With a comprehensive business background he has also had particular focus on the development of cricket and has played a very important role in helping Richard Dawson develop the team over recent years. David has also served on the Club's facilities working group and is currently Chairman of the Cheltenham region. A Gloucestershire boy; born and bred in Birdlip in the heart of the county. David commenced his playing involvement with Gloucestershire Cricket as a twelve-year-old in the U19 Young Cricketer's team and progressed to debut against the West Indies in 1976. He continued to be part of the Club's First XI until 1980. His career highlights were being part of the 1977 Benson and Hedges winning team.
Gloucestershire Cricket Chief Executive Will Brown said: "Congratulations to David Graveney and David McLauchlan for their appointment to the Executive Board of the Club. Both are well known to members and partners of the Club and will no doubt bring valuable experience and counsel to the Executive Board.
David "Fez" Partridge has been an outstanding Executive Board member and will be greatly missed by both his fellow board members and the executive team. He has been a true friend to all at the Club, motivated only by the successes that he wants the Club to achieve. We offer our sincere thanks for all he has contributed to the Club."