Cricket: the perfect lockdown preparation
22 July 2020
James Bracey, who is currently based at Old Trafford with the England Cricket team, writes how professional cricketers might have been best equipped to deal with the frustrations of lockdown.
No one could have foreseen the extraordinary four months we have now experienced since the Covid-19 lockdown was enforced in March. There may be evidence to suggest, however, that professional cricketers are among those best-equipped to deal with the demands of these unprecedented times.
The global pandemic has provided huge logistical challenges in all areas of society, as well as personal and lifestyle changes that have forced people into a frenzy of working remotely, online quizzes and home work-outs. In cricket, we have seen our domestic season slashed and have had to swap motorway hours for countless re-runs of the 2005 Ashes, with continuing doubts and confusion around whether the 2020 county summer will ever start. It has been, undeniably, a difficult time for everyone in the game.
'Adversity', 'set-backs', 'adaptation' and 'coping' were all terms that repeatedly featured in my undergraduate dissertation findings a few years ago, when I investigated psychological resilience in elite cricketers. This got me thinking, because in addition to relating to the crafts of run-scoring and wicket-taking, these words also have perfect applications to our current situation. Are cricketers, then, unusually suited to lockdown life?
Of course, the adversities presented by Covid-19 and the coping mechanisms required during lockdown are profoundly different to a cricketer's conventional experiences. But there's no doubt all of us can relate to being placed in uncomfortable, stressful and challenging situations such as facing 90mph bouncers, witnessing changing room conflicts and enduring poor runs of form.
In such situations, you find yourself having to think on your feet and adapt, just like local cricket clubs whose vital income from summer bar takings have suddenly been stripped. What do you do next? How do you deal with the challenge? Focus, motivation and the ability to self-regulate emotions, traits often possessed by elite cricketers, are now needed more than ever by wider society.
One thing I've had to get to grips with in lockdown is the lack of structure, a sole focus which usually presents itself in the form of run-scoring, wicket-taking or winning matches. In a profession which involves having clear goals to work towards, we are driven by a desire to improve ourselves and compete, which lockdown has obviously denied us. However, this has driven many of us to invest in personal development, an opportunity to expand our skill sets (or attempt to, at least!), and to discover a new kind of focus that satisfies our needs. It has also been an introduction to a life without cricket. For myself, dipping a toe into the world of journalism has provided a perfect focus for me to deal with the uncertainties we currently face.
Intense motivation characterises us as athletes, pushing us to succeed and achieve what we want in our disciplines. While this is usually channelled through efforts to improve technique or tactical awareness on the field, during lockdown motivation can easily dissipate and must be directed in a different manner. These might be in cricket-related areas, such as maintaining physical conditioning or recovering from long-standing or niggly injuries.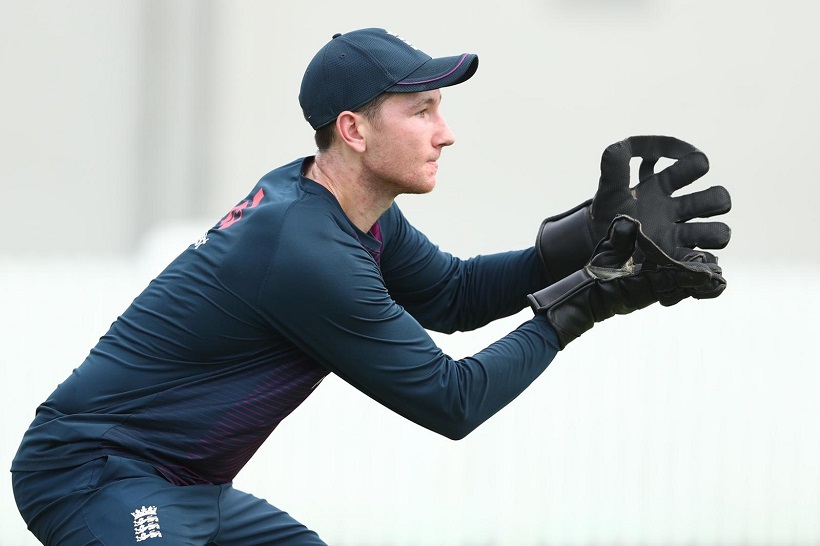 Many other players are investing time into raising money for the NHS, volunteering in local communities and helping the cricket community by using various platforms such as social media and podcasts. These often novel ideas have been brilliant in lifting morale and staying connected during a difficult time for cricket followers.
Lockdown is frustrating, I think you'll all agree. Cricket can also be frustrating, particularly when you nick off for nought and have the rest of the day to ponder and analyse. An ability, therefore, to self-regulate the fluctuating emotions that come with the highs and lows of the sport is key for a cricketer, and is something I personally work hard on.
In lockdown, emotions can range from pain and grief, if directly involved with the virus, to frustration and boredom due to societal restrictions. The ability to control these and remain 'level' is a popular idea among cricketers and is generally considered to mirror success. In my opinion, just as it aids sports performance, self-regulation can also allow people to cope with the situations they face on a day-to-day basis in the presence of Covid-19.
There is no doubt that in the cricket community we are all missing the game we love. It's also a certainty that not every cricketer possesses these characteristics in equal measure. However, playing a sport that develops resilience through enhancing focus, motivation and self-regulation will have definitely played a role in equipping us to cope with present times.
Resilient groups and individuals across the globe will surface from Covid-19 in the best shape, and there's evidence to suggest that cricketers will be among them.