Charity Partners Rolled Over to 2021
30 November 2020
Gloucestershire Cricket will continue its partnerships with charities Life Cycle, Borderlands and CLIC Sargent for the duration of 2021.
In January of 2020, Gloucestershire Cricket teamed up with three charities with the aim of creating opportunities for both the Club and supporters to support the important work of the charities in Bristol and Gloucestershire.
Due to unforeseen circumstances this year, the Club was not been able to support each charity to the extent that was intended and as a result, the three charity partners will be rolled over to 2021.
Pete Lamb, Community Engagement Officer at GCCC said:
"The pandemic has complicated many situations, but Gloucestershire Cricket are fully committed to supporting these incredible organisations as much as possible for the duration of 2021.
The work our charity partners carry out is now more important than ever, and I've no doubt supporters of the Club will get behind them over the next year or so."
---
With the health of the young cancer patients they support of paramount importance through this time, CLIC Sargent have had difficulty increasing awareness through lockdown, meaning 2021 will be vitally important to looking after those who rely on their services. Jenny Mullen, local CLIC Sargent Fundraising Engagement Manager, says: "We are delighted that Gloucestershire County Cricket Club are continuing our partnership into 2021. This will enable us to work together in what we hope will be an active year to raise awareness and vital funds so we can continue to offer financial, emotional and practical support to young people and their families when they need it most."
To find out more about CLIC Sargent CLICK HERE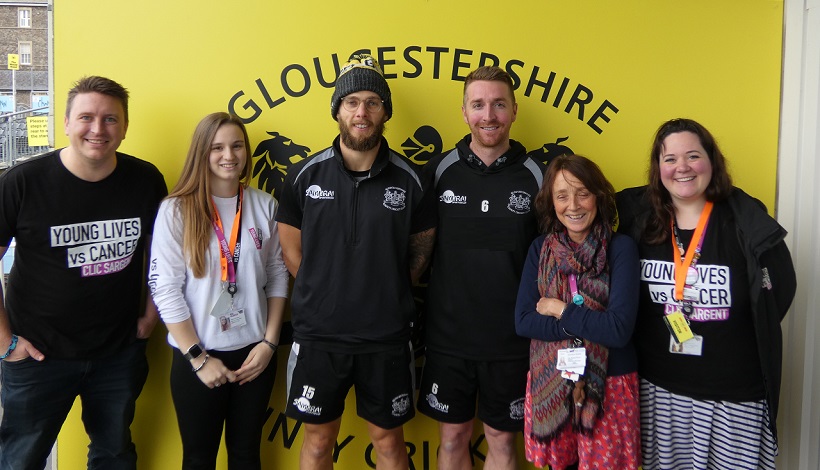 Borderlands were the only asylum seeker/refugee charity regionally who continued to provide crucial support to those who need it most throughout the year. They're continued to feed over 150 people weekly, and have even adapted to run one-to-one sessions in local parks. Many educational courses had to be cancelled, with service users unable to be take up online sessions because of no access suitable devices. Borderlands trustee Robert Von Hawrylak says, "we find ourselves adapting to best cater for the needs of the individuals, which are ever changing. Continuing to provide services this year has been a triumph, but we are fearful of what next year may look like."
To find out more about Borderlands, CLICK HERE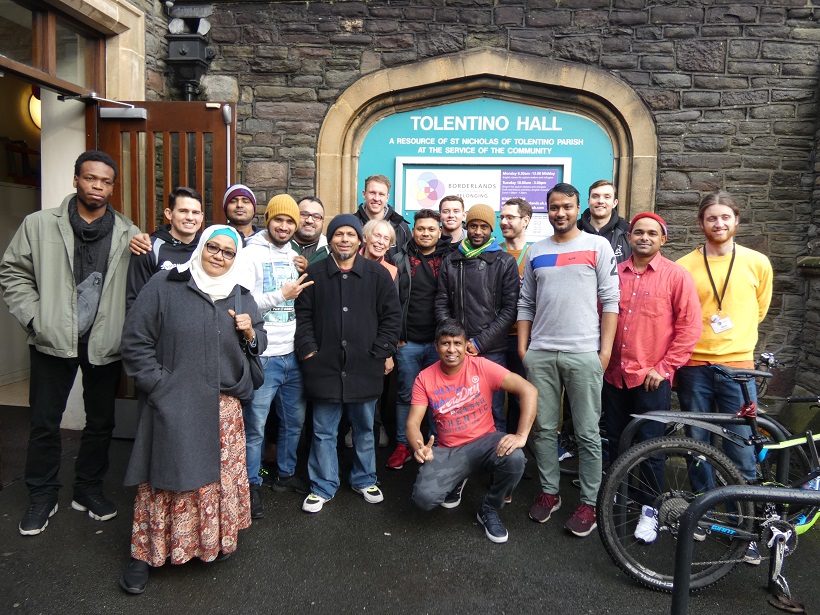 Life Cycle are pleased to have seen a rise in the number of people regularly cycling, but the pandemic has halted much of the fantastic educational activity the charity provides, as well as the refurbishment of bikes. Becky Whitlock, Life Cycle's Marketing Lead says, "We are delighted that Glos CCC is continuing our partnership for another year. We had made some exciting plans that were sadly not to be, due to Covid - so we're really grateful to have the opportunity to realise them next year! We know that access to low-cost, sustainable transport options such as cycling will be even more crucial in a post-Covid world."
To find out more about Life Cycle CLICK HERE.