Bristol Hospitality now available
13 December 2018
We are pleased to announce that Hospitality at the Brightside Ground, Bristol is now available.
Our hospitality focuses upon amazing food, first rate service, luxury comfort & world class cricket. Our food offering is designed to showcase the amazing produce of the West Country. Our executive chef sources produce from local farmers and suppliers in the region. Expect to taste amazing flavours that all work together to create a memorable dining experience.
The team at the Bristol Pavilion will provide the highest levels of service to ensure that you are looked after throughout your experience in either our shared facility The Grace Room or our private Hospitality Boxes.
For more information on hospitality packages for 2019 please contact our hospitality executive on:
P: 0117 910 8022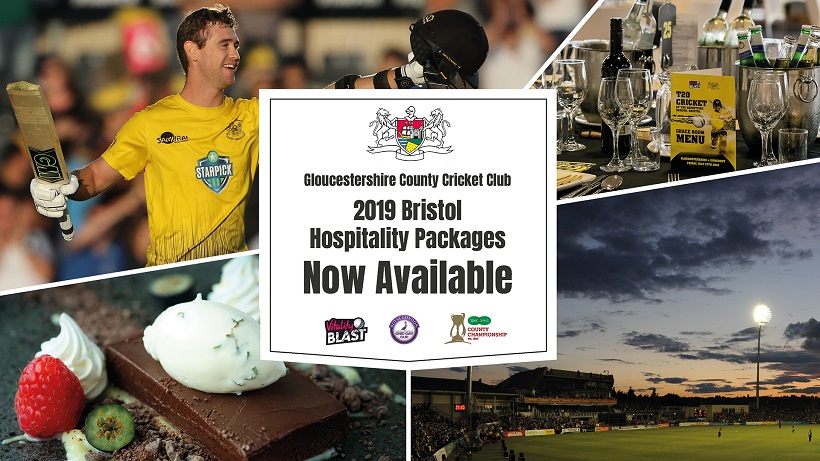 Conference & Cricket
Create a unique meeting and conference experience with our 'Conference & Cricket' Package. The Bristol Pavilion offers a contemporary setting for all your meeting and conference needs. The modern facility is in close proximity to the city centre and our cricket match day packages can be tailored for meetings as small as eight attendees to conferences up to 100. The Specsavers County Championship or Royal London One-Day Cup fixtures provide the perfect backdrop for break-out times, or to enjoy after your conference.
For more information on our 'Conference & Cricket' package for 2019 please contact our hospitality executive on:
P: 0117 910 8022