Barcan+Kirby announced as 150th Anniversary partner
31 January 2020
Gloucestershire Cricket is delighted to announce that Bristol based solicitors Barcan+Kirby have become the official 150th Anniversary partner of the Club.
Barcan+Kirby is a firm of solicitors with a reputation for providing high quality, common sense advice. They offer a comprehensive range of legal services, for individuals and businesses, delivered by expert lawyers and supported by a culture of respect and understanding.
2020 marks a special year in the history of Gloucestershire Cricket as the Club makes a return to Division One County Championship cricket and celebrates the 150th anniversary of its foundation.
The Club will mark the 150th year in style with a year of celebratory events for members and supporters, and in forming this partnership, Barcan+Kirby will be at the front and centre of celebrations.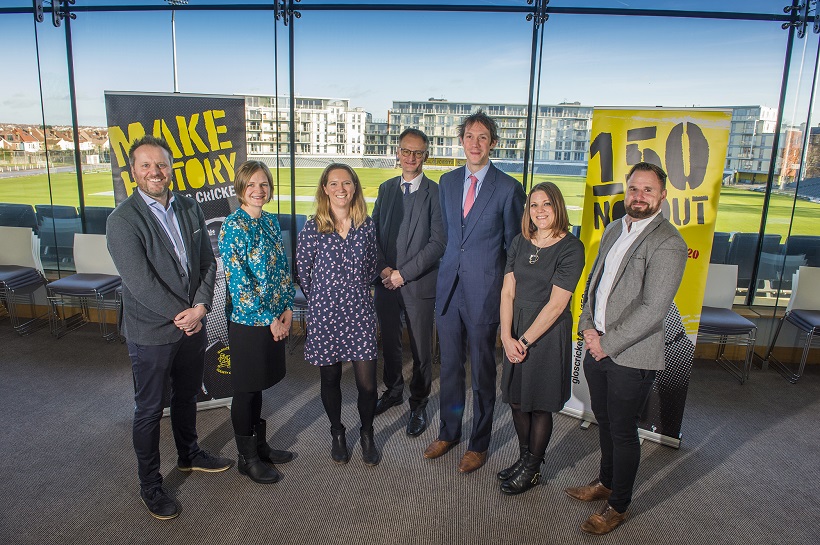 Fresh off the back of a hugely successful season, in which Coach Richard Dawson led his team to promotion to Division One of the County Championship and a third Vitality Blast knockout stage appearance in the last four years, 2020 promises to be a memorable year on and off the field.
Gloucestershire Cricket Commercial Director Neil Priscott commented:
"2020 will be an incredibly special year and we are delighted that Barcan+Kirby have come on board as our 150th anniversary partner. With offices both local to the County Ground and throughout Bristol and South Gloucestershire, they are a fitting partner to help us celebrate the Club's proud history.
Barcan+Kirby have a proud record of working with and in the Gloucestershire community, so we look forward to putting on a series of memorable events together throughout the year."
Bill Willcocks, Managing Partner at Barcan+Kirby said:
"We are thrilled to be the sponsor of Gloucestershire Cricket's 150th Anniversary year. When we first spoke to the club it became obvious that our organisations had much in common, one of our offices is within throwing distance of the ground and we were hugely impressed by the work that the club is doing within our local community.
As part of the 150th anniversary celebrations, Gloucestershire will be hosting a series of exciting events. On Wednesday 4 March, the Club will be hosting a quiz at The Bristol County Ground where quizzers will be challenged on their sports knowledge.
On Monday 30th March, Members and supporters will get the opportunity to see the club's special anniversary playing kits being worn for the very first time, a must see for any supporter.
Make sure you keep a look out on the Gloucestershire Cricket website for further updates on the 150th Anniversary events.
For more information on Barcan+Kirby - Click here