A Thank You to our Cricketeers
5 June 2019
#NationalVolunteersWeek is dedicated to thanking and showing appreciation to all volunteers across the country and we would like to give a special thanks to those who help throughout the year at Gloucestershire Cricket.
Cricketeers are a fundamental part to our 'Big Match Day' team and some have become regular fixtures around the ground. We are fortunate to have a small team of incredibly selfless volunteers who dedicate their time to enhancing the experience of other supporters at games.
We take pride in our volunteers, who in turn take pride in what they do. The Cricketeers at the Club take part in numerous different ways from distributing pre-match giveaways to helping create a fantastic match day atmosphere.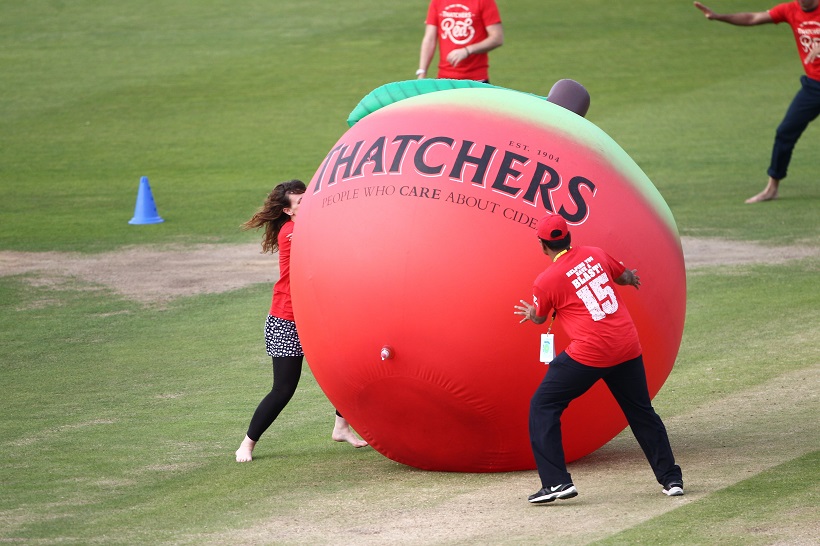 Pete Lamb, Community Engagement Officer at Gloucestershire Cricket is thrilled to have "a large number of incredible people who devote their valuable time to supporting the club through fundraising and contributing to a tremendous match-day experience.
They play a vital role in our success and we'd like to thank our new and experienced volunteers for all they do for the Club".
All our volunteers are well-versed in knowledge of the ground and are always on standby to answer any queries from supporters.
Cricketeers like Luke Wolton, who has been volunteering at the Club for over four seasons, are part of what makes the experience at a Gloucestershire Cricket game so memorable.
"Why do I volunteer? Well I love cricket and my county, so I volunteer to be part of the experience. The chance to meet new people and to experience the excitement of the game are the reasons I volunteer for Gloucestershire," he said.
If you'd like to become part of the Cricketeers team and have the chance to enhance the experience of others through cricket, contact Pete Lamb at pete.lamb@glosccc.co.uk.