2020 Kit Launch event at Bristol County Ground
25 February 2020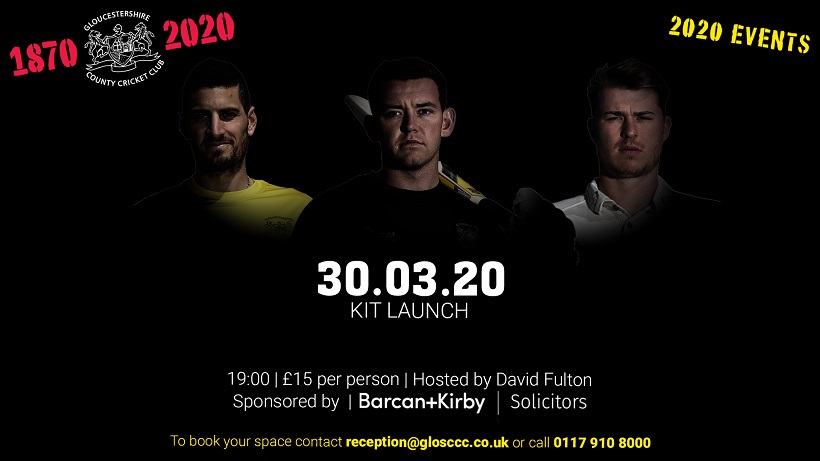 Monday 30 March will be the hottest ticket in town as Gloucestershire Cricket plays host to its inaugural kit launching event at Bristol County Ground in the Sporting Pay Premier Lounge of the Bristol Pavilion.
Join the entire Gloucestershire Cricket playing and coaching staff as the 2020 season kits are revealed for the first time. This is the first occasion that members and supporters will be a part of a season launching event and is fittingly in the Club's 150th anniversary year.
Attendees will be in for an evening of Q&A's, hosted by Sky Sports Presenter David Fulton who led proceedings at the 2019 End of Season Awards.
Timings – 7:00pm – 9:00pm
Tickets are on sale now at £15.00 per person.
Evening Host: David Fulton (Sky Sports Presenter)
To make your booking:
- Call reception on 0117 910 8000 during office hours (Mon - Fri 9.00am - 5.00 pm)
- Email reception@glosccc.co.uk
- Visit the club reception
As part of Gloucestershire's 150th Anniversary in association with Barcan+Kirby, the Club will host many exciting events during the course of 2020.
Click here to take a look at the Gloucestershire 2020 Events calendar.