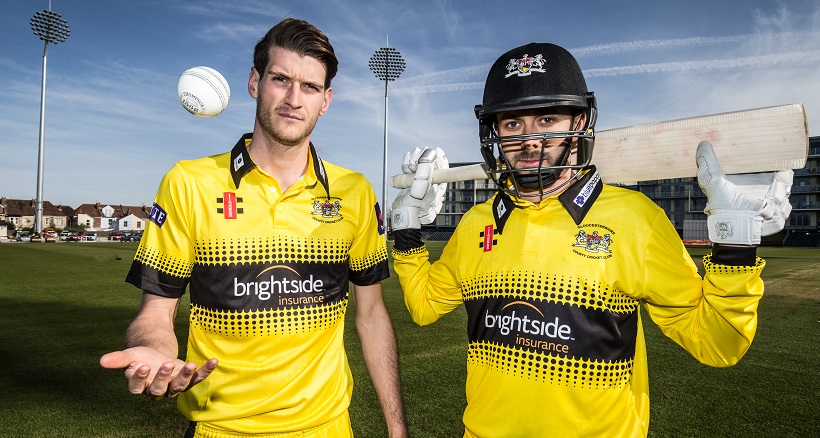 Brightside Insurance is delighted to be the lead sponsor for Gloucestershire County Cricket Club. Not only do we sponsor team shirts we also sponsor the ground, now known as the "Brightside Ground" which is home to some of the best cricket in the UK.
Mark Cliff, CEO of Brightside Insurance said "as a business whose home is firmly rooted in the South-West we felt Gloucester County Cricket Club would be the perfect partner. This alliance provides us with so many opportunities – not only allowing us to get our name more established in the local community but also providing our staff with great access to this fantastic sport".
Will Brown CEO added " Brightside Insurance is a great business and a big employer in the area. We are proud to call our ground the Brightside Ground and look forward to establishing the relationship further over the coming five years"
Who is Brightside?
Brightside is an insurance broker offering its customers great prices across a number of different products including car and van. We are able to deliver these rates due to our strong relationships with some of the UKs top insurers coupled with some more specialist companies who can provide insurance for individuals with specific needs – this could be a modification on your vehicle or an issue with your individual circumstances. Our insurance policies come with a range of optional extras ensuring you keep on the road and keep working.
Get a quote with confidence
A quote from Brightside car insurance gives you the insurance you need at a competitive price. We make the process quick and simple, delivering your quote in the clearest way possible, so you understand exactly what your insurance will include. So why not visit us at brightsideinsurance.co.uk or look us up on social media.