With the cricket season nearly upon us Western Storm are putting the finishing touches to their preparations ahead of the second Kia Super League.
The Storm came within a whisker of claiming the inaugural title last year and will looking to go one better in 2017.
Over the course of the winter Trevor Griffin has been appointed as Head Coach. He can't wait to get started and won't be working from a blank canvas having been involved with the squad last season as he explained when we spoke to him earlier this week. "Last year I was the teams Performance Analyst and Assistant Coach to Caroline Foster," he said. "Hopefully I will be able to carry on the excellent work that Caroline did last year.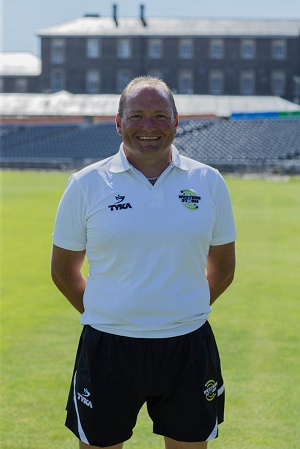 2016 was a great success for us both on and off the field. We were really well supported and it was great to see so many fans for the team in what was a brand new competition. The crowds at Taunton and Bristol were great and we even had good support at our away games. The players did really well and we were all so disappointed to miss out in the final. Having said that, I think everyone involved with the squad can feel really proud of what we achieved."
"Women's cricket is growing and the impact that the Big Bash has had in Australia has been huge so I haven't been surprised by how well the Kia Super League was received. We had the best players in the world involved and that is set to continue so I can only see the tournament going from strength to strength."
Trevor has a long history of working within the women's game locally as he explained. "I started out as a coach in Devon," he said. "That's where I became involved in the women's game and I eventually became their Head Coach and looked after the under 17 girls. Therefore I've been involved in the women's game for a number of years. I also worked within the Chance to Shine programme where I met Caroline. Over the years I built up a great relationship with her working in different environments and she was keen for me to be involved with the Storm last year. She did a great job with Western Storm and I look forward to continuing her good work."
Will Trevor be approaching this years competition differently in terms of preparation? "This year we be able to have access to the players slightly earlier," he explained. "This obviously means that we will be able to work with them for slightly longer but to be honest it's really all about just building on the success of last year and going that one step further."